Trackhouse Sweatshirt - Track & Field
LIMITED-EDITION
We worked with illustrator Jindrich Janicek to create unique embroidered graphics for our Trackhouse sweatshirts.
All Hail
Track & Field
Track & Field is wonderful in its simplicity. Higher, faster, stronger. Pick your lane and test your mettle. The result is a colorful hodge-podge of talents and personalities: mighty throwers, fleet sprinters, high-flying jumpers and plucky distance runners sharing one arena and one goal. Victory. Inspired by eighties sports memorabilia, this collection celebrates the all-comers' spirit of track and field.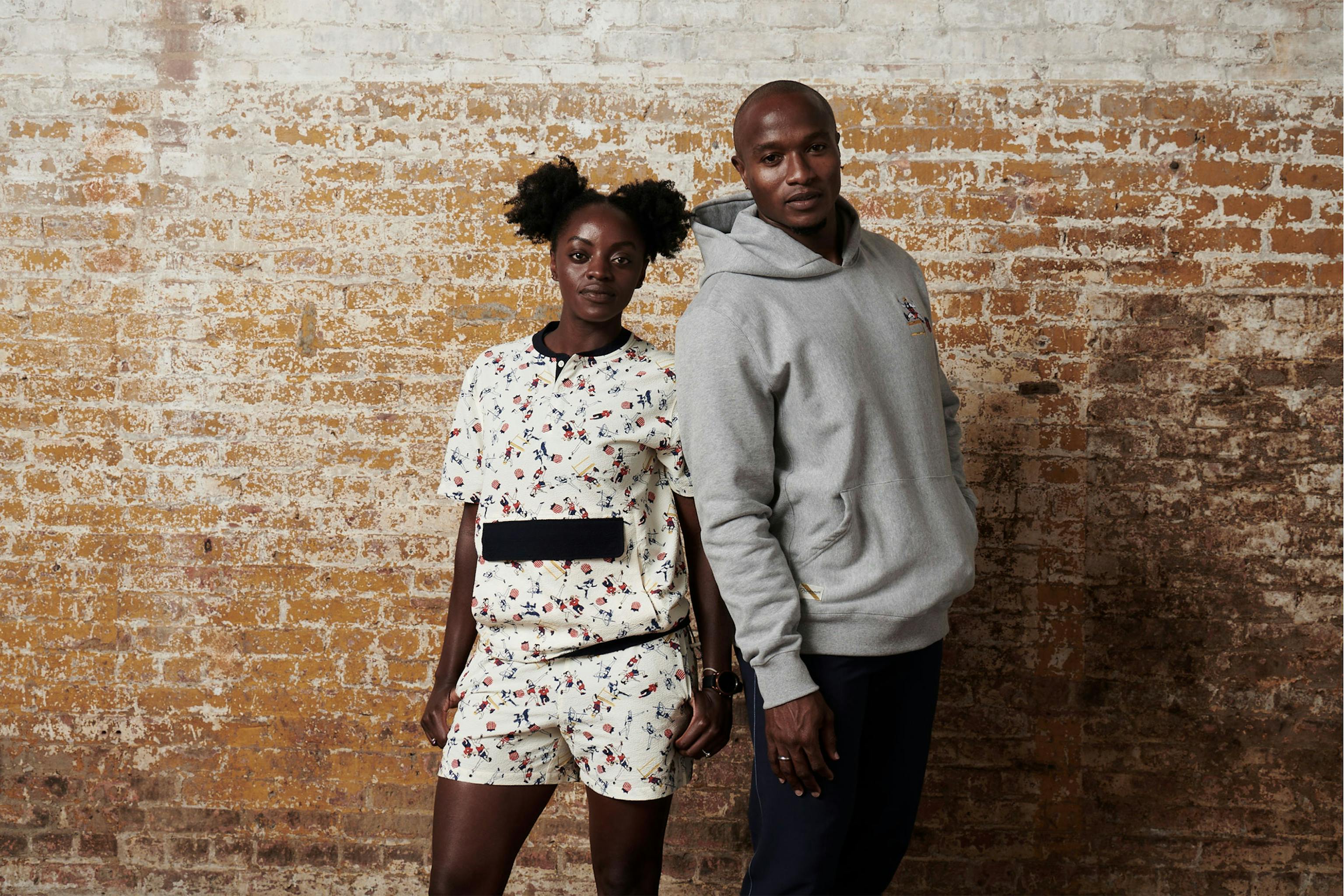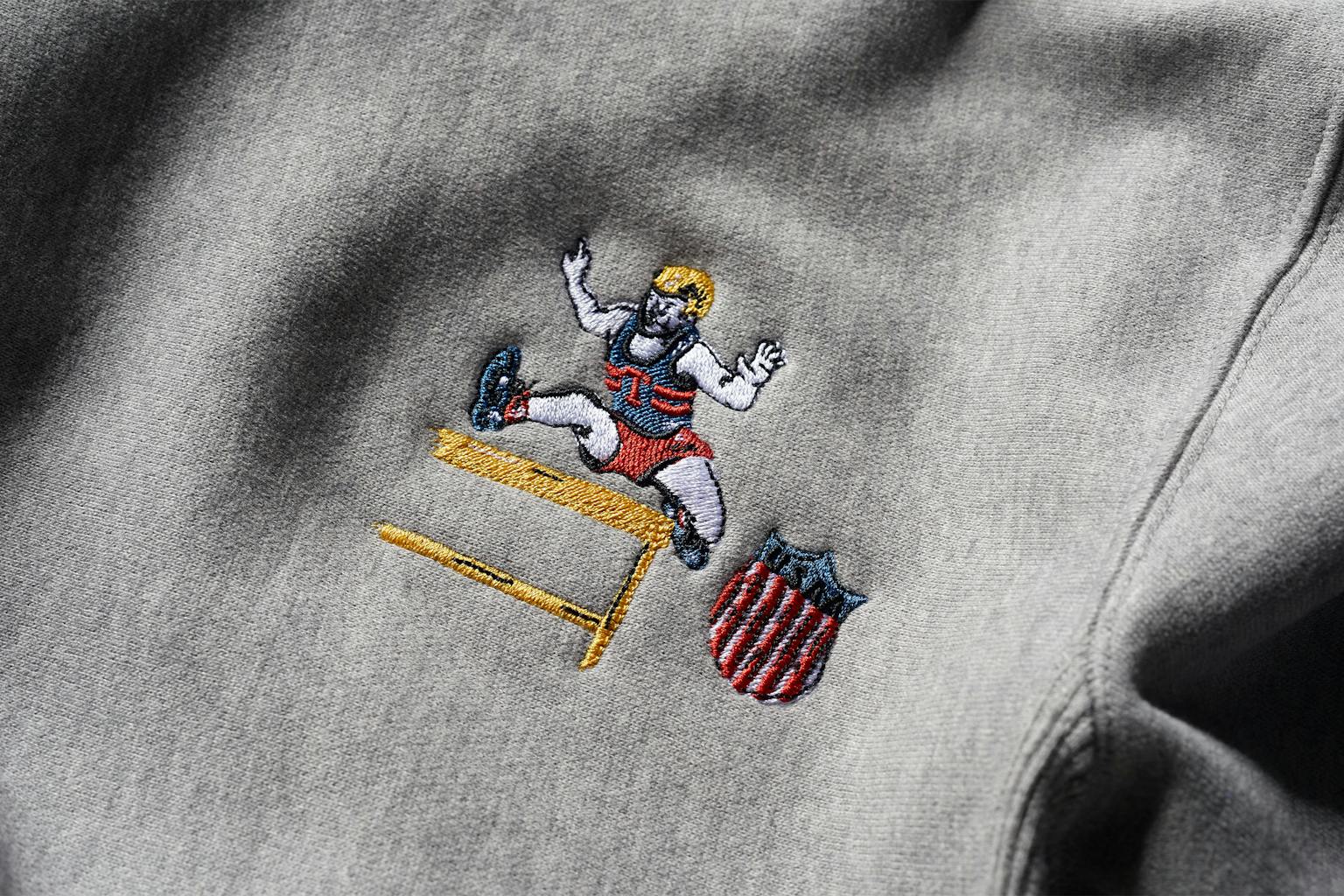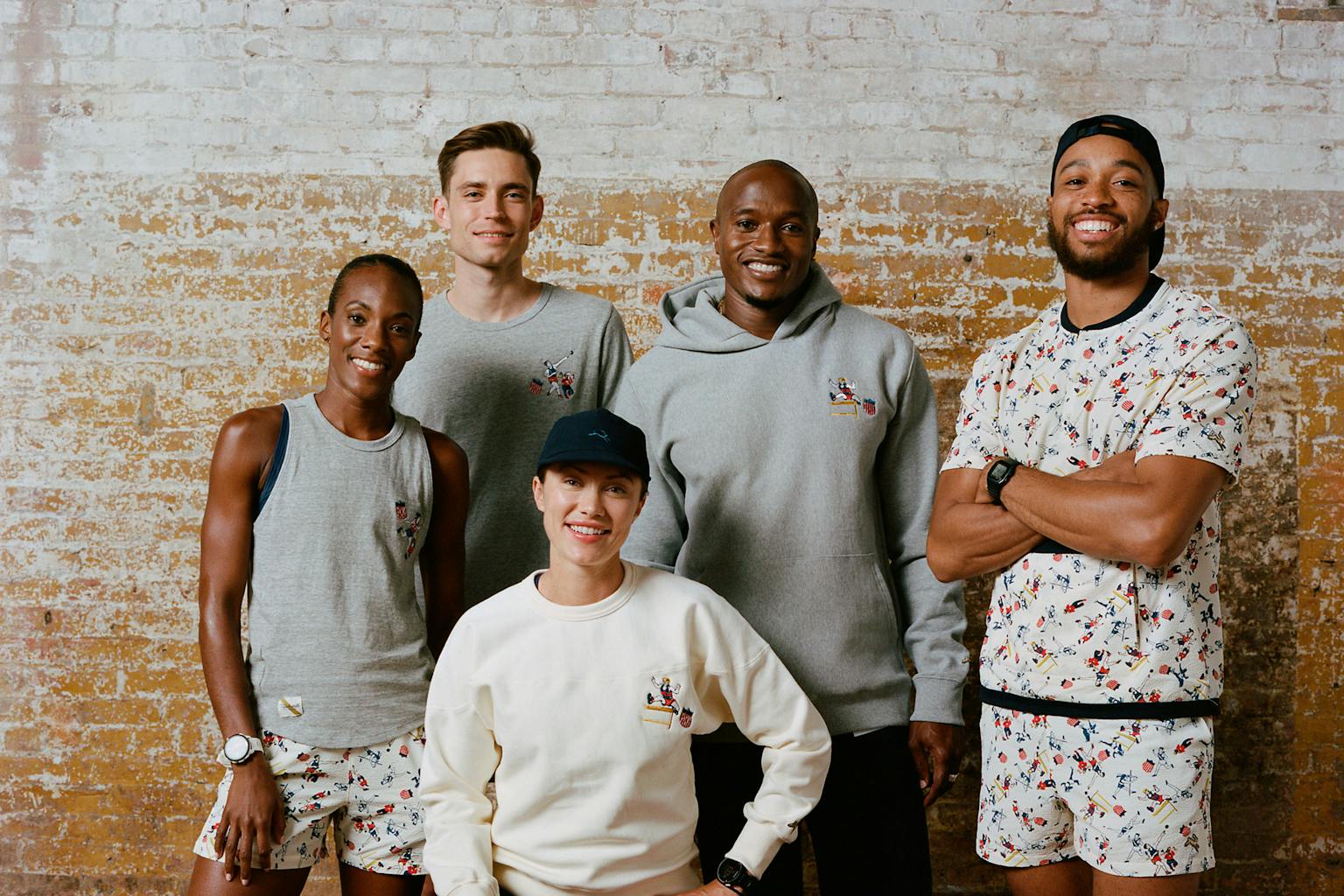 Team Issued
We've long obsessed over classic, team-issued gear. Meant to last from freshman to senior year, from post-workout to class, with every accumulated stain a badge of honor. All too often these sweatshirts get lost in the post-grad shuffle, or worse, stolen at a meet or "borrowed" by a significant other. To recreate the feel and durability of these originals, we hunted high and low for this hard-wearing and hand-me-down worthy fabric. You can keep it baggy by air drying after a wash, or shrink it down a size as desired by throwing it in the dryer.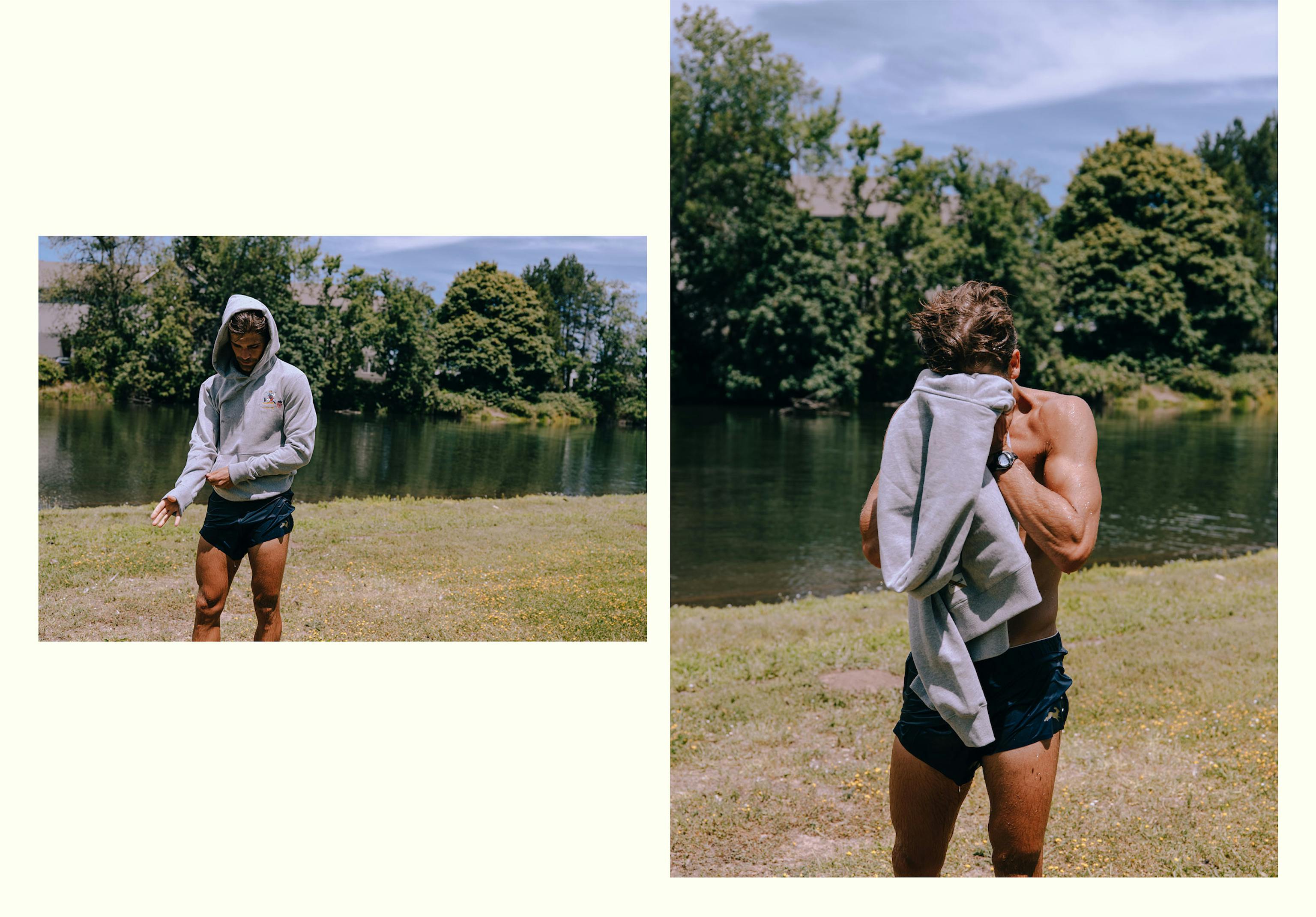 Hand Me Down
Our sweatshirts are delivered in a durable yet soft reverse-weave cotton blend that won't pill. The ribbed cuffs, side gussets and hem help keep its shape over time.
Track is Back
The story behind this one-of-a-kind collection is simple: when scouring eBay late at night for Track and Field ephemera, our founder uncovered a 1980s seersucker fabric with graphics of athletes hurdling, jumping and throwing. Inspired by the theme of the graphics, we knew we wanted to make something surprising and fun to celebrate the spirit of Track and Field. We worked with illustrator Jindrich Janicek to refine the graphics and brought them to life in co-ed pieces that celebrate and are informed by the lifestyle of modern athletes.