Zoom In
Faribault x Tracksmith
Tracksmith Blanket
A wool blanket produced in collaboration with Faribault.
This item is out of stock. Please enter your email address and we will notify you when it is back.
Free Returns & Exchanges
Field Blanket
We set out to craft a sideline blanket that would keep both competitors and fans warm and happy. We built it in collaboration with the team at Faribault Woolen Mills, who have been working on blankets since the 19th century. Ours is 42 x 65 and big enough for stretching out on.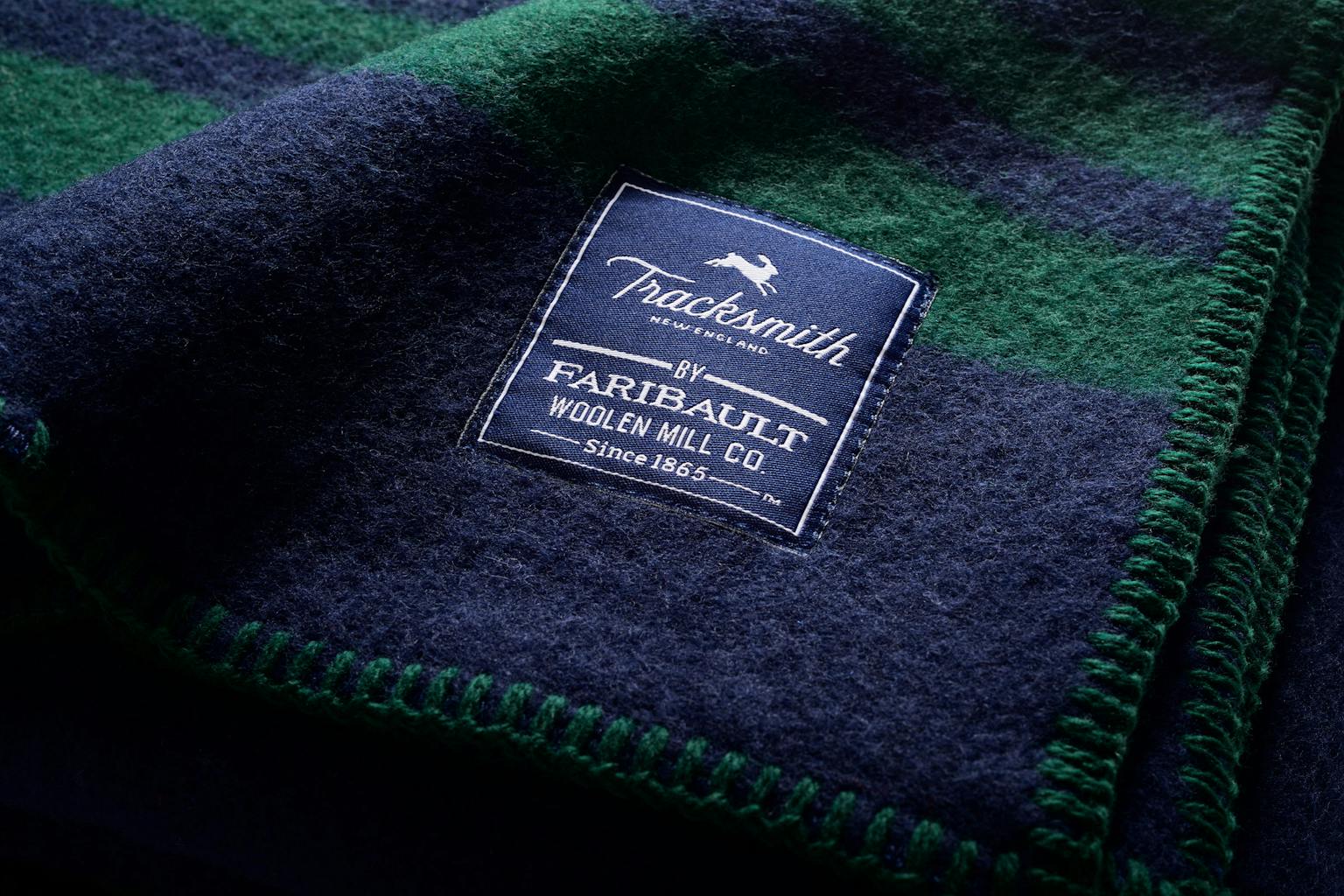 Made from a blend of wool and cotton, this is a sturdy blanket that's big enough for stretching on. Warm and not itchy, it's also ideal for wrapping up in post-race.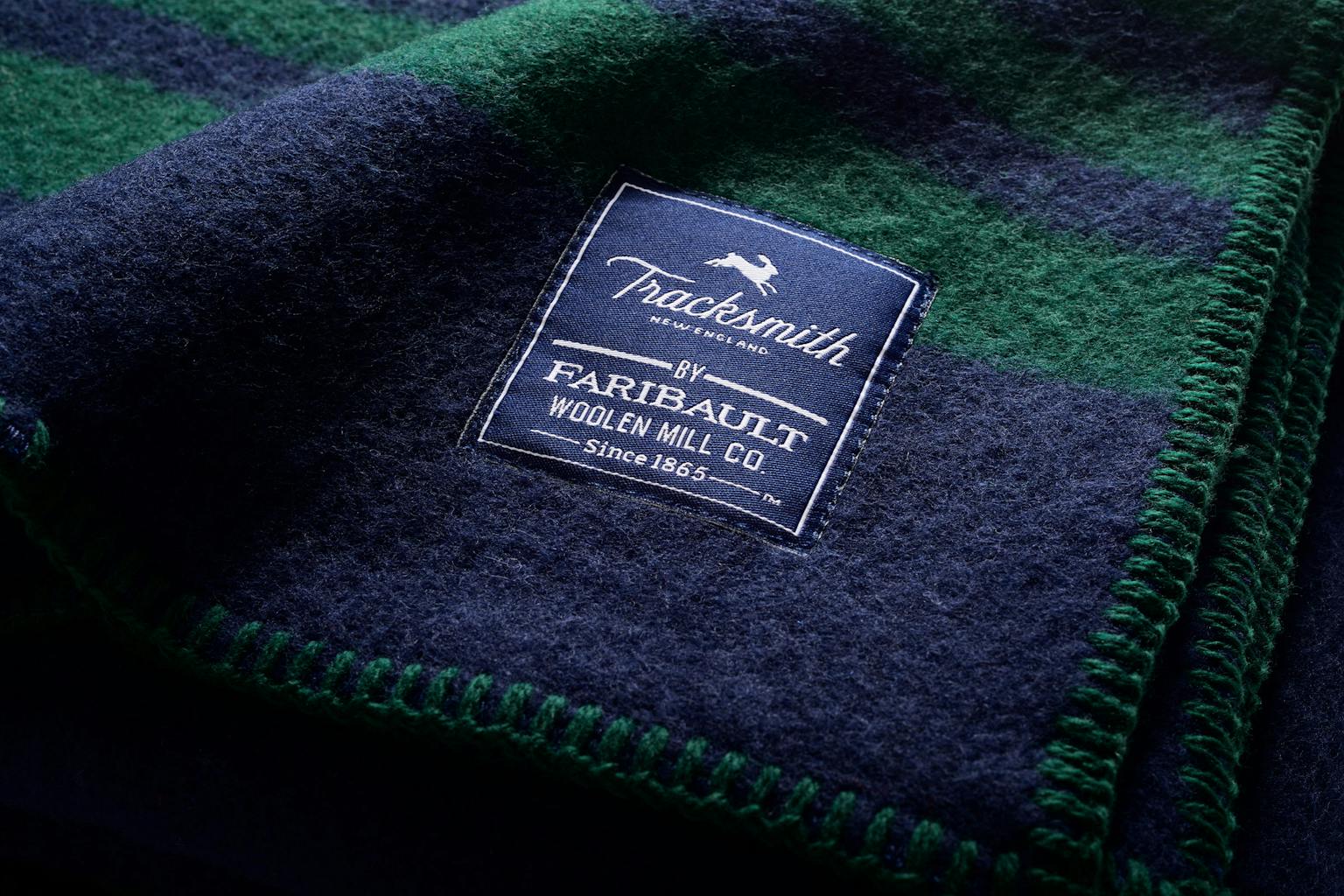 Fabric
85% Wool / 15% Cotton
Care
Dry Clean Only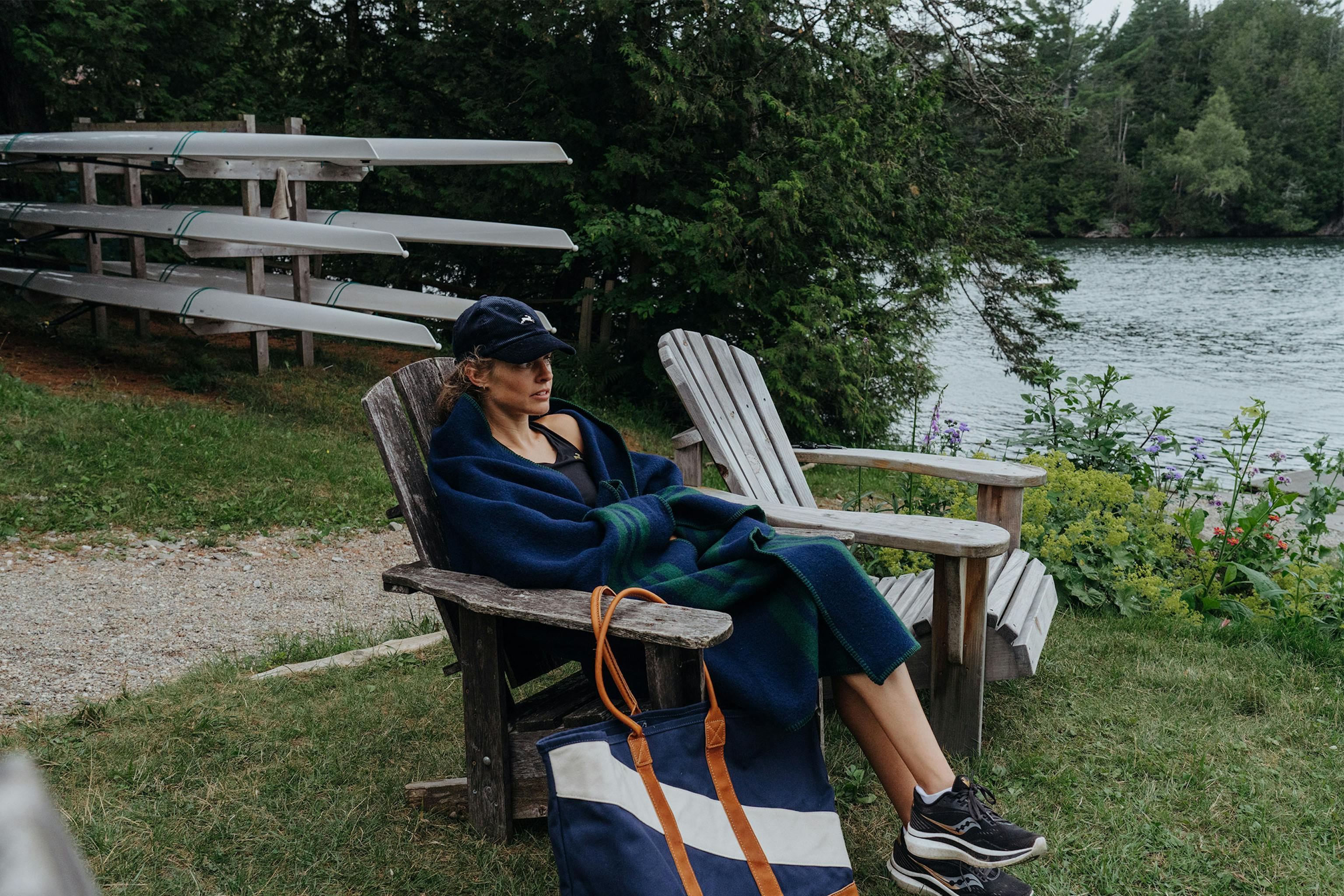 Made in Minnesota
Founded on the banks of the Cannon River in Faribault, MN, the Faribault Woolen Mill is a testament to American craftsmanship. Founded in 1865, Faribault woolens are renowned for their comfort and quality. From providing woolen blankets for settlers on the Oregon Trail to comforting troops through two world wars, Faribault woolens are woven into American history.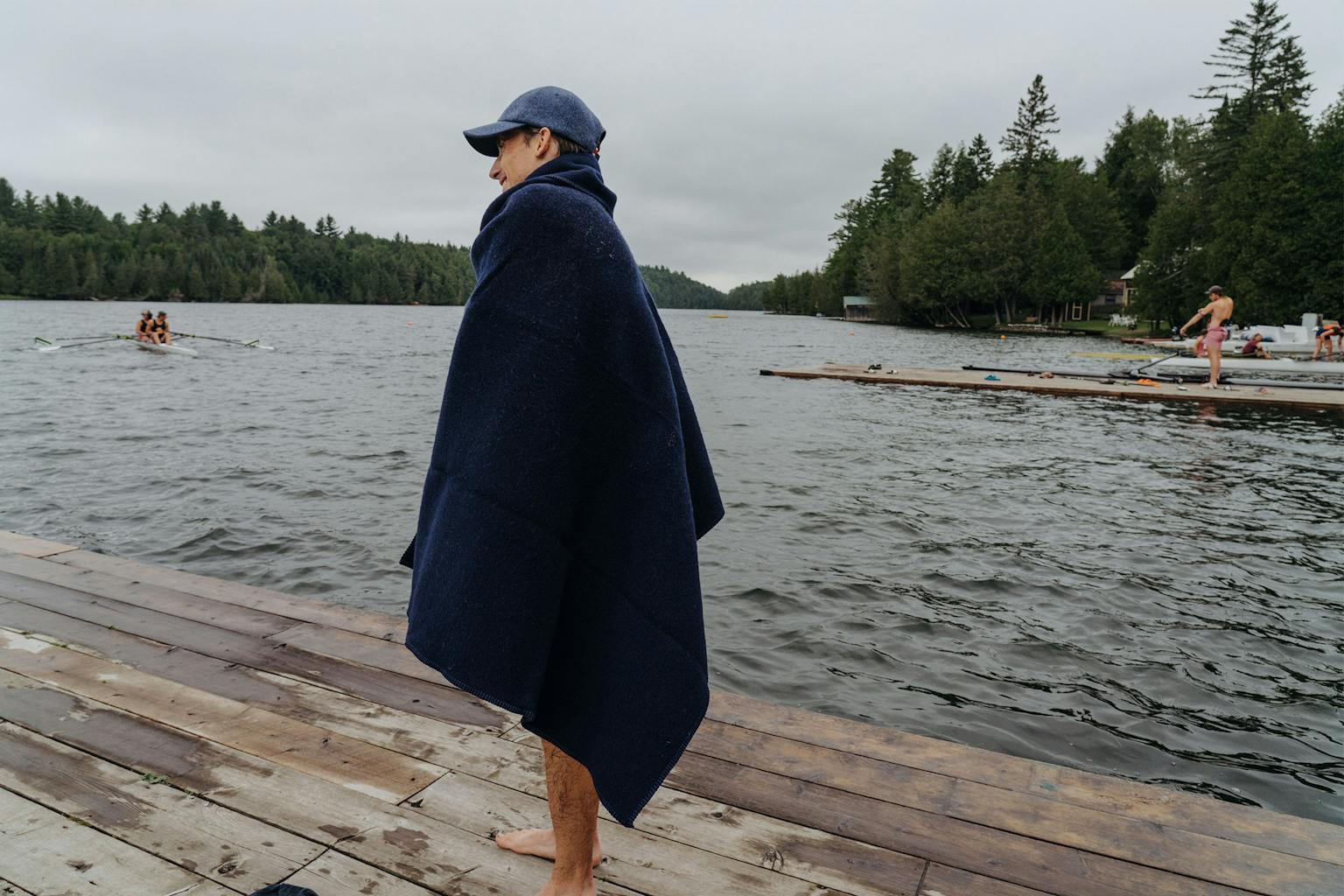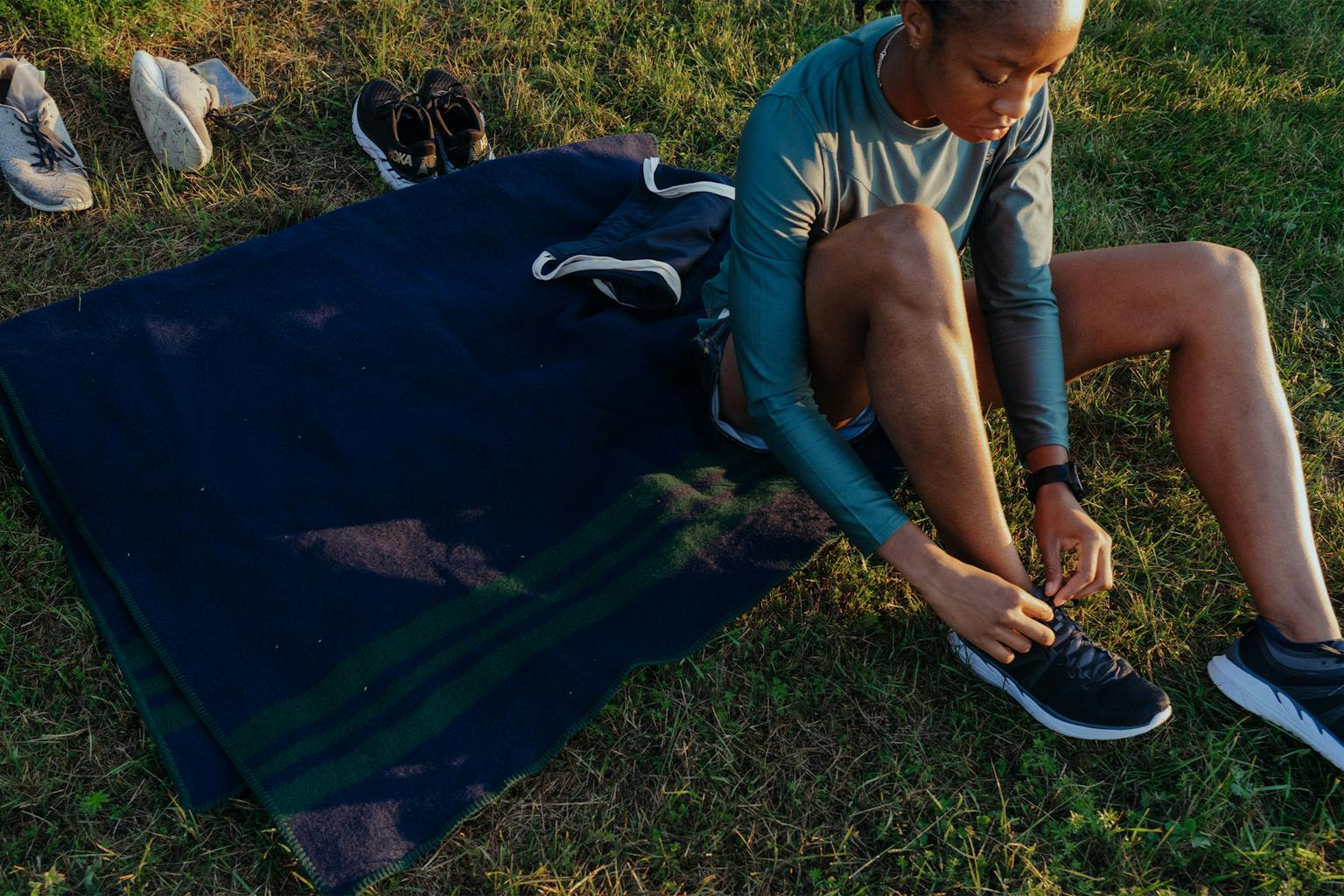 Through Woodlands
Over grass and earth, through woodlands and open country, we traverse, translating effort to enchantment. It doesn't require an artist's hand to paint idyllic pictures of the cherished memories of Cross Country. We box it up in clouds of breath, flushed skin, and mud-caked calves pressed tightly against a backdrop of emerald, rust, violet and gold; the thrust of Autumn's grand reveal. For all it invokes, you can't help but admire cross country's flair for the dramatic. Inspired by the majesty of the season, our Cross Country Collection features nostalgic styles for running and rest.