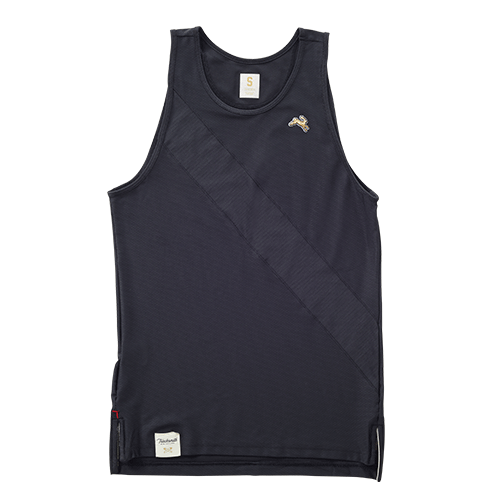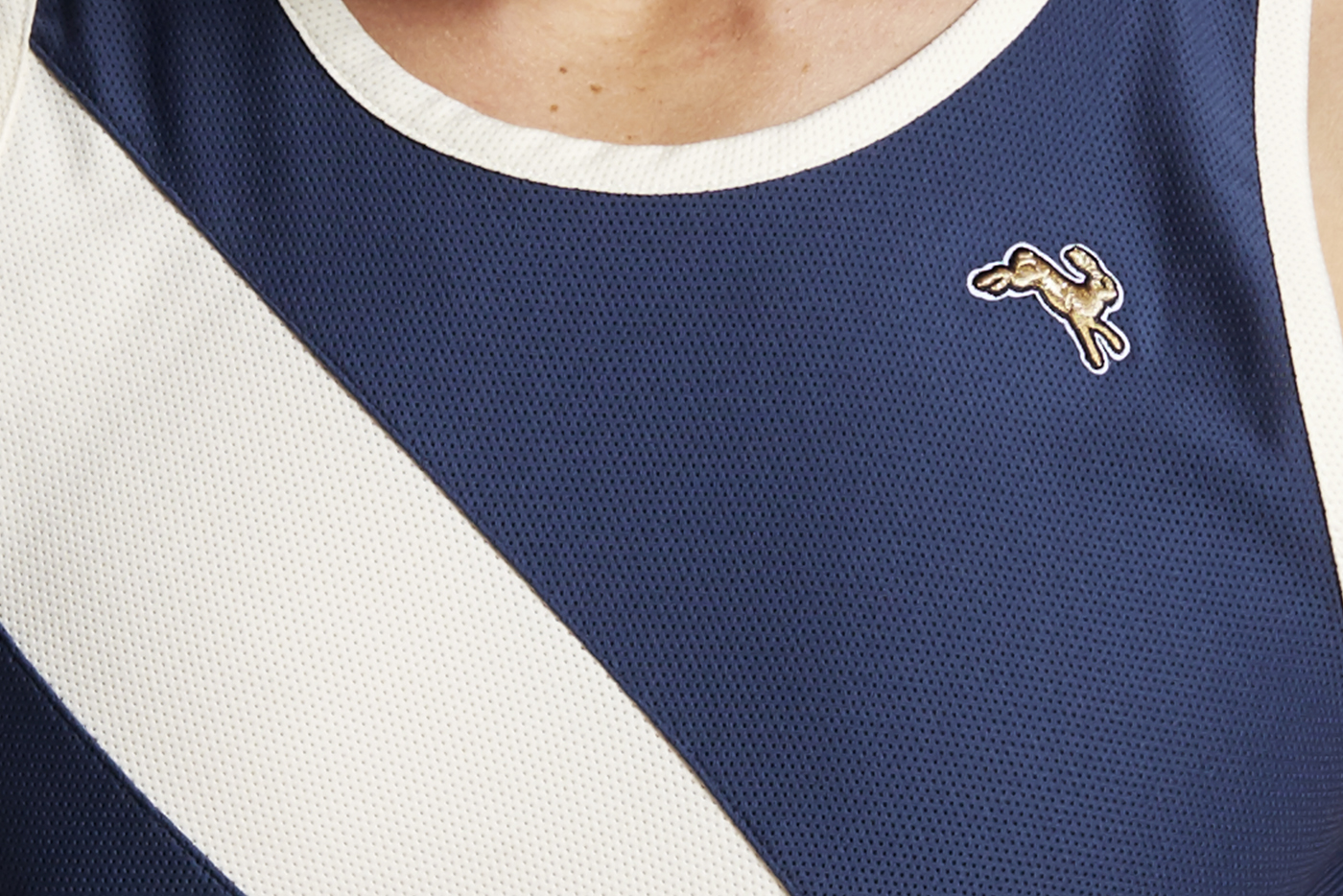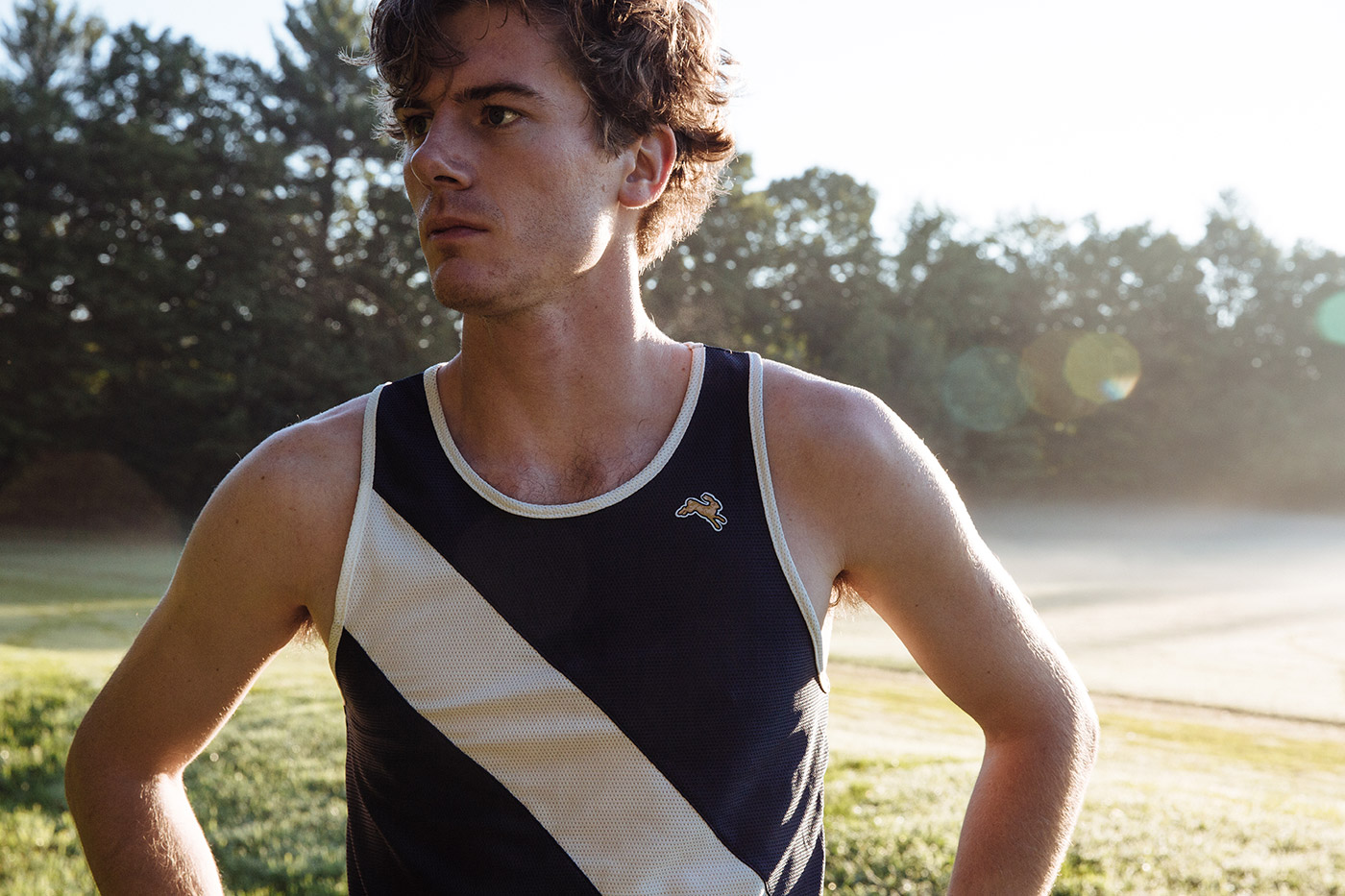 The Tracksmith sash is inspired by the Cornell track and field teams of the late 1800's, the members of which traditionally earned a sash with points scored either individually or as part of a relay team at the League Championship.
From the the symbolic sash to our 2:09 Mesh and highly considered construction details, the Van Cortlandt Singlet represents the convergence of tradition, style and performance.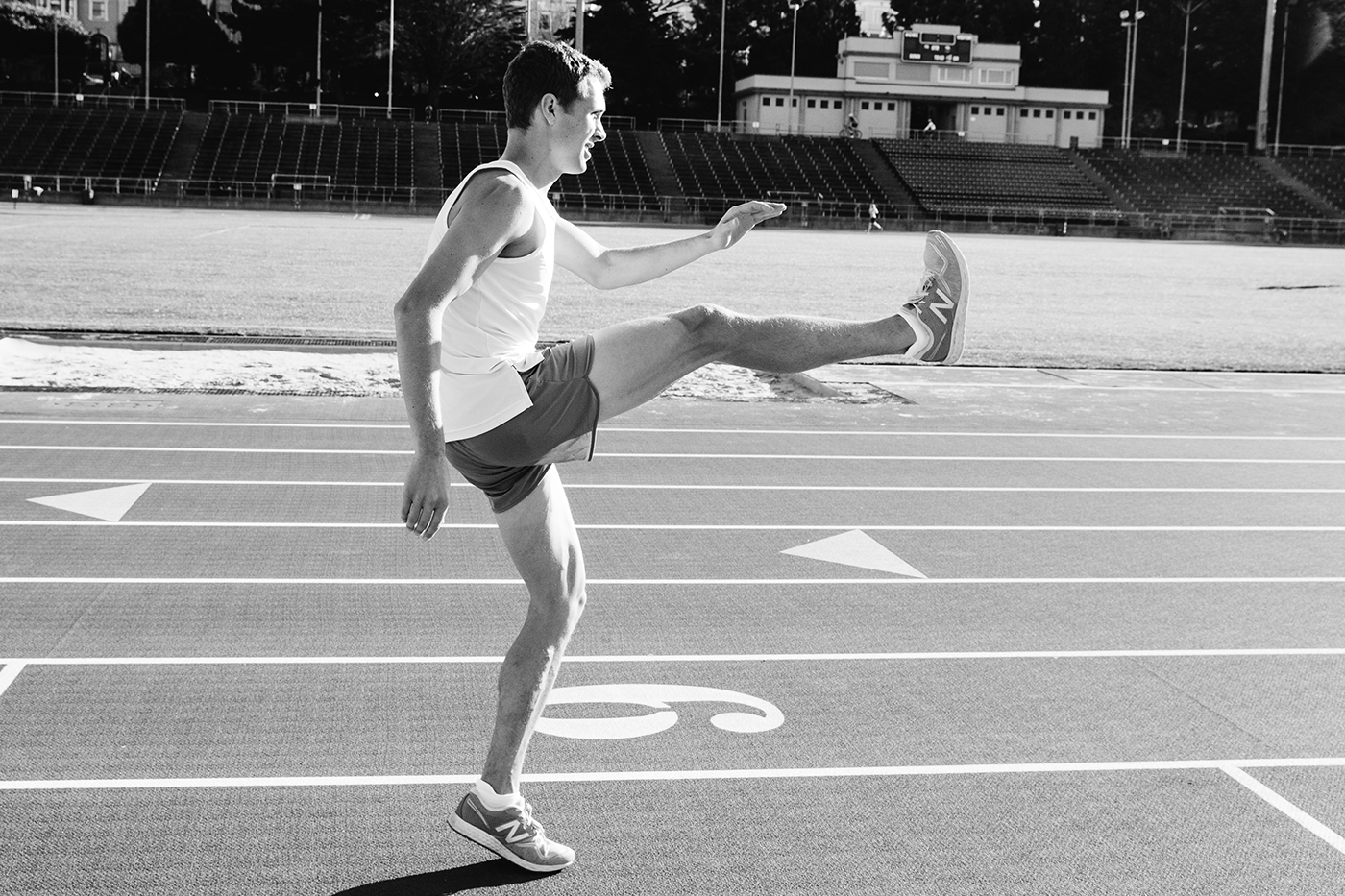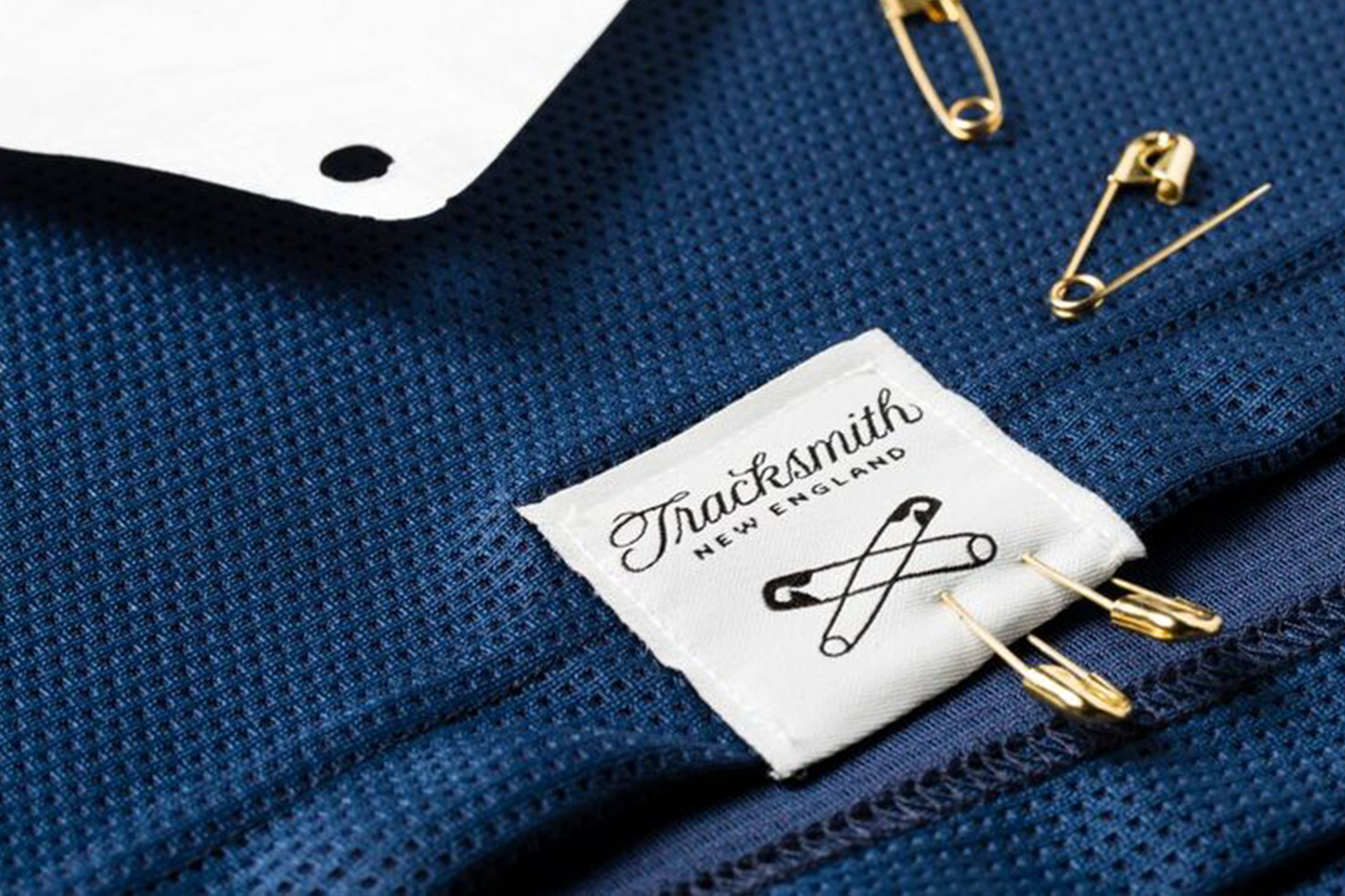 The VC Singlet comes supplied with four gold safety pins. 
Race day is sacred; make it count.  
When "Boston Billy" Rodgers won the Boston Marathon in 1975, setting his first American Record at 2:09:55, he famously did so in a mesh tee he found in the trash. Inspired by his legendary performance, we scoured the earth for the very finest performance mesh. Astonishingly lightweight and antimicrobial with a luxurious feel you won't find anything like our 2:09 Mesh in a dumpster.