Zoom In
Twilight Split Shorts
Designed for distance, in a classic high 3" split silhouette with 3 pockets for fuel
Faster Splits
Split shorts have long been a running staple. Like a racing flat, they come out when it's time to go fast. But there's a good chance the ones you're wearing now are clingy and don't stretch. As your effort increases, you want your shorts to get out of the way. Our Twilight Split Shorts do just that, thanks to the extremely comfortable Bravio fabric. Updated for Spring 2020, the Twilight Splits now feature a longer rise, so they sit higher on the waist with a higher split for improved range of motion.
Ultra-lightweight Micro-Mesh Split Shorts
Three Internal Back Pockets For Fuel
Italian-Engineered Fabric
Moisture-Wicking
Quick-Drying
Fabric
Body Fabric - 85% Polyester / 15% Elastane
Lining Fabric - 91% Polyester / 9% Spandex w Polygiene
Care
Wash Warm With Like Colors
Delicate Cycle
Hang Dry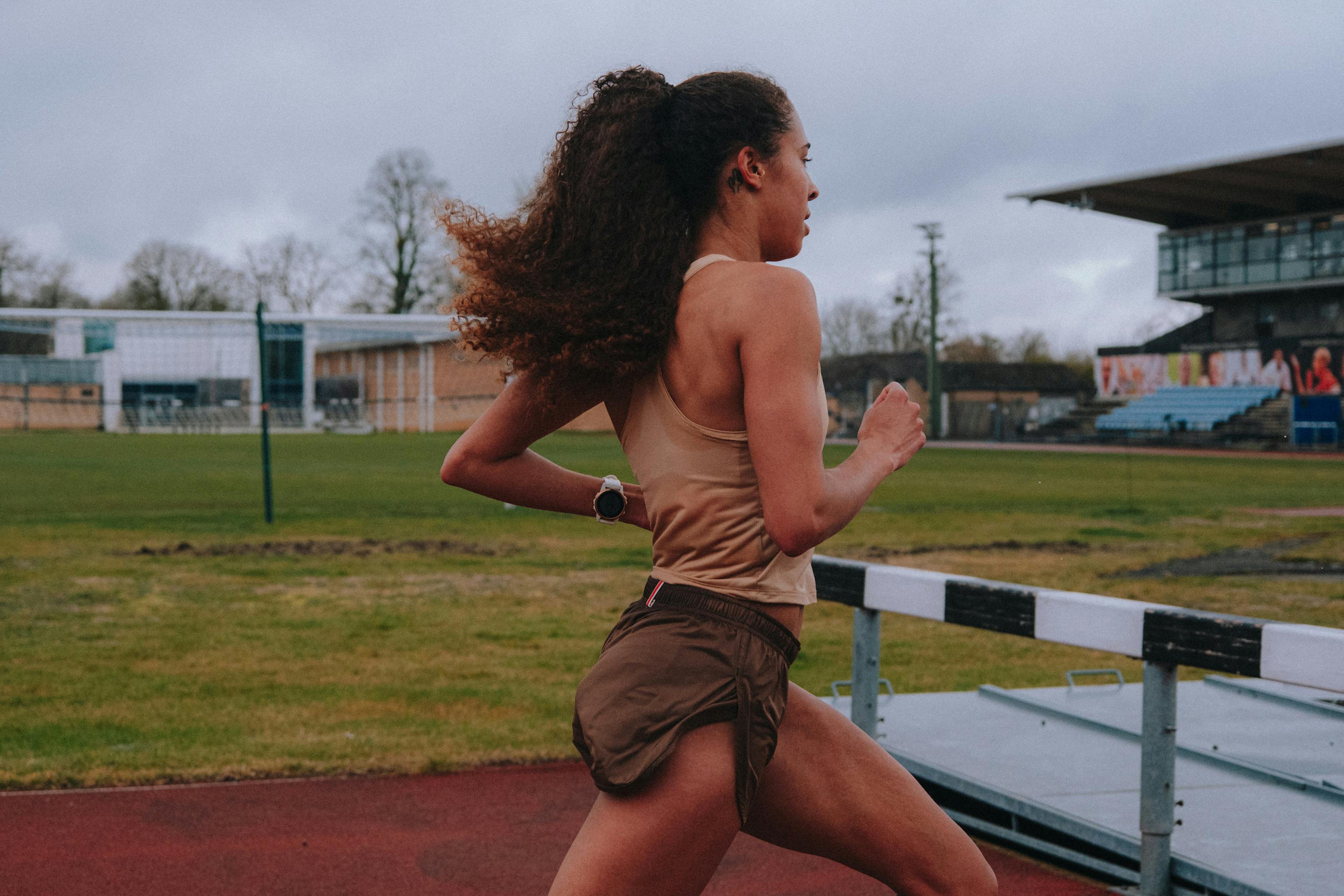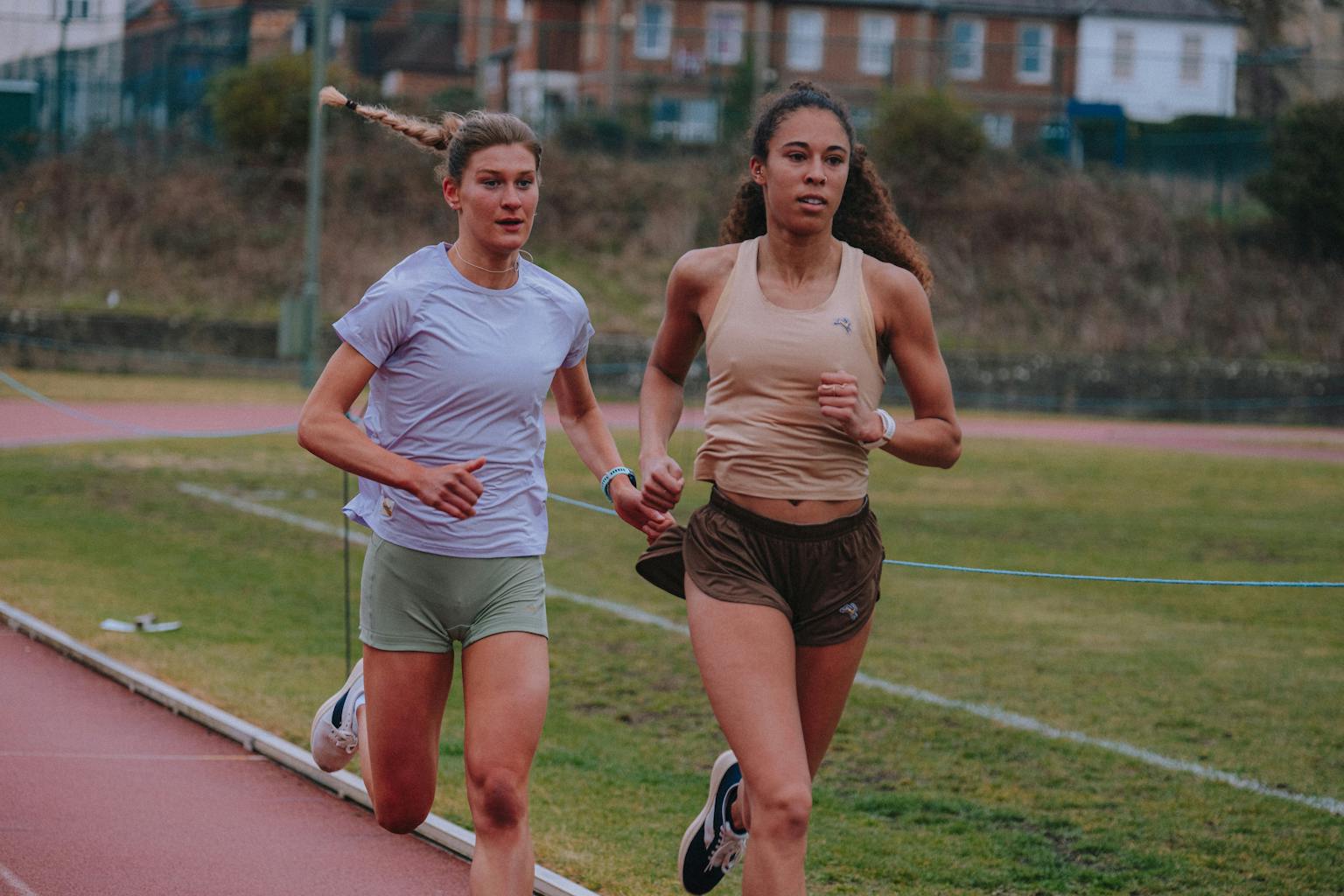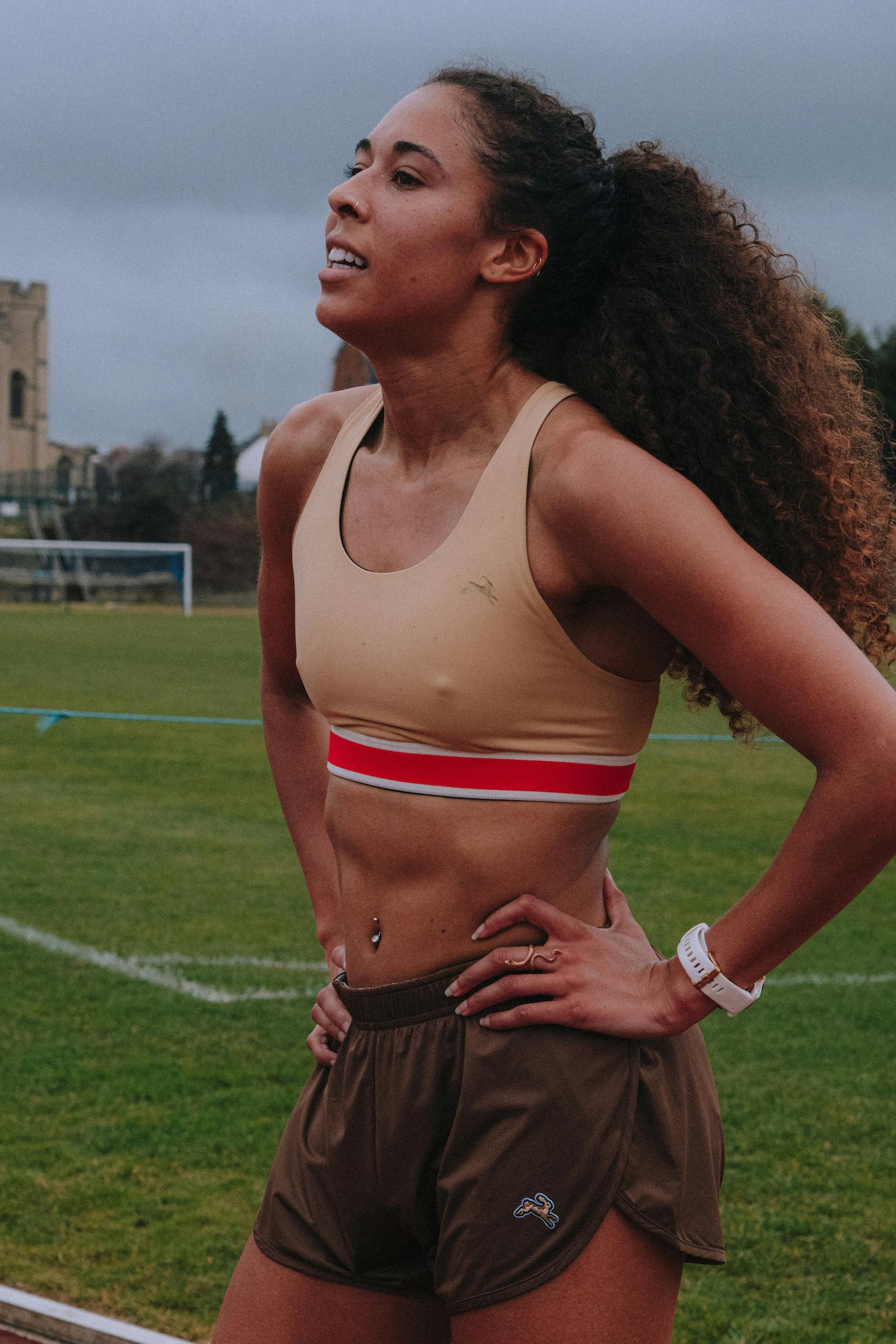 Italian Engineered
Our Twilight Split Shorts are made from our Bravio fabric, a micro-polyester and elastane blend that's lightweight, antimicrobial, soft against the skin, and stretches and recovers to match your stride. This Italian engineered material is made on special high-gauge knitting equipment that creates small pointelle holes, which allows for more airflow and for the fabric to dry more quickly. The result is a short you won't even notice, no matter how long you go.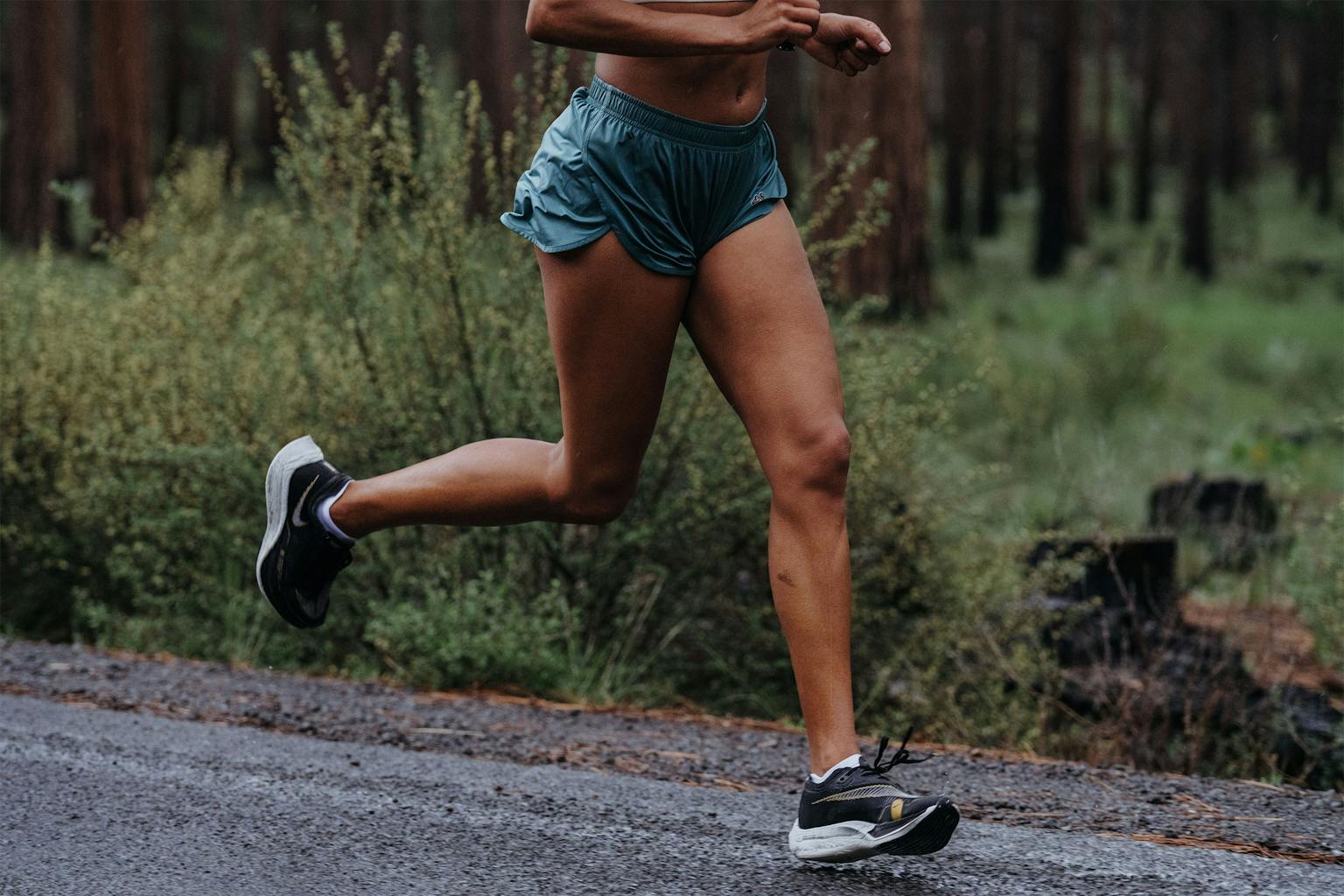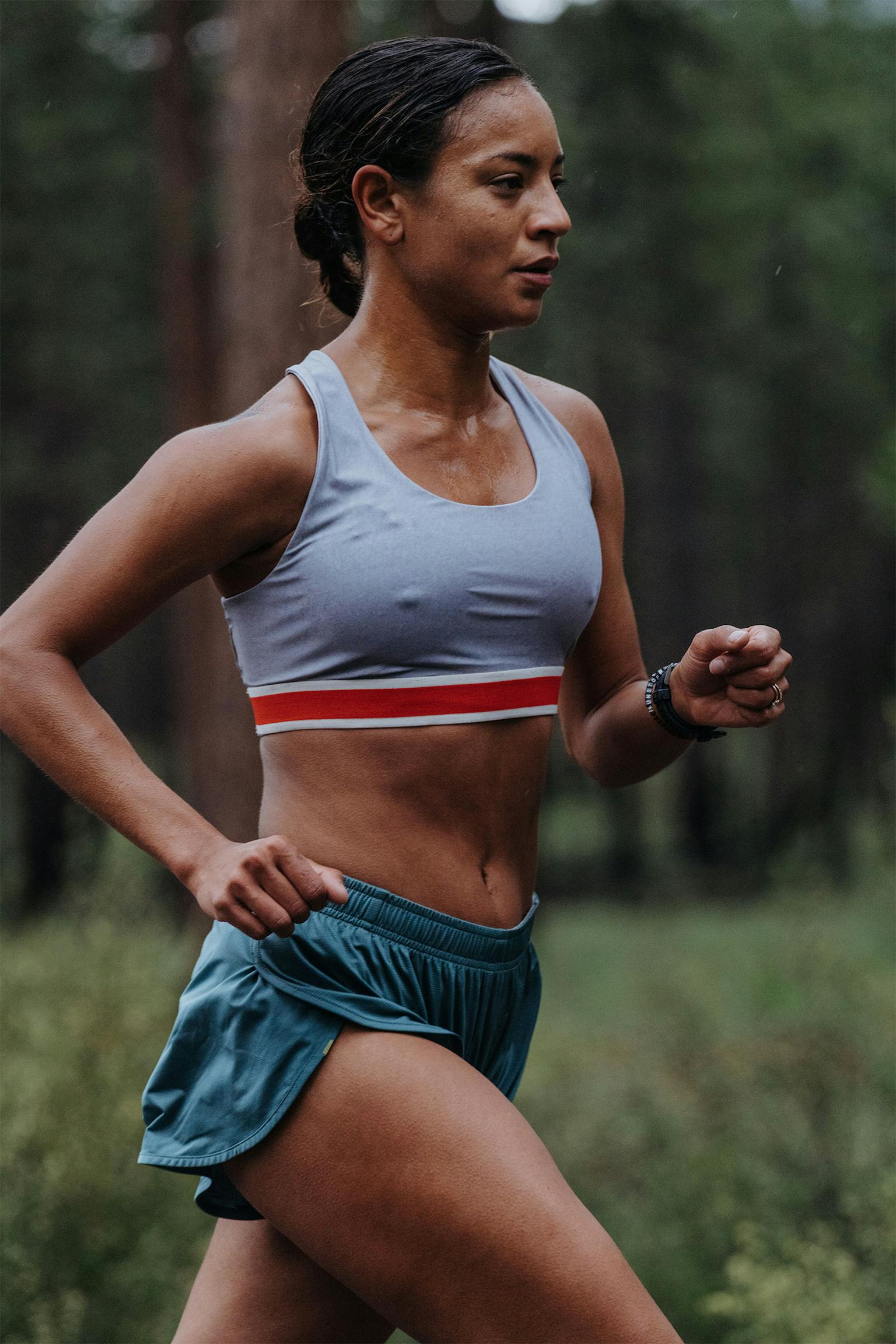 Race Day Carry
Carrying gels on race day and during long training runs can be a challenge for non-professional runners. You've probably seen, or even tried, the DIY solution – pinning gels to your waistband. There is a better way. Three internal pockets keep the external aesthetic clean while holding the gels tight against your body to reduce bouncing.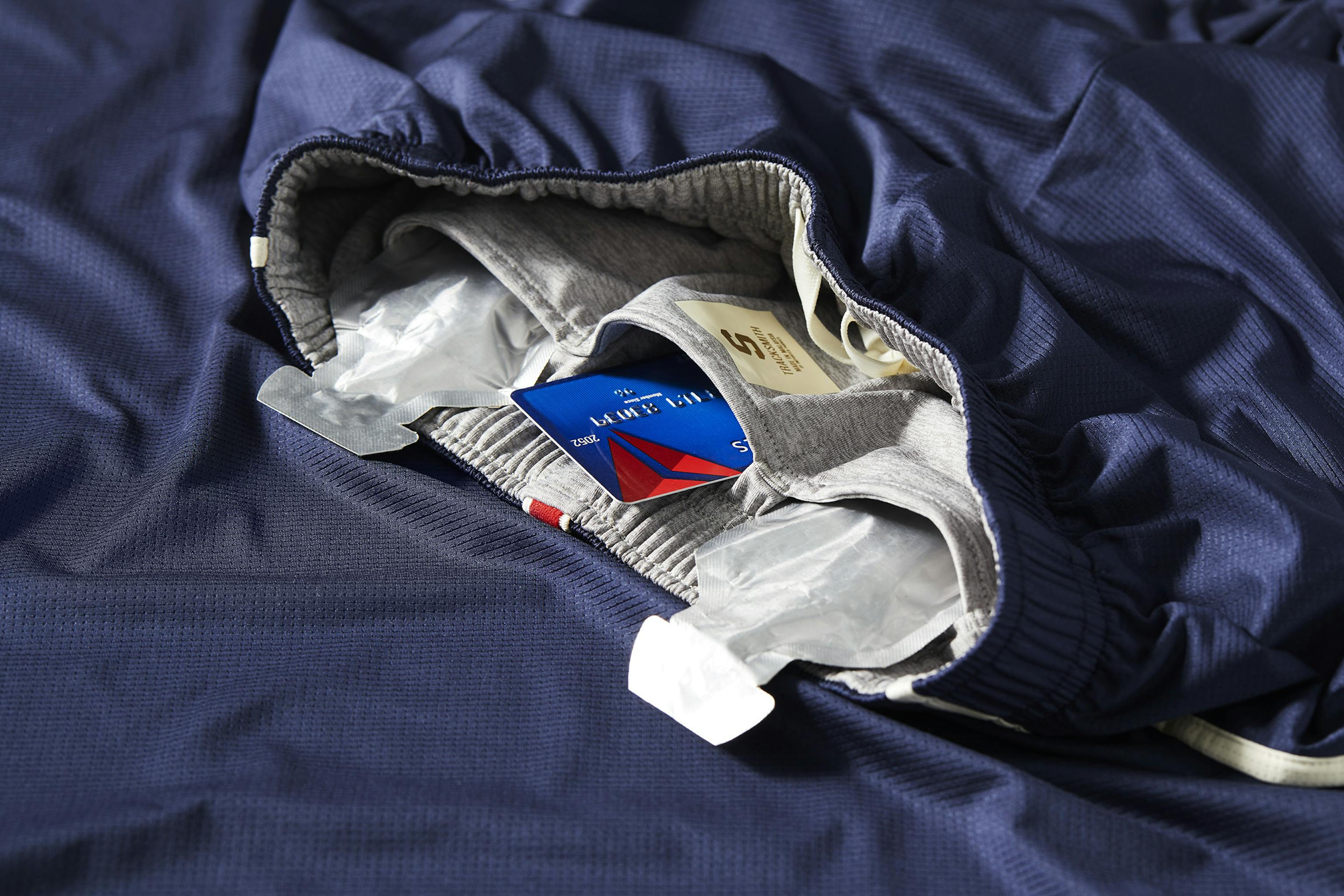 Started from the Inside, Now we're Here
A running short is only as good as its liner. We used a durable quick-dry fabric that won't budge no matter how much you push the pace. Because the best running clothes have to start with the best materials.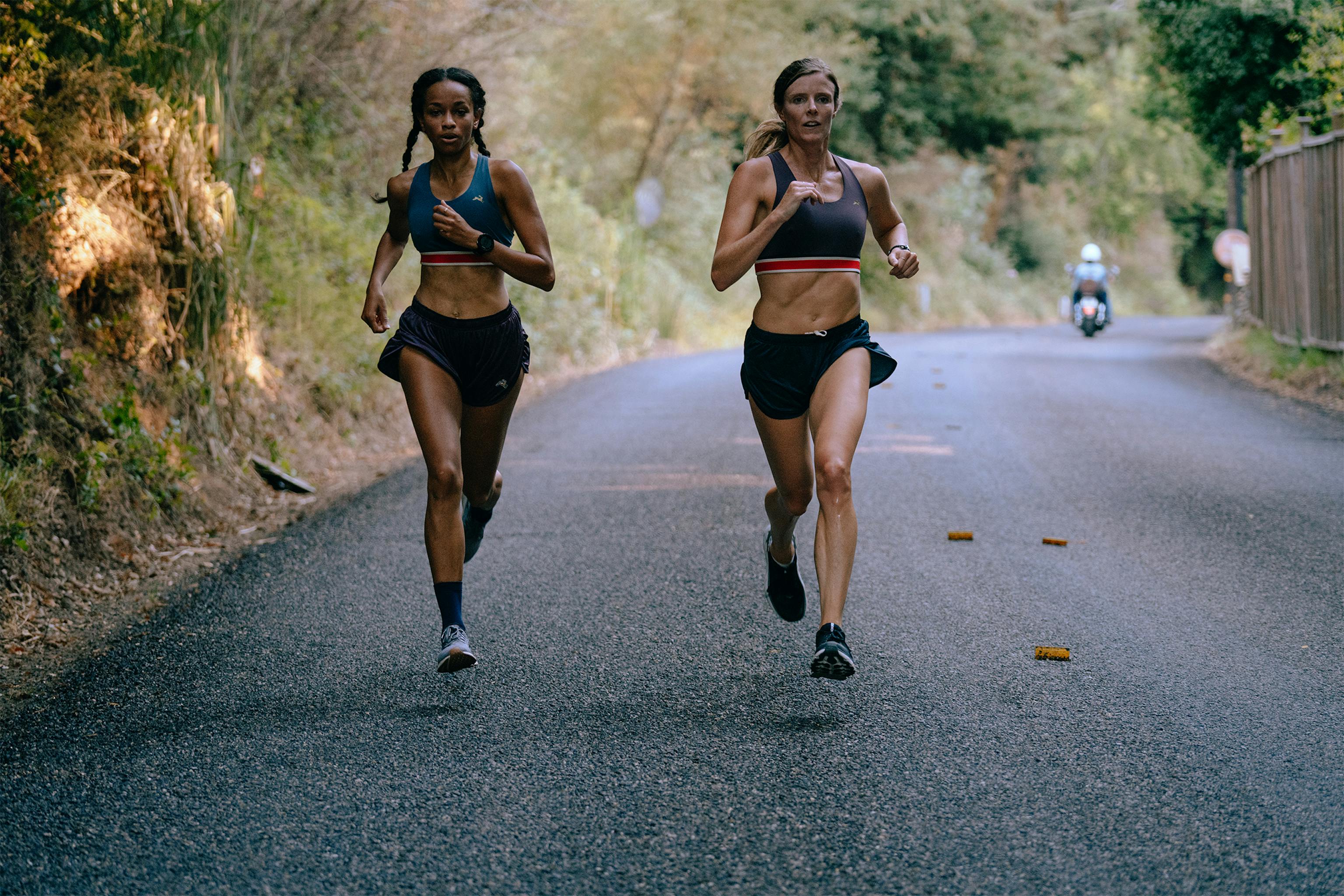 Stride for Stride
800-meter specialists Lyndsay Harper and Amy Diallo train together in San Francisco and love pushing each other. For this workout they did a fartlek of 10 x 2 minutes on, 1 minute off.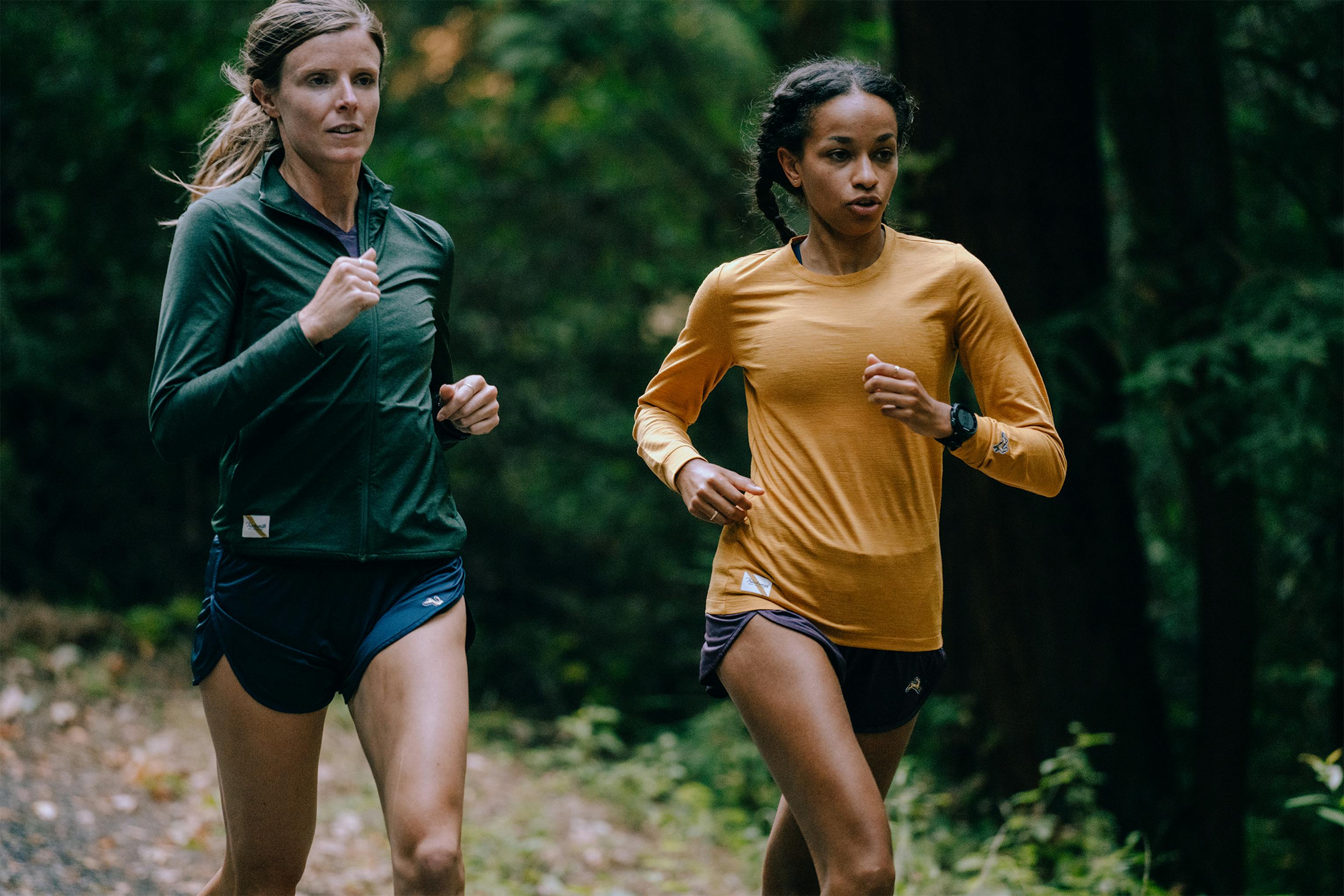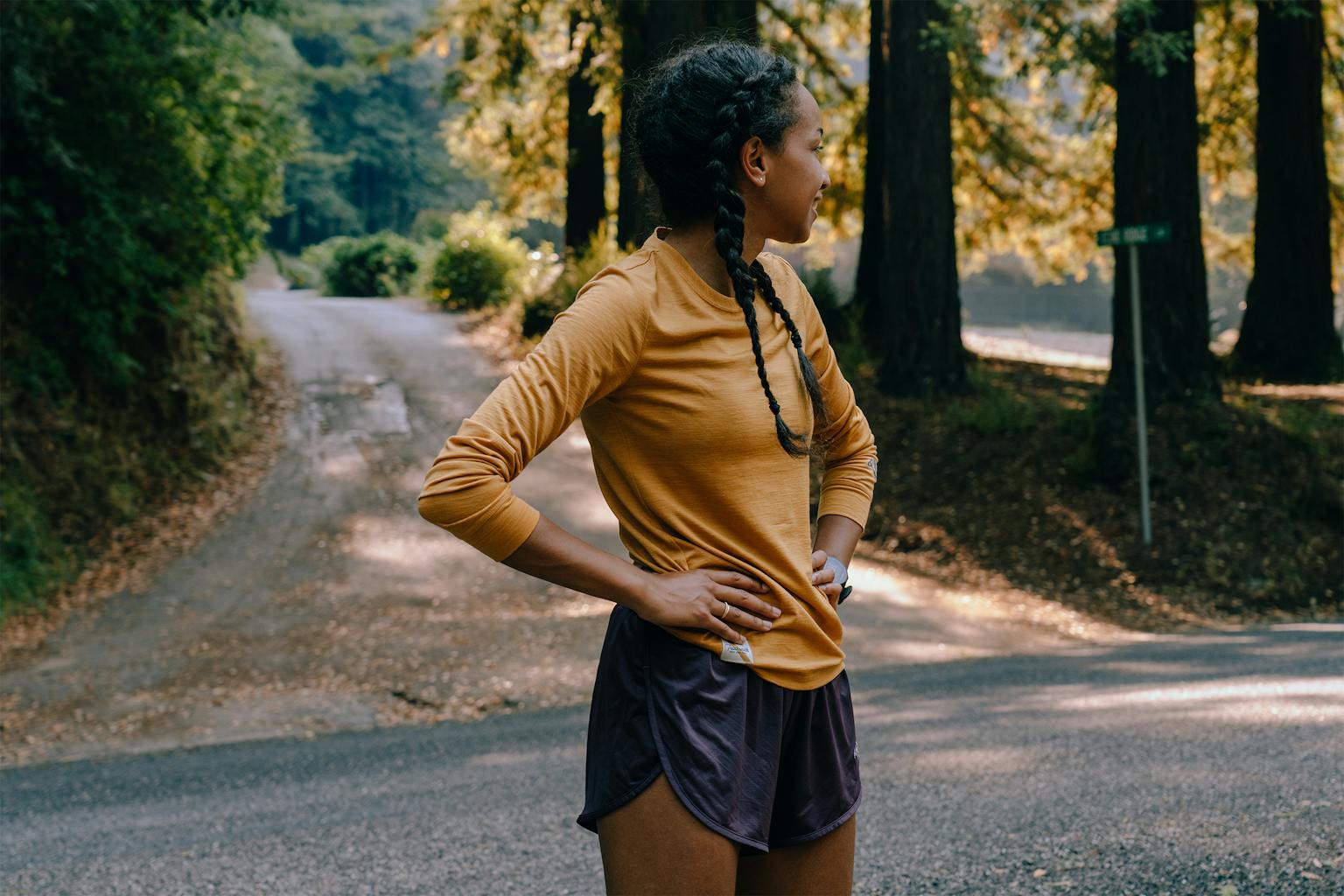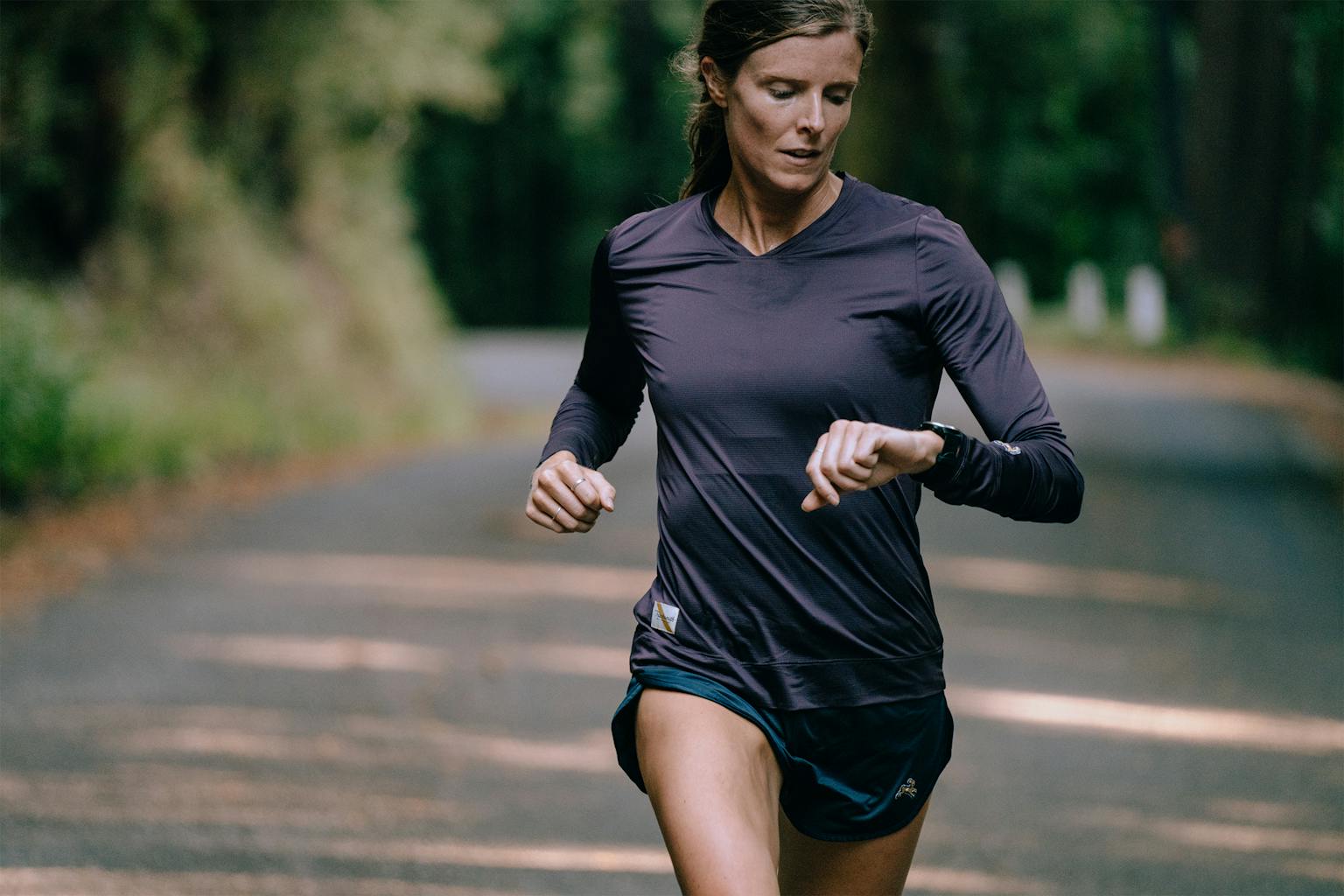 What the Runners are Saying
'I ran 11 miles on the trails yesterday in my new Twilight Split Shorts, and they have quickly become my new favorite. Not just favorite Tracksmith short, but literally the best short I've ever run in. In high school I was always jealous of the boys split shorts, I even tried to make the guys shorts work (but there was too much fabric in the liner). Women's split shorts have always been too thick, too long, too stiff. The Twilight short feels so light, breathable, doesn't cling when damp or sweaty. In the best of ways, it felt like I wasn't even wearing shorts.'
- Kamilah Journét, Ventura, CA