Zoom In
Weekend Duffel
A canvas and leather bag designed for race weekend
21" x 18"
88L
Shop the smaller Club Duffel
Pack It Up
Crafted from an ultra-durable cotton canvas with a leather bottom and details, our large weekend duffel is designed with race travel in mind. Just the right size for a carry on, it also includes a nylon blanket for stretching on wet grass or uncomfortable pavement.
Heavyweight Cotton Canvas
21" long x 18" tall
Volume: 88L
Leather Bottom And Accents
Nylon Blanket
Shop the smaller Club Duffel [17" x 15.75"]
Fabric
Heavyweight Cotton Canvas
Leather Bottom And Accents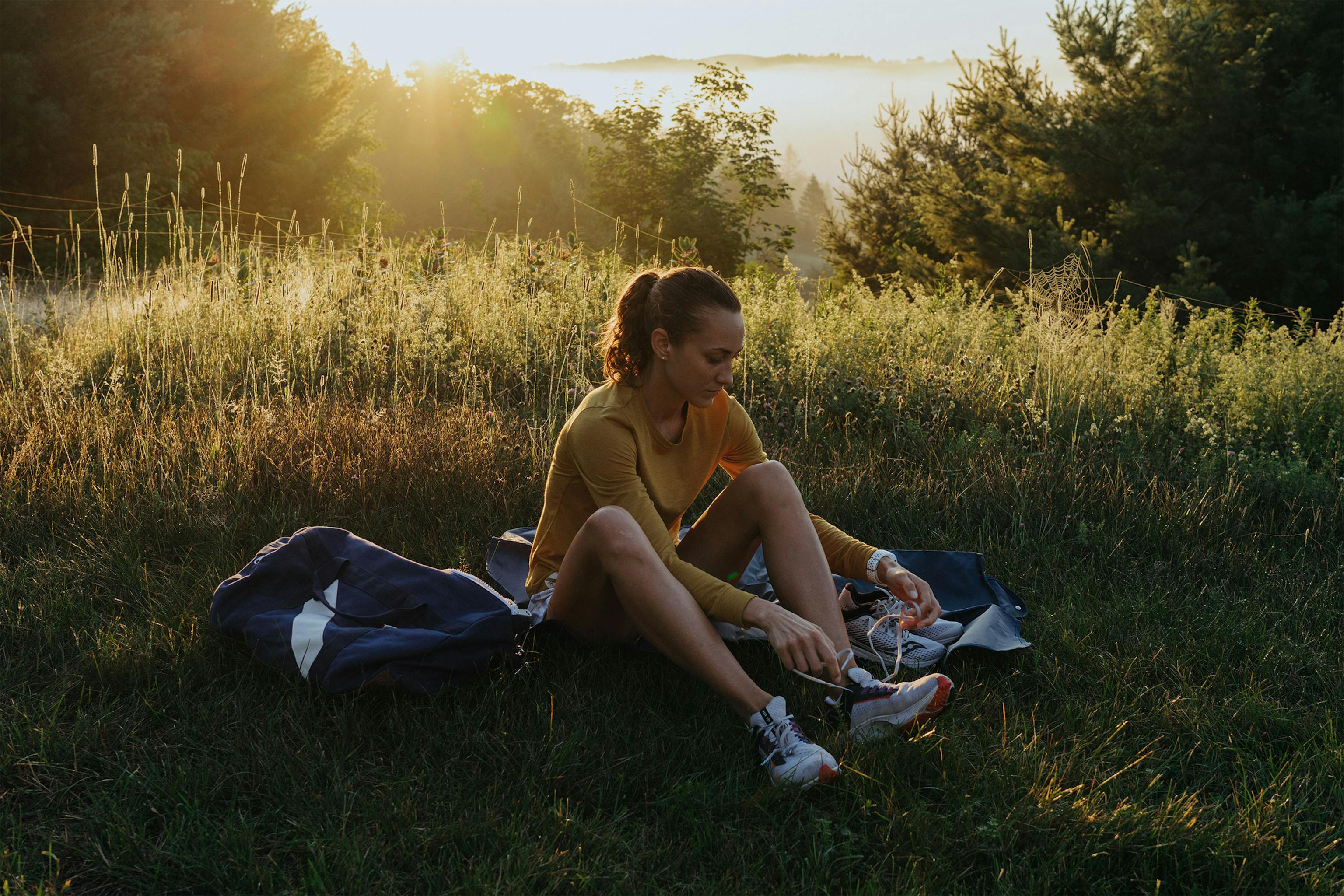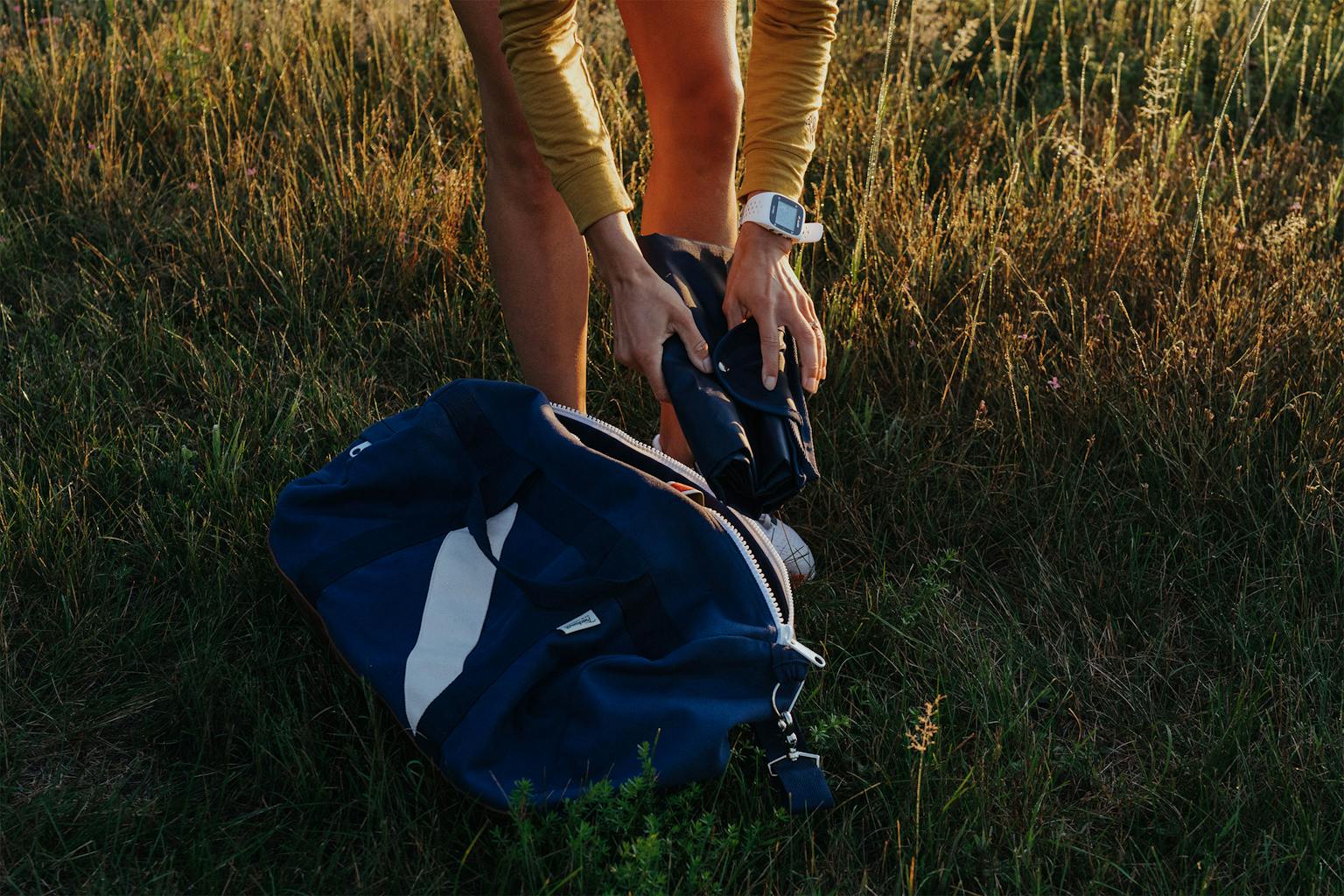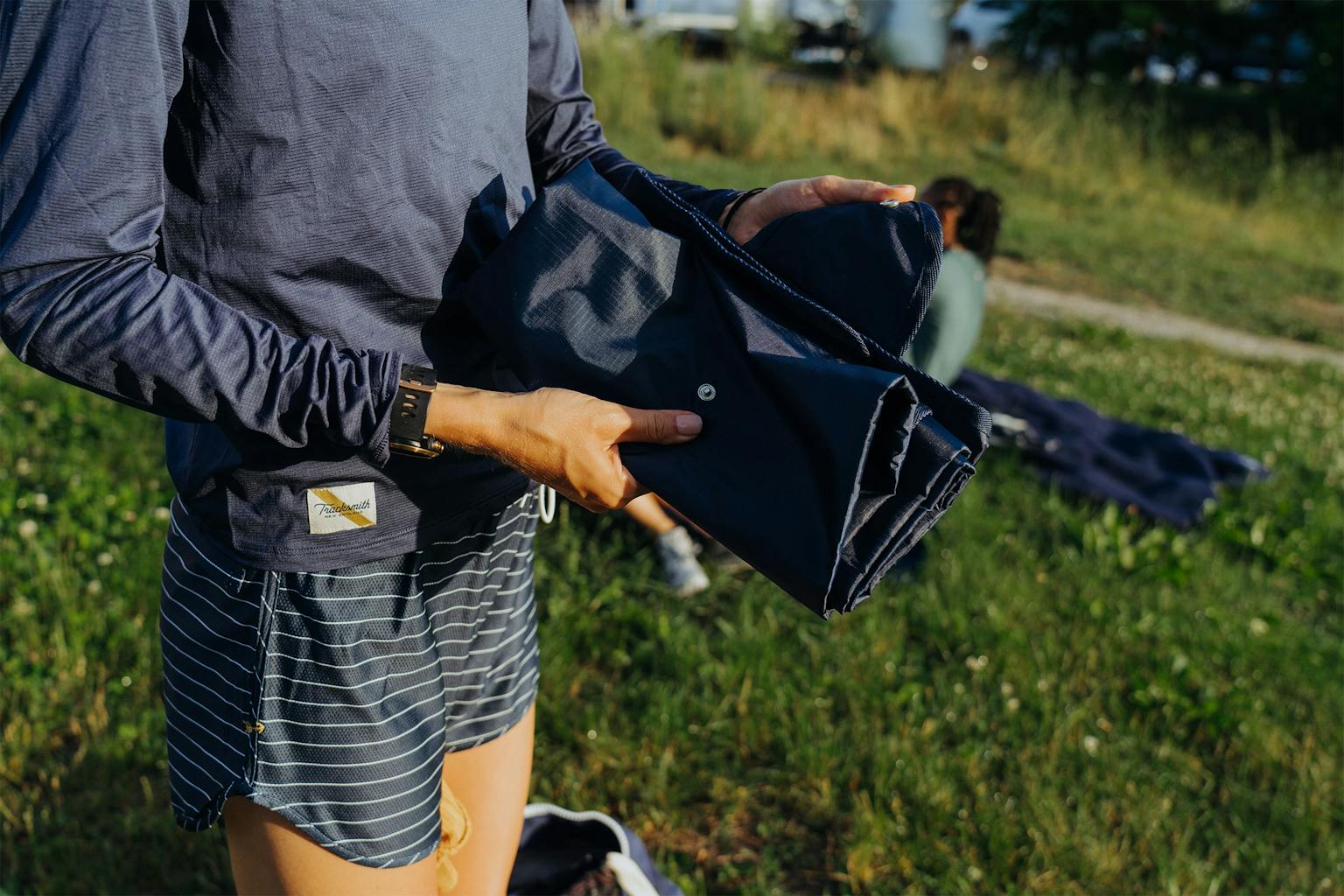 Built for More
Bigger than our Club Duffel, this weekender is 21" long and 18" tall, big enough to hold race gear, warm-ups and your off the course attire. The duffel is constructed from rugged, heavyweight canvas with leather reinforcements, stitched to ensure it can handle the wear and tear of race weekend travel.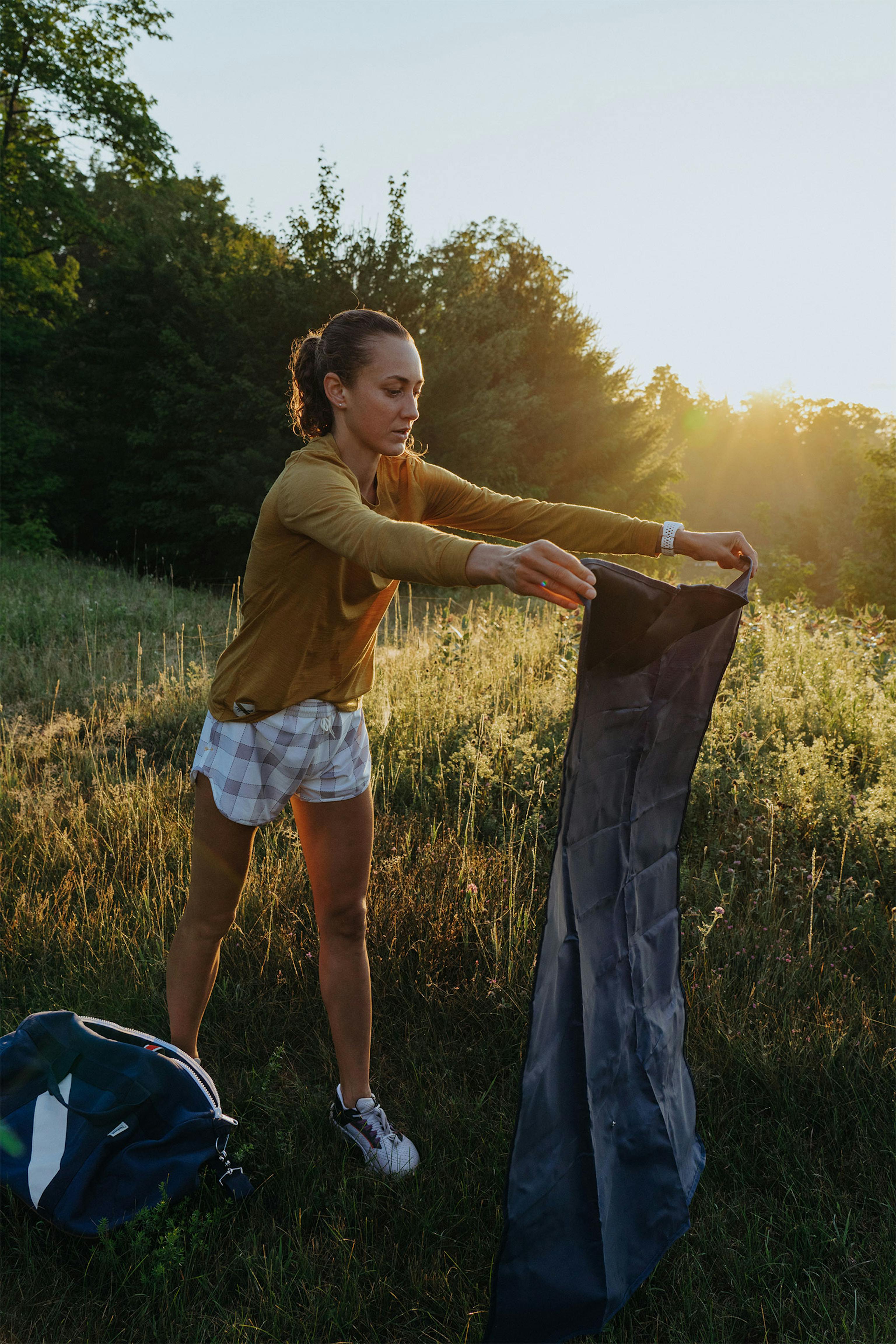 A Little Extra
Nothing is worse than arriving at the race course and realizing there is nowhere to sit and change into spikes or racing flats. Our duffel comes with a folded nylon blanket inside, making you look like some kind of race-day genius when everyone else is hopping on one foot.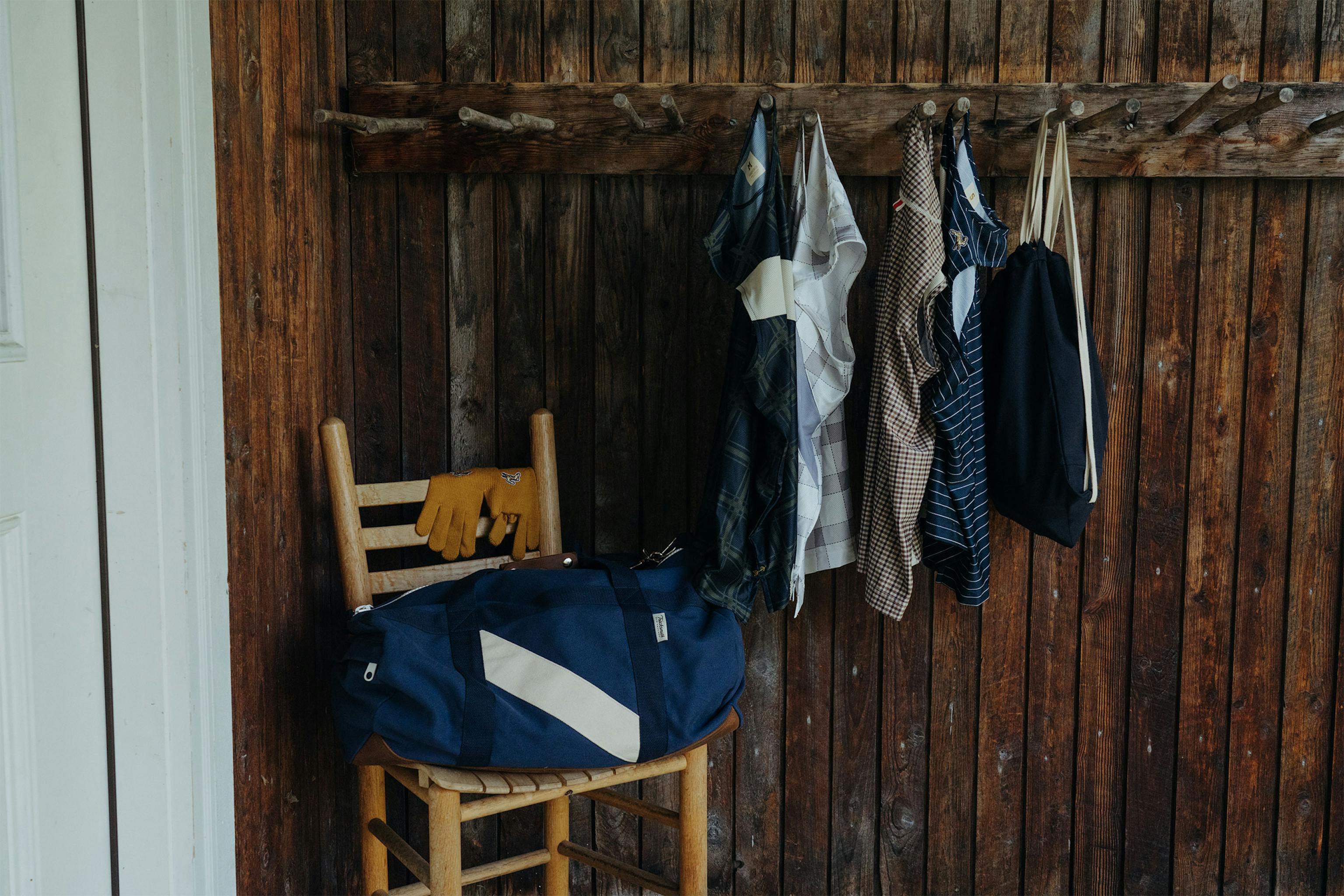 Through Woodlands
Over grass and earth, through woodlands and open country, we traverse, translating effort to enchantment. It doesn't require an artist's hand to paint idyllic pictures of the cherished memories of Cross Country. We box it up in clouds of breath, flushed skin, and mud-caked calves pressed tightly against a backdrop of emerald, rust, violet and gold; the thrust of Autumn's grand reveal. For all it invokes, you can't help but admire cross country's flair for the dramatic. Inspired by the majesty of the season, our Cross Country Collection features nostalgic styles for running and rest.