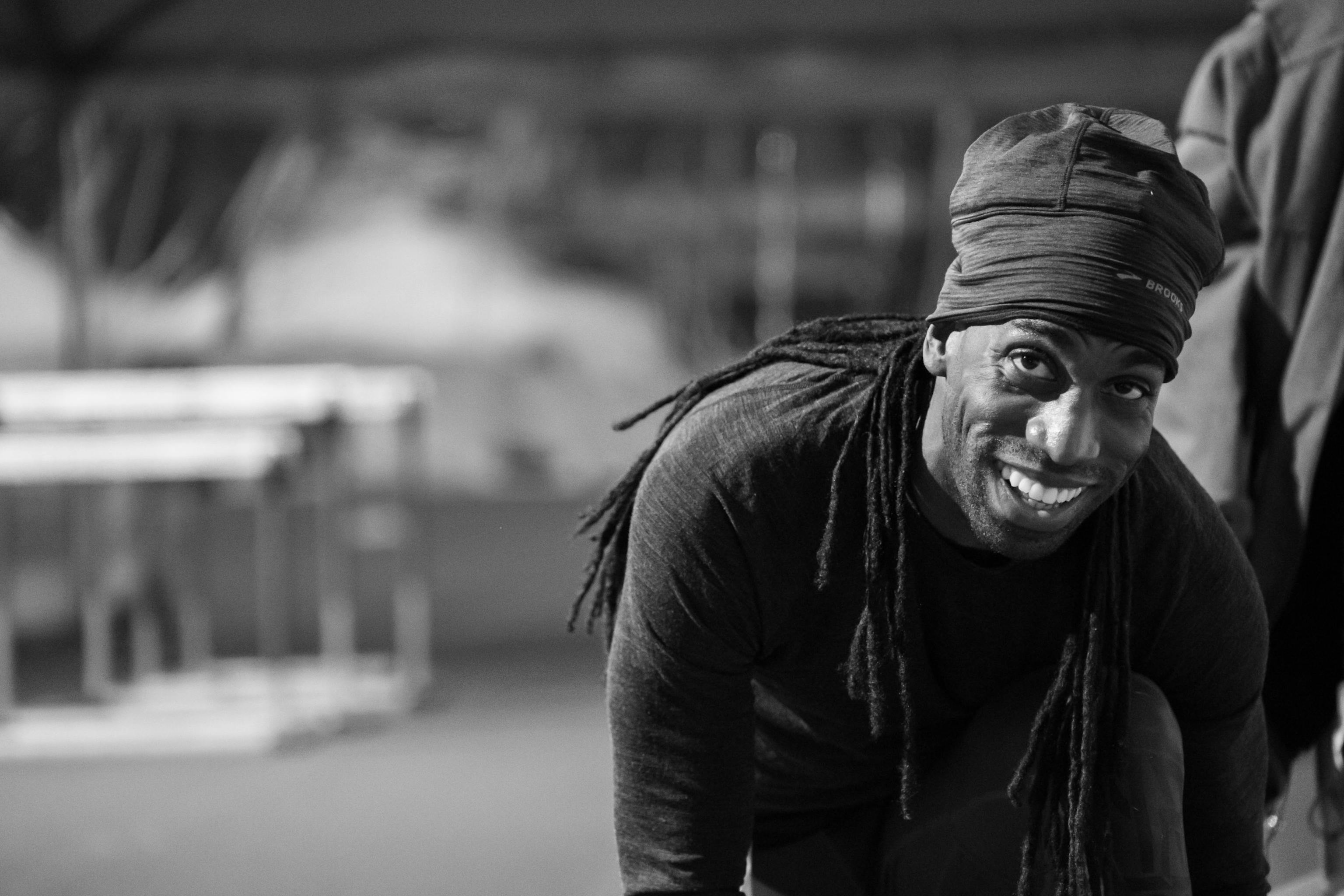 The Tracksmith Foundation
The Fight to Save Track & Field Continues
Words by Russell Dinkins
Photography by Olu Olamigoke
Since 2020 I have had the great honor of helping to reinstate several track teams at colleges across this country. What started with an article on Medium has snowballed into a movement and has allowed me to help groups of alumni, parents, and students successfully get their track programs reinstated at four different universities.
Throughout this fight, my core motivator has been "that kid whose name I will never know." That kid who is able to access extraordinary academic opportunities via the sport of track and field. That kid, who, without our efforts, would no longer have these educational pathways available to them – educational pathways that can be life-altering for those from under-resourced backgrounds.
This phrase still serves as my core motivator and remains the reason we continue to fight for these educational opportunities. However, what had been largely public-facing in 2020 and 2021 has turned into a much quieter fight, one that is much more behind the scenes.
Currently, we are working to get Central Michigan University's men's track team reinstated. Their men's track team was cut in the spring of 2020, prior to the other schools I had supported. However, I did not get involved with their efforts until 2021, after I had already helped to save Brown, University of Minnesota, and William and Mary's teams and while we were in the middle of helping to save Clemson's.
A common thread amongst all of these schools was that by eliminating their track and field programs, each university was eliminating educational pathways that disproportionately benefited Black men.
Those of us who know and love the sport of track and field know that track is an incredibly diverse sport, one that specifically offers significant opportunities to Black young people. Go to any track meet at the youth or high school level and you will see a lot of Black faces participating. Few youth sports in our nation enjoy such diverse participation across race and income levels. These demographics are reflected at the collegiate level as well. Track and field is the only non-revenue NCAA sport with a high degree of diversity and specifically, a high degree of Black participation.
Given these structural realities, it is egregious that CMU not only decided to cut their track program, but replaced it with golf, a sport that will offer substantially fewer opportunities to racially and socioeconomically diverse individuals. With our CMU fight our mission is the same – to ensure that educational pathways for these athletes are preserved. The only difference is that much of the work is now behind the scenes.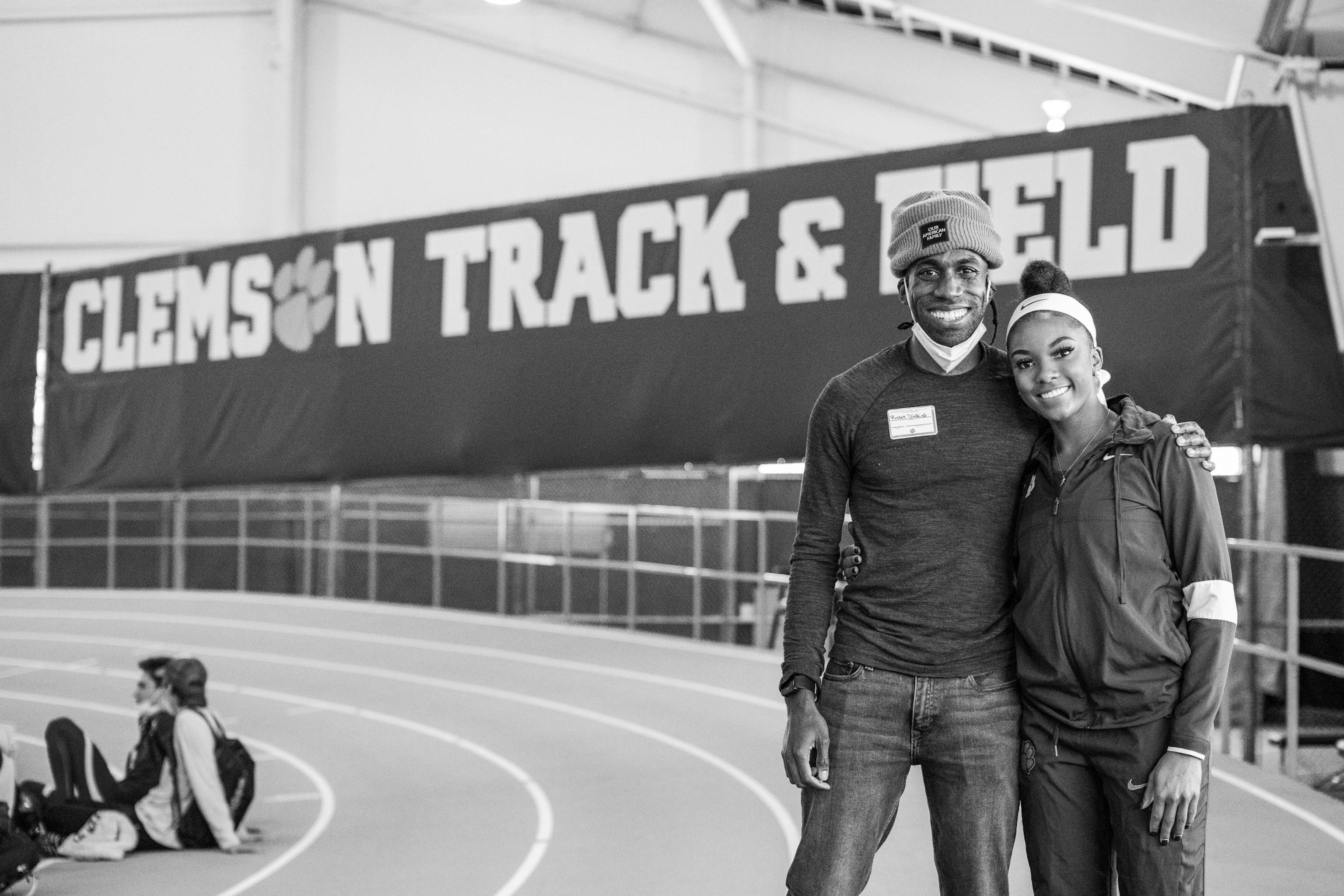 In supporting the efforts to reinstate Central Michigan's team, I, along with a group of alumni, have engaged with elected officials and earned the support of the ACLU of Michigan who have written a number of public statements of support on behalf of our cause.
It has not always been easy getting people in positions of prominence to understand the importance of this issue. Many understood how it could be problematic to cut a team that offered a significant degree of diversity, but were reluctant to give their support to our cause. Garnering the support that we have received thus far has required a number of very intentional conversations to help illustrate why this issue is not merely an example of opportunity hoarding in the abstract, but rather is a direct example of how modern-day inequality operates in our society. We are proud of our commitment and patience in working to win the support of elected officials and national organizations through the quiet, unheralded work of coalition building.
I also submitted a racial discrimination filing against Central Michigan University to the US Department of Education (DOE) alleging that the university discriminated against Black students by cutting their men's track and field team. I submitted the filing in the fall of 2021 and in April of 2022 the DOE decided to open an official federal investigation against the university.
The investigation is still pending. However, it is still extremely significant that the department has found the claims and its accompanying evidence substantive enough to warrant an official federal investigation. We are confident that the department will thoroughly evaluate the claims and will reach a conclusion that will be of net benefit to "that kid whose name I will never know."
While the CMU fight does not enjoy the same national level exposure as that of the previous fights, the work is no less important. We remain just as committed to doing the work of saving these awesome, life-changing academic opportunities as we were when we had national attention on our work. It's just that now that work is quieter, less visible, and more behind the scenes.
And that's okay! Because what's most important is not the media exposure or the fanfare, but making sure that we save as many opportunities as we can and to ensure that other universities do not make the same decisions in the future. On that front, we are well on our way.
Russell Dinkins is the executive director of the Tracksmith Foundation, working to protect and create opportunities for youth in track and field. To learn more about the Foundation and to support the work visit the Tracksmith Foundation page.