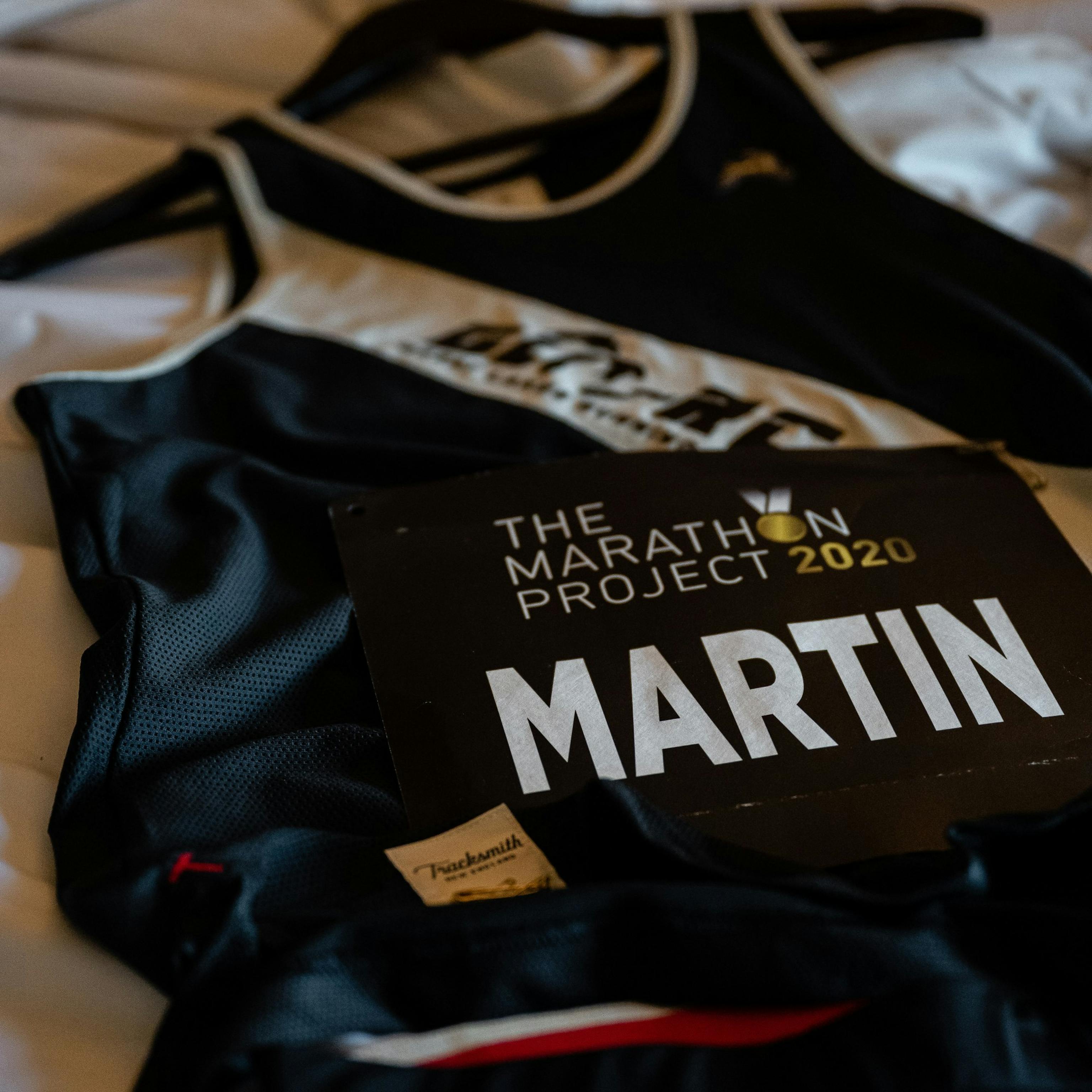 Back to the Marathon
Running is a sport built on cycles. We learn to embrace the rhythm that comes from the build-up to a goal: laying a foundation of mileage and fitness, steadily rising intensity, the forced quiet of the taper and the bottled adrenaline of race day followed by a deceleration and re-set. It's a rhythm that's been missing from many of our lives and with six major marathons jam packed into the Fall of 2021, we're set up for a unique and exciting moment in running culture. Marathons are back and we could not be more excited.
For those of us targeting a Fall race – of any distance – this is the time when training starts to get serious. As mileage increases, our weeks take on a rhythm of their own. Our friends and families are starting to get used to our idiosyncrasies – the invites we turn down, the days we're in bed early, the need for more food in the refrigerator. Our bodies are starting to get used to the extra-load, even if our minds are not quite sure we'll be ready when the time comes. It's nerve-wracking sure, but what fun it is to chase a scary goal and put ourselves out there. Racing a marathon is as much about those 26.2 miles as it is about the consistency and determination it takes to get to the starting line. Relish this time of building and learning. Race day is for celebrating. And we've got a lot to celebrate.
Below you'll find some reflections on marathoning along with tips from the Tracksmith team, which includes marathoners of all levels. We hope it proves inspiring - whether you've got a race on the books for Fall 21 or you're starting to feel the itch for 2022.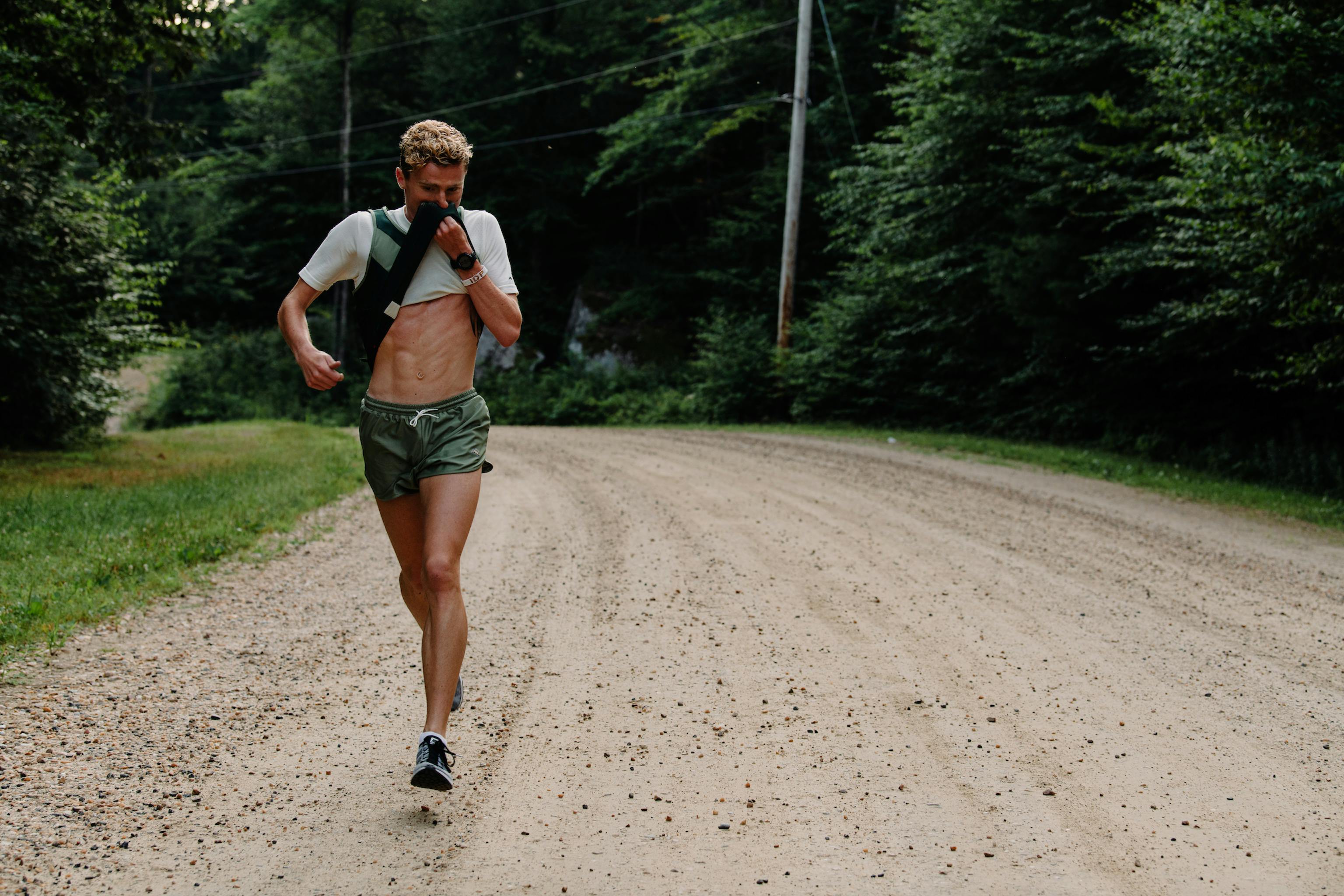 Advice from Marathoners
It probably comes as no surprise that the Tracksmith team is filled with marathoners. Nearly every department from finance to marketing lays claim to some marathoning experience, so we asked the team to share a little wisdom for the road.
The Build
"In the past I used to really analyze my training by numbers. Lately I prefer to sit back and just enjoy the experience and the process leading into the Marathon. For the most part each build is unique. I prefer it this way. I don't want to get into the mindset of, 'I ran this time last build and was running this much this week.' Things can fall apart quickly that way. My coach can translate the training numbers from season to season, I just tell him how I feel mentally and physically through the build. " – Mick, Customer Experience
"I'm a more quality vs. quantity runner, since high mileage tends to be too much for me to handle. I believe strongly in the long run workout. My week usually includes a speed work day, and either a long run workout, or tempo day, and a long run, with easy days between, and one day off." - Brenda, Design
"I like to stay pretty fit year round so I never have to start a marathon build from scratch. I've come to believe that if I have good base, starting marathon training six or seven weeks out is enough for me. In that time I like to do two marathon specific sessions per week, which means runs further than 13 miles. I might do 15 miles midweek with a track session in the middle, then a 20-mile long run with longer efforts, e.g. 4x8 minutes. I also like to do long runs that include a race, so that might mean 10 miles of easy running to a parkrun, go hard in the parkrun, then 6 miles of easy running home." - Andy, Content, running London 2021
The Intensity Rises
"I like to race throughout the cycle, starting with 5ks and building up to a half marathon over 4-5 months. I find a half marathon tempo, in an organized race, about a month before the Marathon really gets your mind right. It's great to come out of the hermit bunker of training and see people, reacquaint with the world at large.' - Brian, Product
"We have a dirt track nearby that I like to use for track sessions during a long run. Something I did recently that felt interesting was a 6 mile warm up, 15x200m with 200m jog recovery, then 5 miles home. The efforts were about 5k pace. As I get older, I really like to keep those faster paces close to hand - once you lose them, they're hard to find again - so things like this that combine speed into a long run seem to be working for me." - Andy, Content
"My favorite marathon workout is a 6 mile tempo on the Boston Marathon Course. You start at mile 17 on the course and then run the Newton Hills to mile 22 and finish off the course around the Chestut Hill Reservoir for about 10k or so." - Lou, Community,
"I love mile on/mile off where the 'on; miles are around marathon pace or a bit faster, and the 'off' miles are moderate, not easy. I love to get in lots of quality miles this way while mentally being able to break up the run and focus on one mile at a time." - Whitney, Customer Experience
The Grind
"Marathon training feels different from a volume standpoint for me, but not necessarily an intensity standpoint. This usually means more time on the roads during the week for higher mileage, but it also has an effect on my 'easy days.' In order to stay strong and healthy, I may slow my 'easy days' down a bit in order to make sure I'm not over-expending myself on days that do not feature a workout. " - Drew, Customer Experience, running CIM 2021
"There's so much more of everything when I'm in marathon training. More miles, longer long runs, longer workouts. More sleep and more food."- Whitney, Customer Experience
"I start having to get up 30 minutes earlier to fit in runs before work, but the main difference is on weekends with the long runs taking up a huge chunk of time. Not working on the weekends is super helpful for this. Back when I used to work weekends while marathon training, I would shift training weeks so long runs were on my day off." - Brenda, Design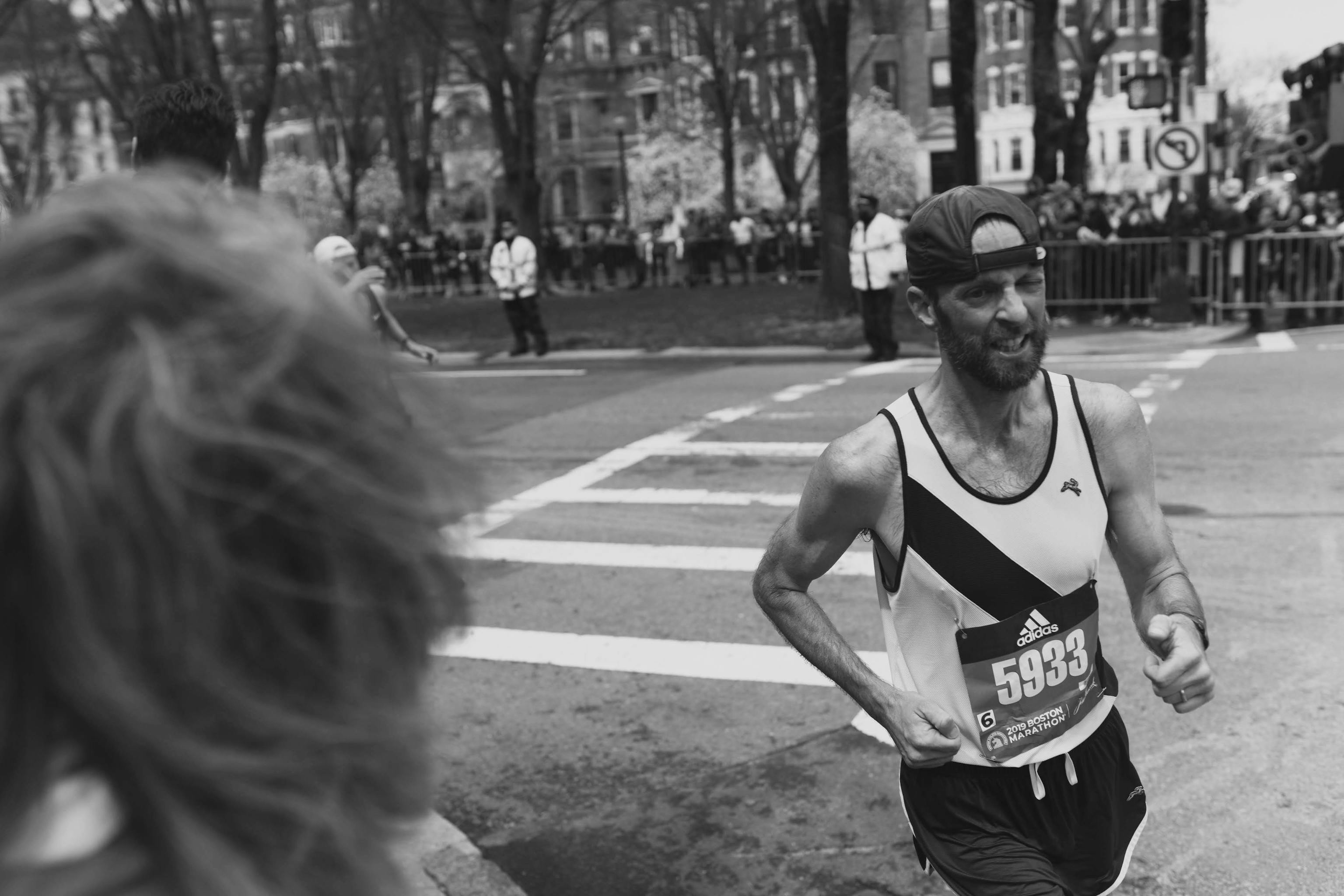 The Race Day

"It is hard to pick one racing moment I cherish most. For me it's the range of emotions and feelings you get with the whole experience. The night before you walk around confident, maybe a little cocky in your head, knowing all the work you have done. Then you wake up and you are nervous but within yourself, like you can turn everything off and no one is around you and it's just yourself on the line. Then there is the monotonous burn that is 20 miles. You get into this rhythmic flow and just run. Then comes a pure adrenaline rush for the last 6.2 miles, where you just try to outlast and beat the runners around you. Once you cross the line you are overwhelmed with relief, and pain, that it is all over. " - Mick, Customer Experience
"When I got my PR I ran a negative split. It felt amazing. I got to 20 miles, looked round and noticed I'd drifted away from the group I was with. I'd been really conscientious about taking on gels all that way, so I felt strong and confident I wasn't going to hit the wall, so I just began to push on. Mile 23 was my fastest of the race. Seeing people ahead, chasing them down and passing them felt amazing. They say the marathon is a 20 mile run followed by a 10k race and that day, that's exactly how it felt. I'd love to feel that sensation again." - Andy, Content
"I haven't had a start-to-finish love story yet with the marathon and I don't want to force that narrative when I run. For now, I love the camaraderie of the training. I'm fortunate enough to train for my marathons with a great group and working hard with them for such a dense training block is the best part by far. I hope to have the marathon love me back sometime soon!" - Drew, Customer Experience
"For me race day is all about acceptance: of how you feel that day, of where your training put you and what the outcome is. Knowing that all of the work has been put in and that the marathon is the culmination of all that hard work so racing but also enjoying the whole race and seeing it as a celebration of all your hard work. Find some light and happiness to smile at during the painful parts of the race." - Lauren, Human Resources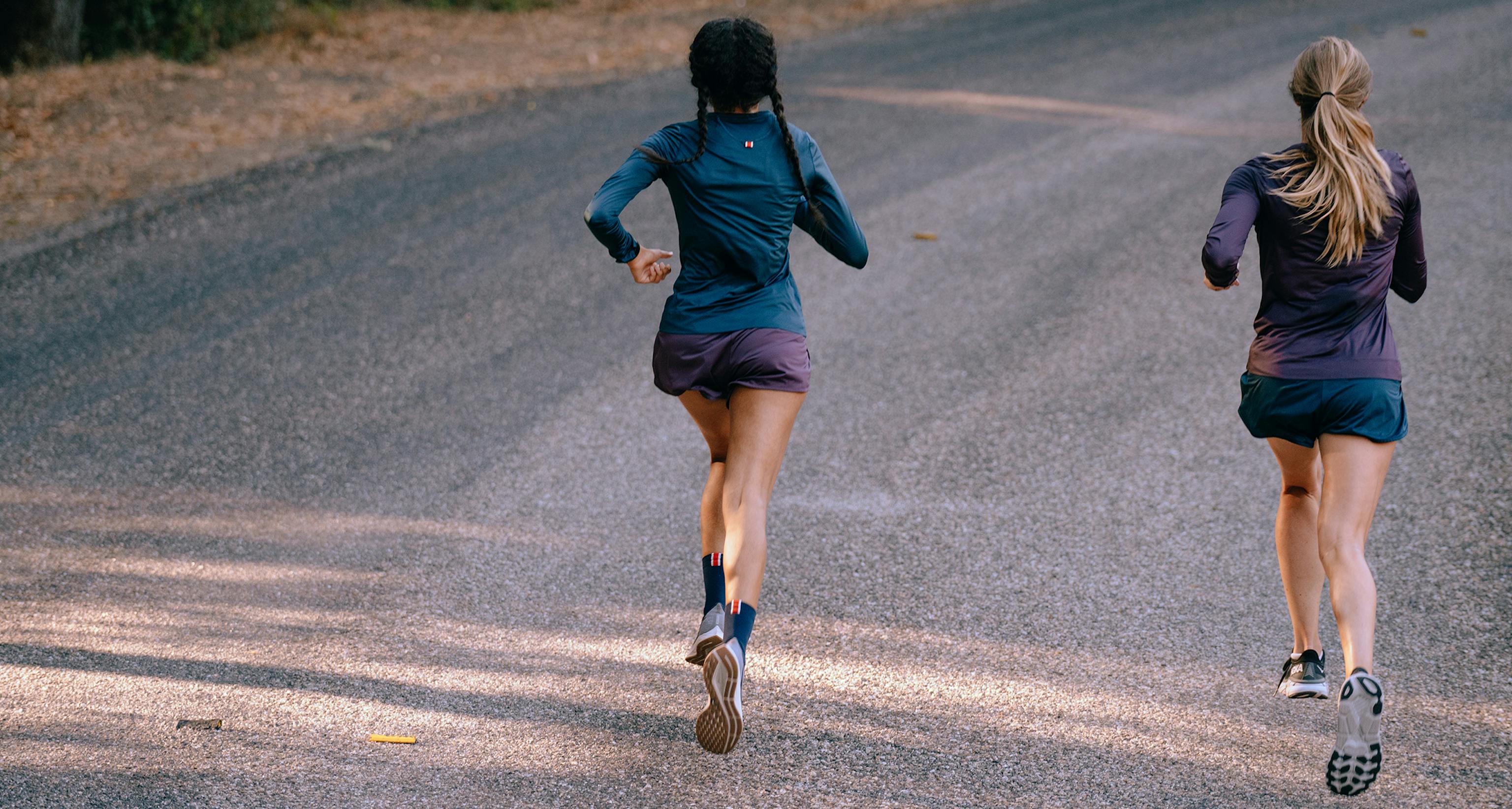 Gear Picks for Training

"My daily training shorts have been the Session Speed Shorts. I don't want to be fussing with the arrangement of my shorts on the run and the wide waistband feels great."
- Mick, Customer Experience
"My daily training shorts are the Sessions. I like to listen to podcasts and audiobooks when I run, and the rear pocket on these shorts is ideal for my phone, face mask and debit card, which is basically all I need for most runs. The combination of a drawstring and the positioning of the pocket means the weight doesn't bounce at all." - Andy, Content
"I find myself reaching for our Twilight Collection on most summer running days for its light weight and breathability. For race day, the lined Reggie Half Tights marry comfort and carrying-capacity for fuel." - Drew, Customer Experience
"I love the easy accessible storage of the Allston Bra, especially not having to reach around towards my back and fish around blindly in my shorts for my phone. I always go long in the Strata Shorts - they are just so lightweight it feels like you are wearing nothing." - Brenda, Design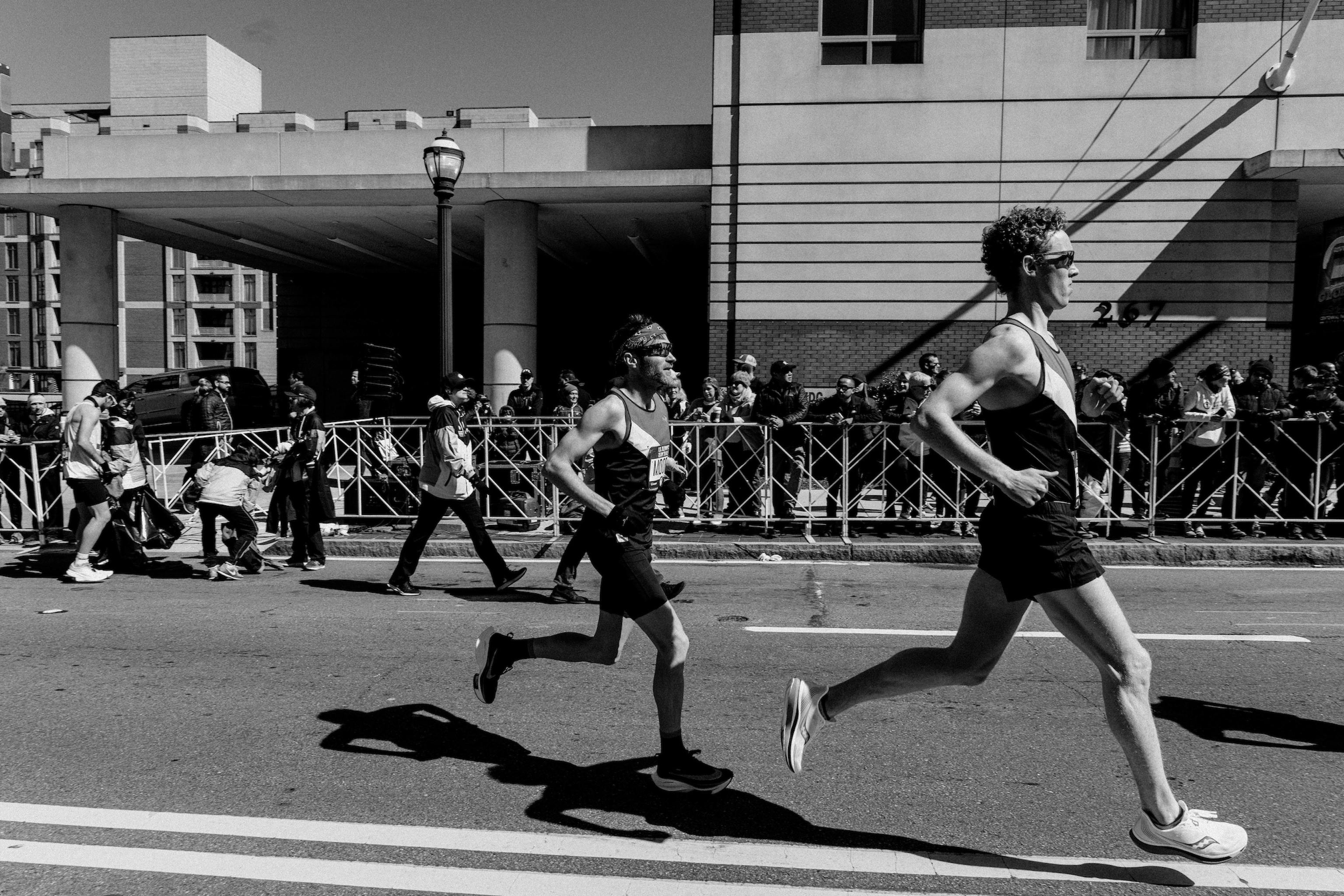 Gear Picks for Race Day

"Personally I am a half tights guy when it comes to racing a marathon. It's 26.2 miles and I want to ensure there is a 0% chance of chafing. I will be racing in the lined version of the Reggie Half Tights this fall for sure." - Mick, Customer Experience
"For race day: Lane Five Shorts and a Van Cortlandt Singlet. The five pockets and tight fit of the shorts are key for distance and the breathability, look and feel of the singlet stands out in the crowd." - Lauren, Human Resources
"The Speed Crew Socks are my lucky socks. I only wear these socks on big race days, so they always feel special. In combination with my race day shoes, they just lend a certain gravitas to proceedings. Plain white, always." - Andy, Content
To see more of our gear for marathon training and racing, check out the collection, here.