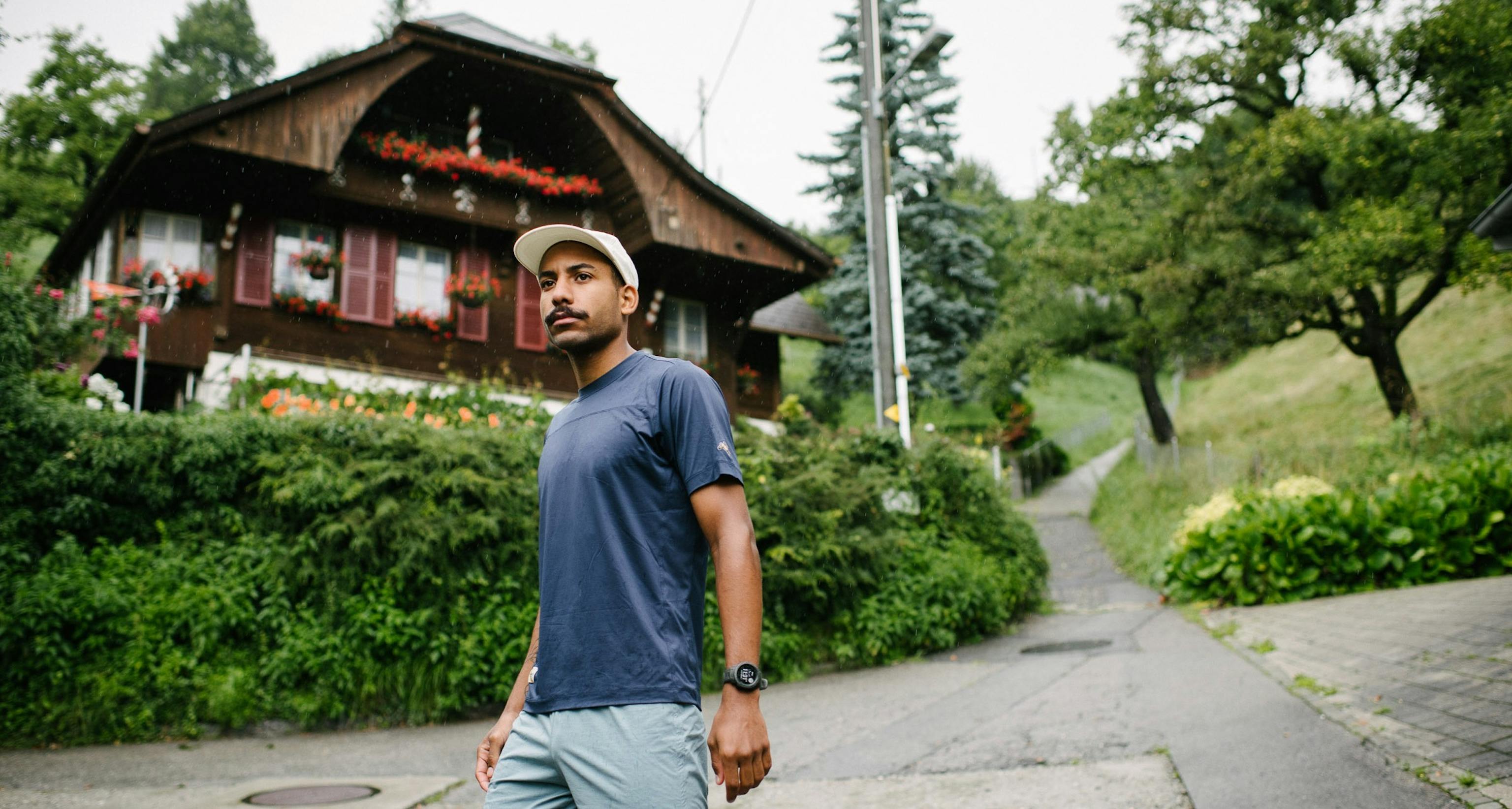 The Hills
Are Alive
How Lawrence Stokes followed a dream from Vegas to Switzerland
Words by Andy Waterman
Photography by Christian Brecheis
Lawrence Stokes was born in Switzerland to a Swiss mother and an American father. While he was a kid, the family left Europe and moved to the US, to Las Vegas where his dad was a chef. Stokes went to High School in Vegas, pursued by early memories of hiking in the Alps; when he discovered running, both on the track and on the trails, it felt like the freedom of coming home. After studying Kinesiology at college, he spent time in California and back home in Nevada, joining New York's Black Roses in a long distance relationship, running "two lucky marathons" and scoring "some trail wins and some luck in the steeple." His talent was enough that aged 27, he chose to return to his roots in Switzerland to focus on running, training and competing in the Alps with the hope of one day gaining the attention of the Swiss Olympic selectors. As a long-time vegan athlete, when Stokes needed a job to support his 100+ mountainous miles per week, he found a role with New Roots, a vegan creamery that makes cheese from cashew nuts. "It's exactly like dairy cheese except we produce our own cashew milk first and then work from there," he says. For a nation famous for its cheese and mountain pastures dominated by cows, vegan cheese could be seen as an affront, but, Stokes says, business is booming. "We have ricotta, crème fraiche, and cream cheeses which are 1:1 flavor wise," says Stokes. "We have a Camembert which is what we're famous for. Next month we're launching fondue and that is by far the best product we have. We're pressing some buttons, making waves. And we think we're on the right side of history."
History favors the brave, and Stokes' move from the US to the centre of Europe was fuelled by ambition. As he returns from injury, don't bet against him.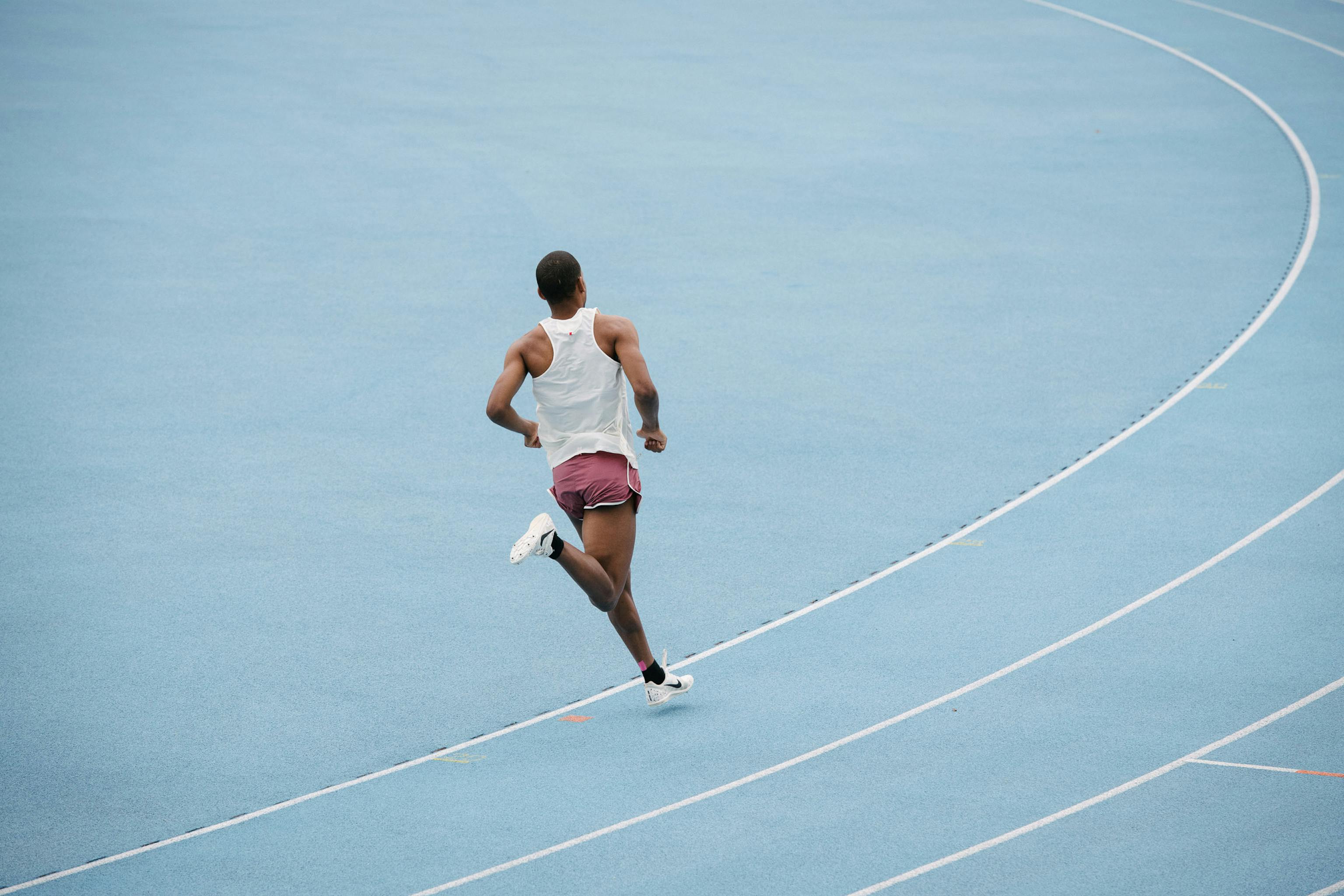 I was born in Switzerland, in Basel, which is my favorite city, so growing up we'd do so many hikes as a family. We'd hike four or five hours in the Alps; as a kid I didn't think of that as training. When I was seven, we moved to America and then hikes and running went out of the door. That's when I started playing soccer and basketball mainly.
I don't even know how I got into running. It must have been High School: my best friend was really good at track, like middle distance, so I started running track with him. I got super into running and quit basketball. I loved track, not just from a running side, but also from a spectator side – I love watching it. And of course I love training. I got into trail running pretty early. I think track reminded me of being a kid in the Alps and that got me into trail running.
In Las Vegas we had this super cool trail group. It's not really like an alternative lifestyle, but you run on the trails and then you drink beer, and you party. Not Las Vegas style, club partying, just outdoors, blasting music to 20-30 people after a run, drinking beer. A lot of beer. It was kind of a cool vibe, and sometimes I did that, and sometimes I got more focussed on training. But it was super fun to hang out with those people. I guess the stereotype is that dirtbag vibe, where you don't mind sharing a room with five other adults. There were just a lot of cool people and they got me into trail running. And running in the desert or the mountains outside of Vegas just reminded me of this Swiss mountain heritage.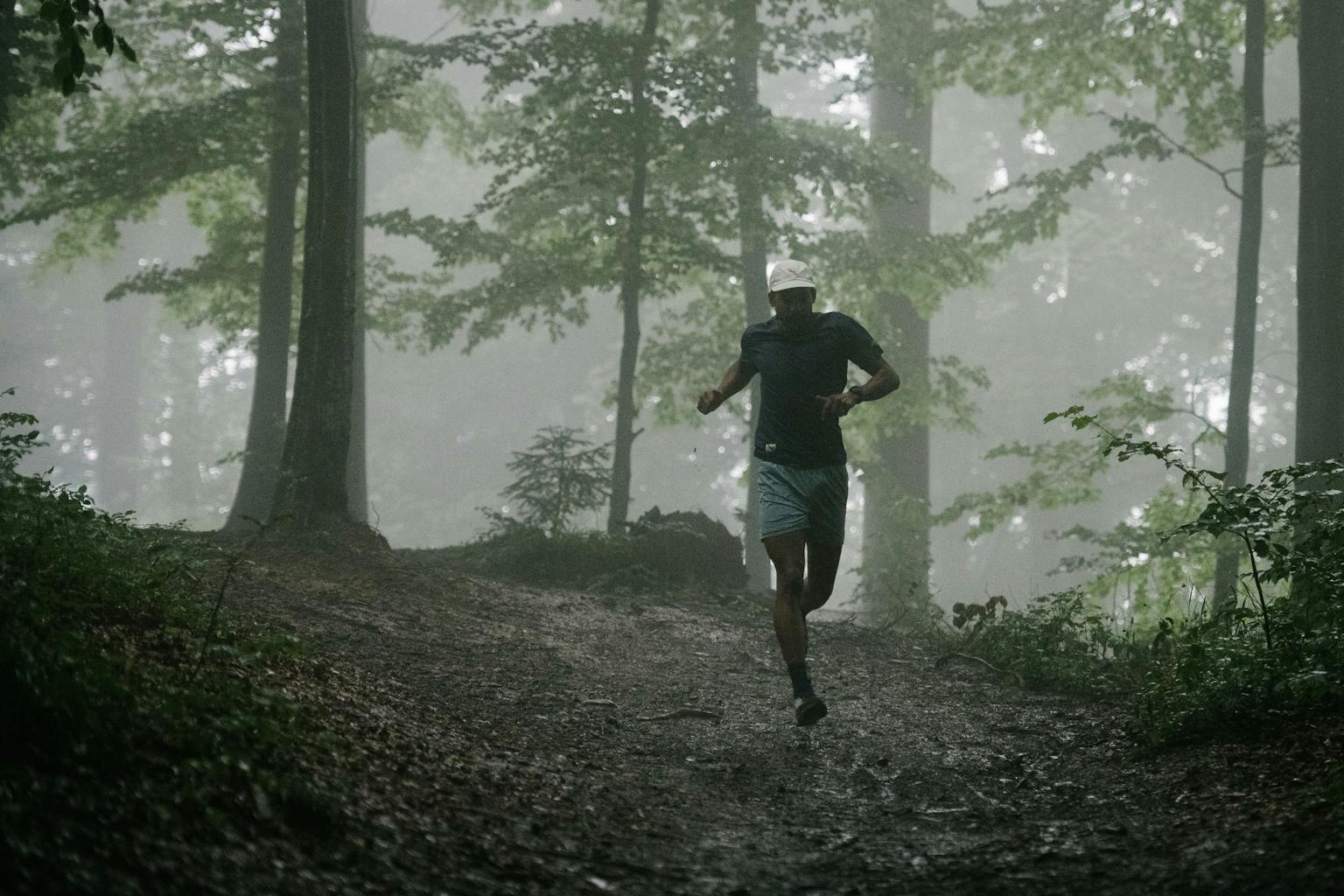 Here the trail running stereotype sucks. You gotta have the vest, you gotta have the calf sleeves and the bouji gear; 1.5l of fluid even if you're only running for an hour or two. I always thought that was lame. In the US it's Luna sandals and split shorts – you never see guys in split shorts in Europe. On the trails, I stick out, because I dress like a distance runner: split shorts and singlet. Everybody on the trail has the shoes with the big lugs and a buff, and a vest and glasses. I'm probably in road shoes. I think that gear thing is exclusive. There are definitely people who run track who think they can't even go to the trails because it's not inviting, even though it's nature and it should be there for everyone.
Here there's no university, it's all club sports. Being nerdy is kinda fun, but the vibe is better in America: you hang out in school and at track and in a social setting. Here you just see people at training. People are a little more boring here. When you live a life outside of running, it helps you focus more on running. Obviously, someone like Kipchoge, not having eight beers at a bar, that works for him, but I think, from personal experience, living a life and running fast, that works for a whole bunch of people I know. I can't take anyone seriously if they're so focussed on training and they're not even that fast. I mean sure, if you're only training, training, training and you're running 2:01 in the marathon, I'm like, more power to you. But to me, there's more to life than just running if you're not going to be that fast.
I use trail running to inspire me for track and field, and vice versa. There's obviously specificity involved – 5k training makes you better at the 5k – but I always found that mountain fitness translates to fitness everywhere. Like last fall, I was super fit, doing long mountain runs, and doing track workouts with 800-1500m guys who were super fit, closing workouts with a 52-53sec 400m, and I was literally coming off the back of a 2hr trail run the previous day and getting dragged to a 56sec 400m. I was dying, but I found it really good. I'm still super interested in steeplechasing and I'm still super interested in 30, 40, 50km trail runs. In my mind I'm convinced both are doable. Maybe not one weekend after another, but in general, when you go on the track you're getting fitter for track and field and for the Alps. If you go into the mountains here and see how steep it is, it's aerobically challenging – you're going to get fit. The climb out back here is 8km and 1500m of elevation, so five miles and 5000ft. It's crazy steep. I'd do tempos on it just to see how fast I could do it. I live on a hill – you'd probably call it a mountain, but because we're in the Alps, I call it a hill. The first steps I take are always uphill. I think general training knowledge would say that's not the best way to train for the steeplechase or the 5K, but because I was doing the track workouts too, I figured, it's fine.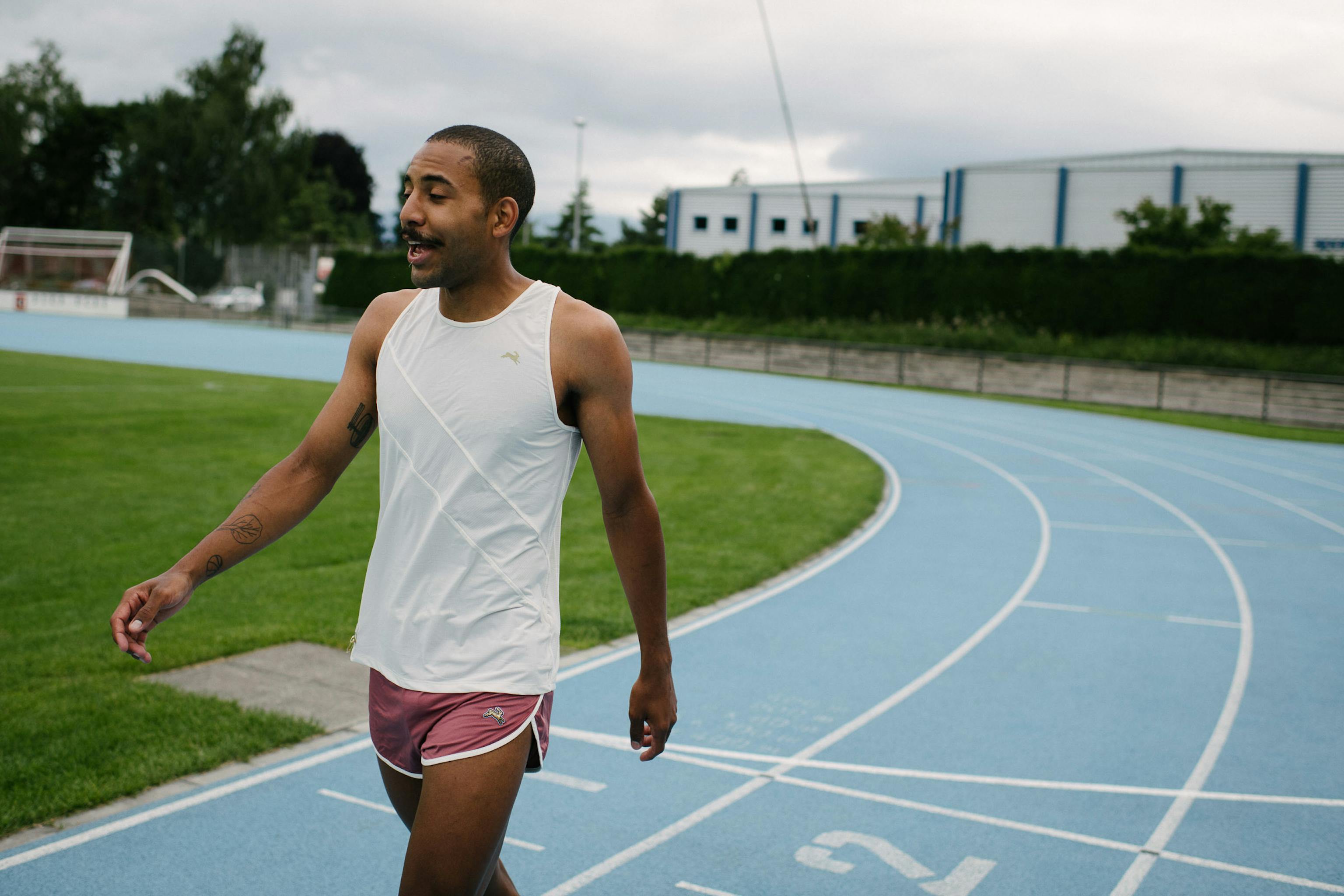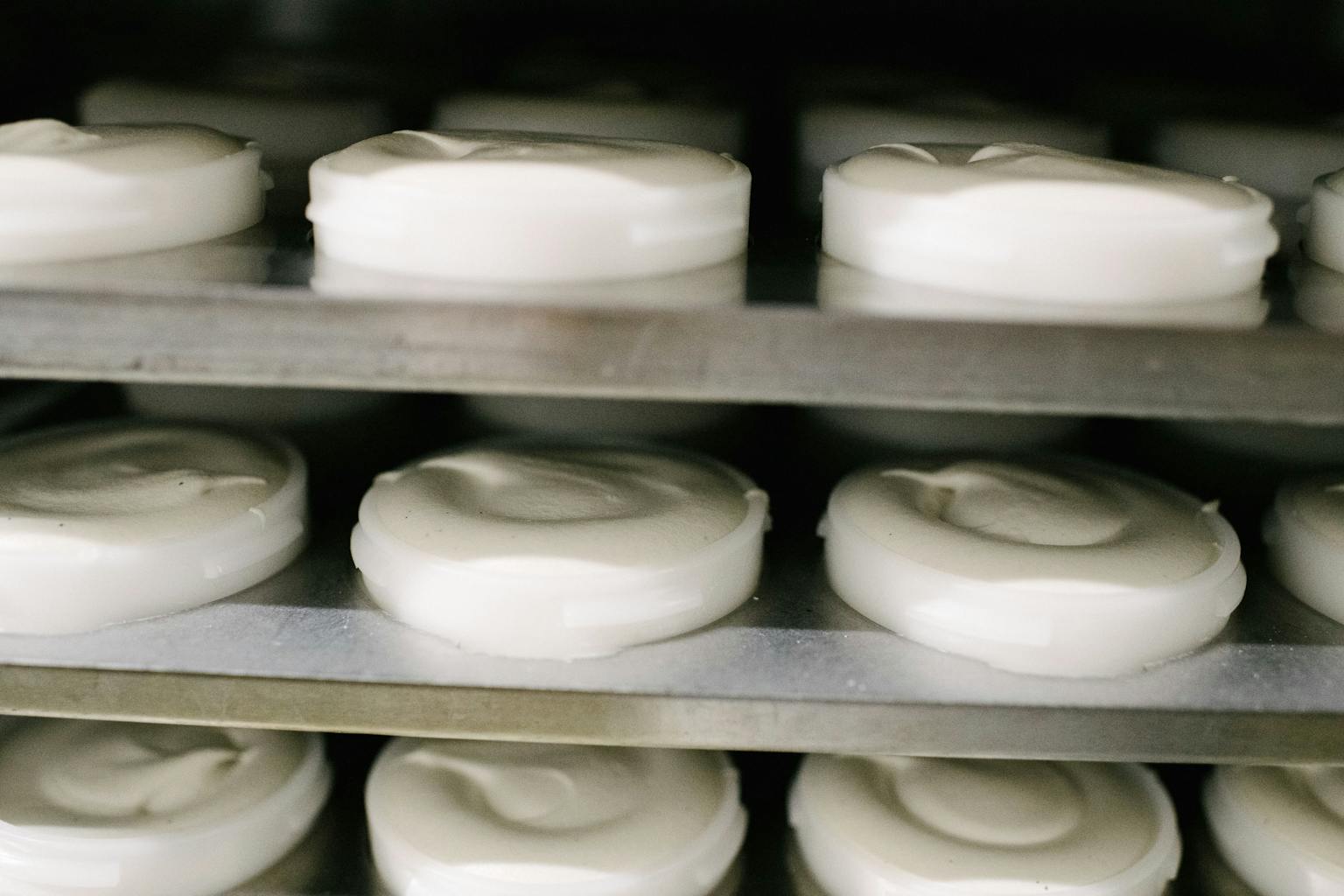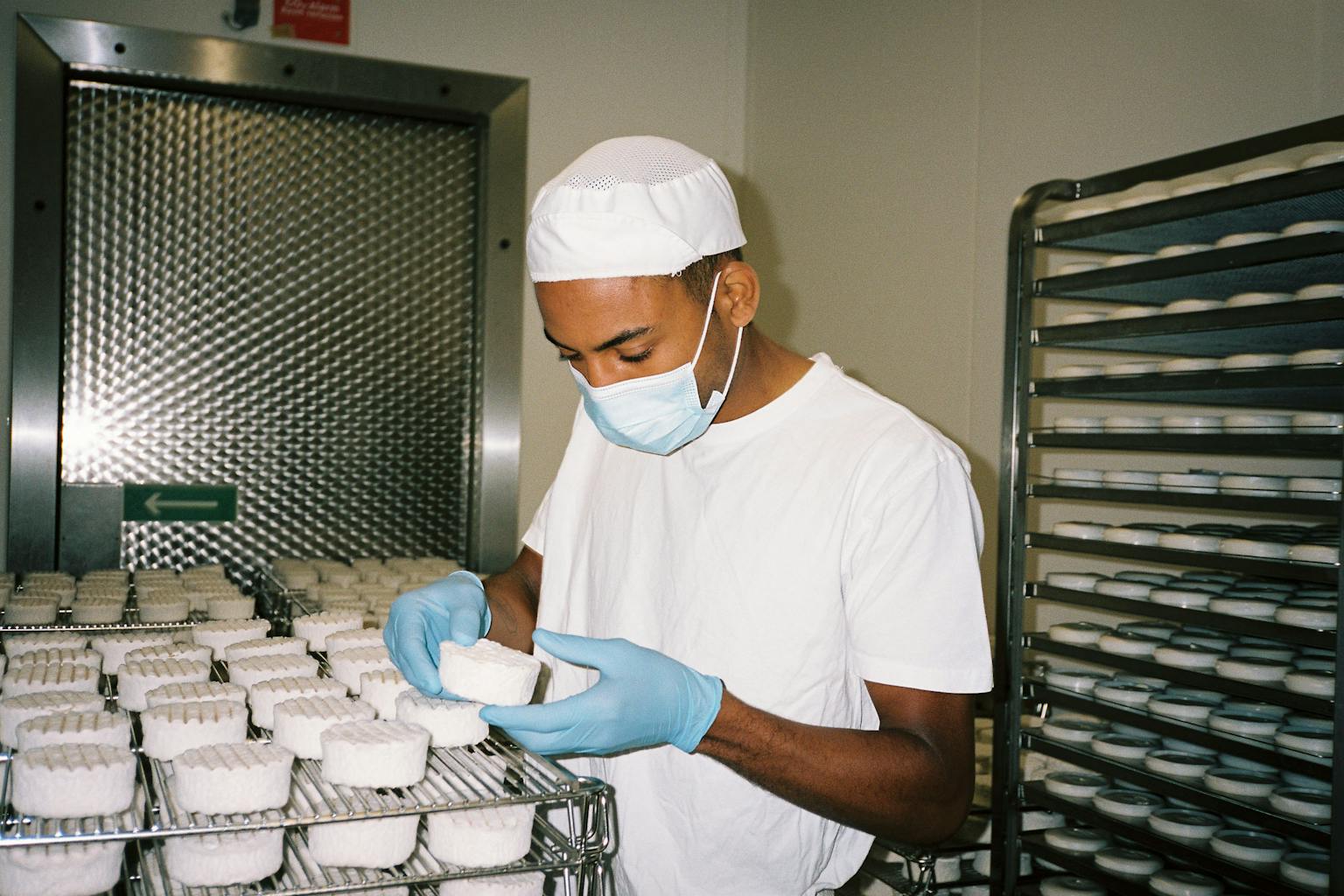 My opinion on running crews is that they are extremely dope. Running crews just don't exist here which is lame. My track group, if a random person showed up, it's not like those guys would be rude to them – they wouldn't be elitist as such – but the vibe just isn't inviting. The Black Roses, it's so inviting. It's beautiful. No matter who you are, there's a pace group for you, even if that's walk-400m, jog-400m. That's awesome. And there's going to be people talking to you and it's going to be fun after.
Here it's a little more boring. It's good for training – I show up, I train, I go home – which has its place, but that militant approach is kinda boring. I've set my life up here and my job is set up so I can train, so when I got injured I didn't feel so at home. I take it seriously, I just think you can be serious and do other things. I take my job seriously too. It's a fun job, it's a hard job, but it's manageable. Working at this place, it fits the vibe.
* Fin *