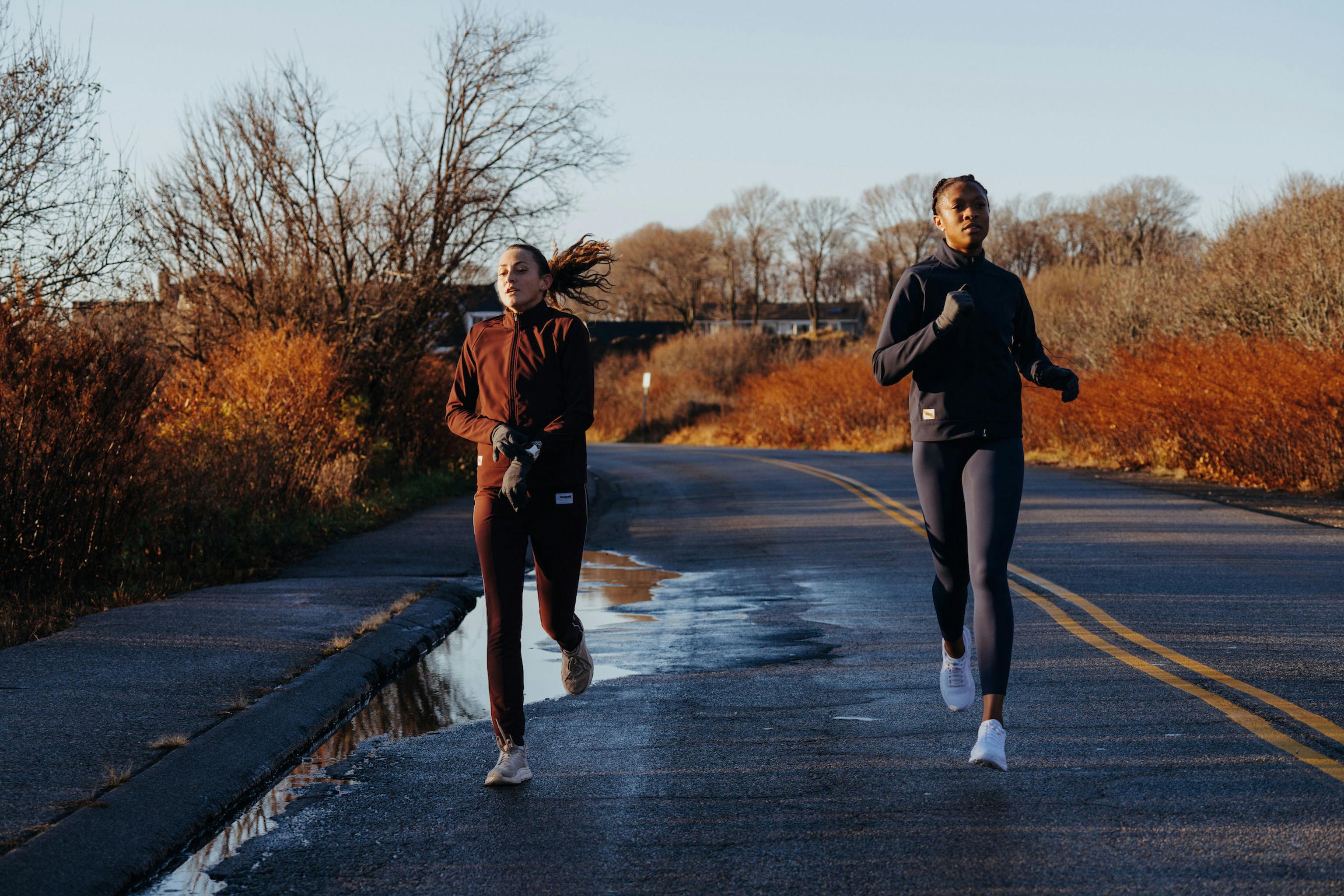 A GUIDE TO
Layering in Winter
We're a New England-based company, which means we know a thing or two about running in less-than-ideal conditions. With winters that can start in October and end in late April, we're taught from a young age that surviving the cold is all about smart layering. Today, we focus on crafting versatile, warm and durable pieces that won't weigh you down or leave you overheated. If you need help, we've assembled a guide to layering all winter long. In each section, pieces are listed from lightest to heaviest weight and by warmth.
Inside Out
Smart winter layering starts with the pieces that sit closest to your skin. We use Merino wool for our base layers because the fiber naturally balances warmth and breathability. Plus, Merino dries moisture in a snap and won't retain odors from your run, which means you can wear your favorite base layer day after day. Here are your choices for layering.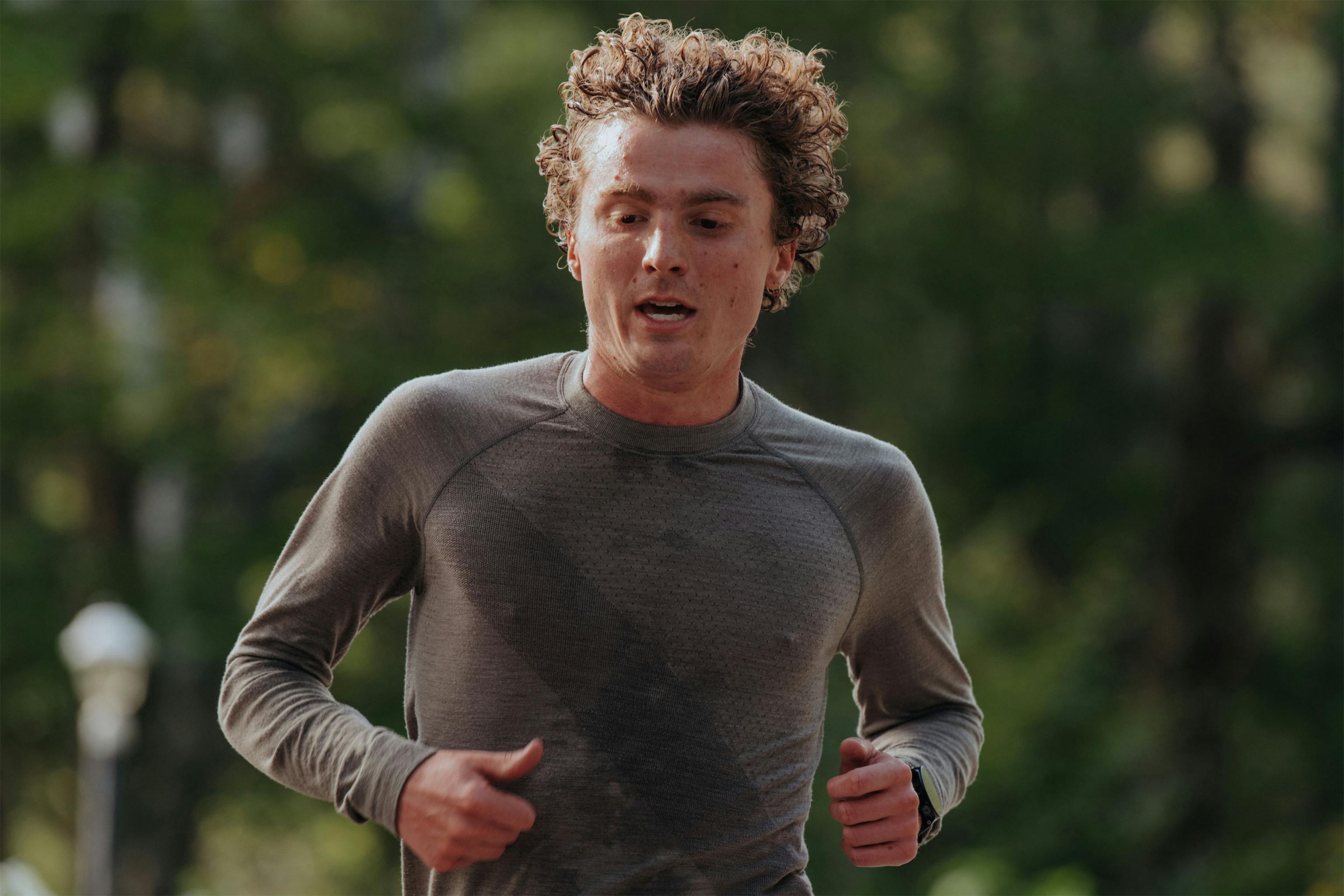 Brighton Base Layer
Our lightest base layer is constructed seamlessly from a 16.5-micron Merino wool blend. This is an intentionally slim-fitting top, allowing you to layer it under a mid-layer and a jacket without feeling bulky.
Best Running Use Case
With tights for a long run, layered under a mid-layer or jacket in conditions close to or below freezing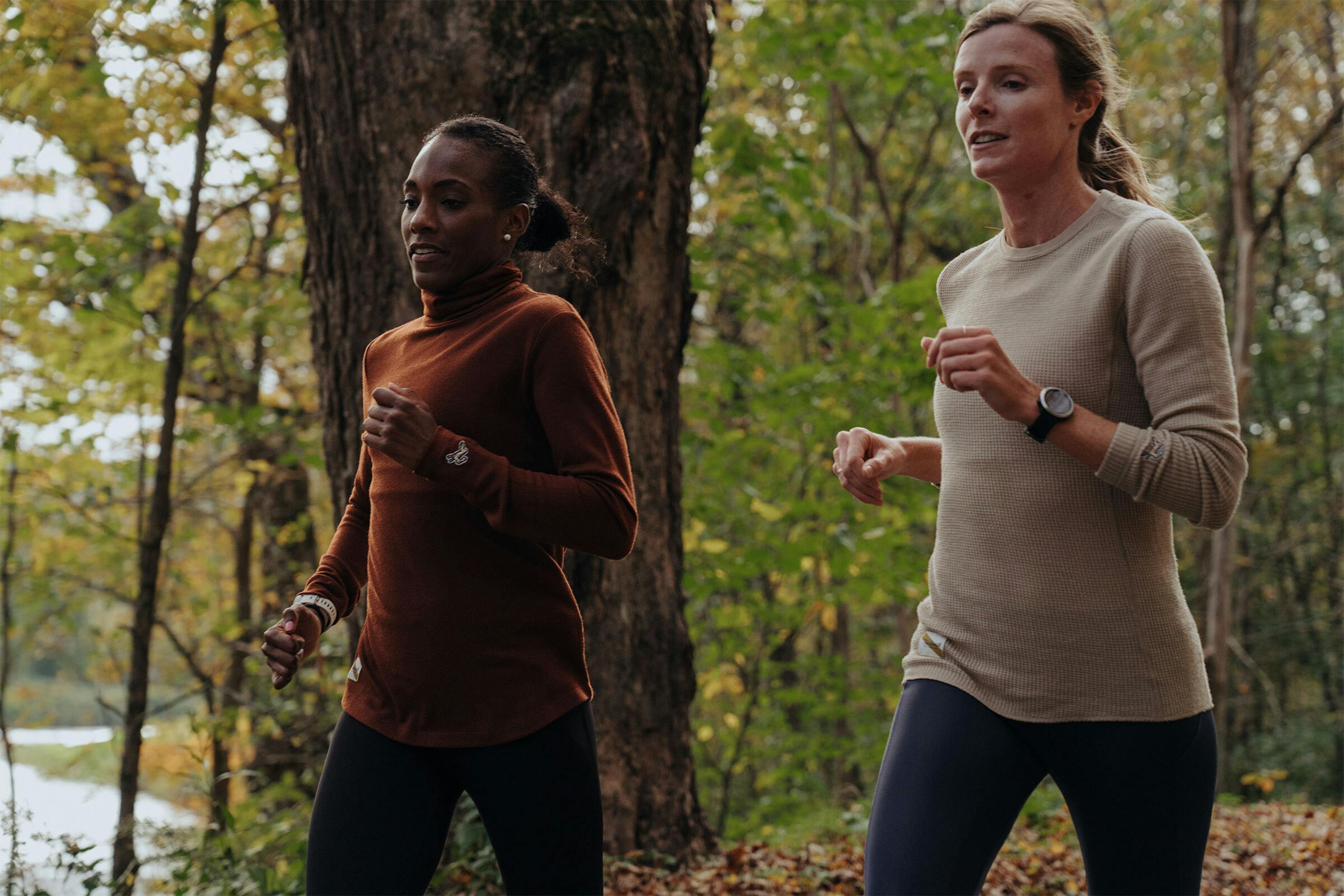 Fells Collection
The waffle pattern on these long sleeves helps trap air against your skin, keeping you warmer, longer. Select between a lightweight Henley and turtleneck or heavier weight crewneck silhouette.
Best Running Use Case
Wear it alone for a workout, layered under a mid-layer or jacket for an easy run at or below freezing.
Middle Ground
A great mid-layer needs to balance warmth with weight. When worn over a base layer, these pieces will provide plenty of insulation for most running conditions down to the mid-twenties Fahrenheit. They're also light enough to zip a jacket over on days when it's extremely cold, windy or wet.
Turnover Half Zip
Made from our signature Italian-made blend of nylon and elastane, this half-zip is a light, performance mid-layer. The fabric has a smooth face that fends off precipitation and a soft brushed back that offers added warmth. The zipper allows for quick ventilation on the run.
Best Running Use Case
Worn over a base layer for a workout warm-up or for a long run at or above freezing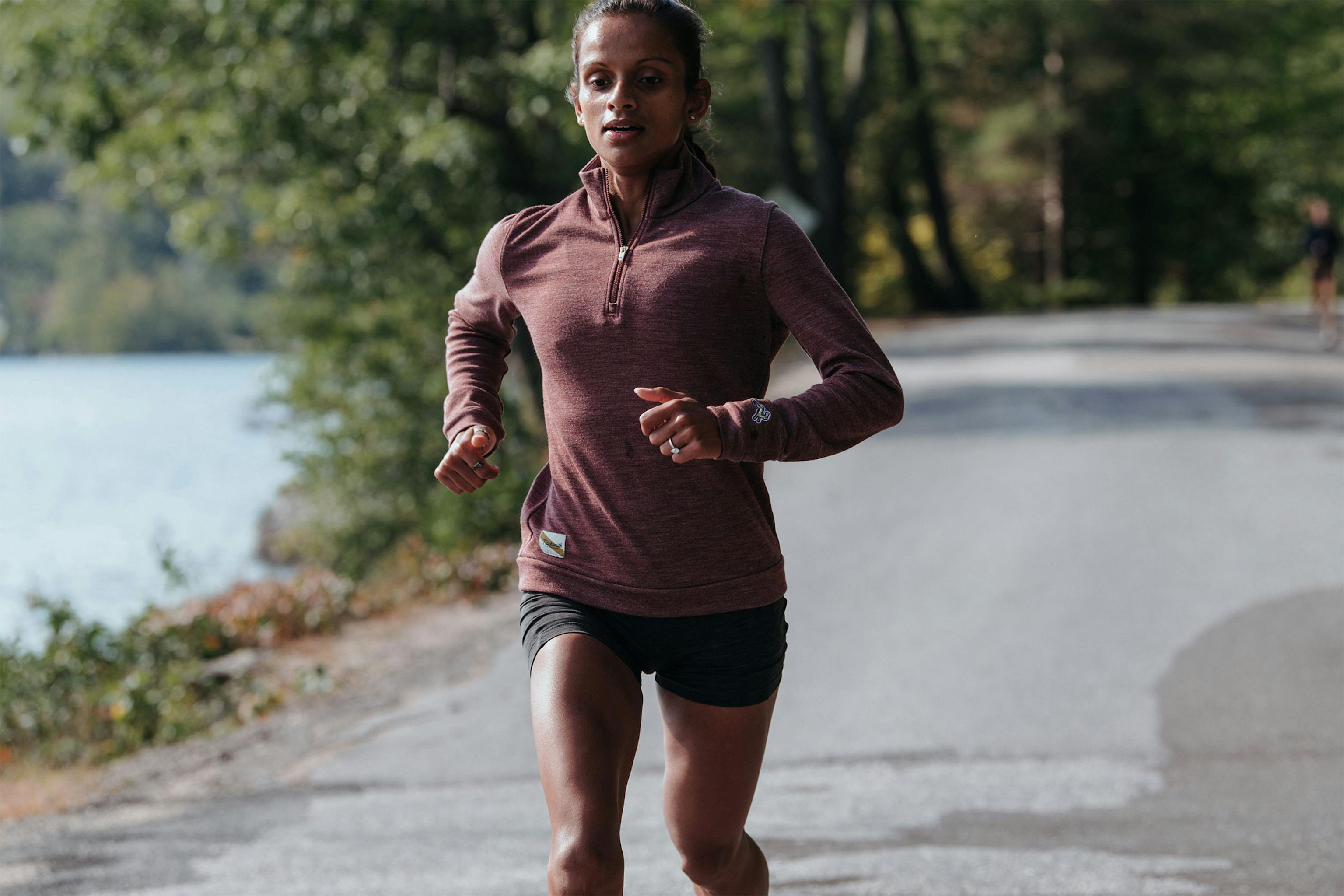 Downeaster Collection
These relaxed-fitting mid-layers take advantage of the benefits of Merino wool and polypropylene. They're warm yet breathable, lightweight yet cozy, and wick moisture in a flash. Wear alone on chilly days or layer with a base layer as it gets colder.
Best Running Use Case
With tights and a base layer for a freezing long run followed by coffee
Top it Off
Lightweight jackets pair well with a base layer for days in the 30s or 40s Fahrenheit, especially if you plan on shedding a layer mid-run. When it heads below freezing, we'll zip a jacket over a base layer and mid-layer (along with mittens and a hat).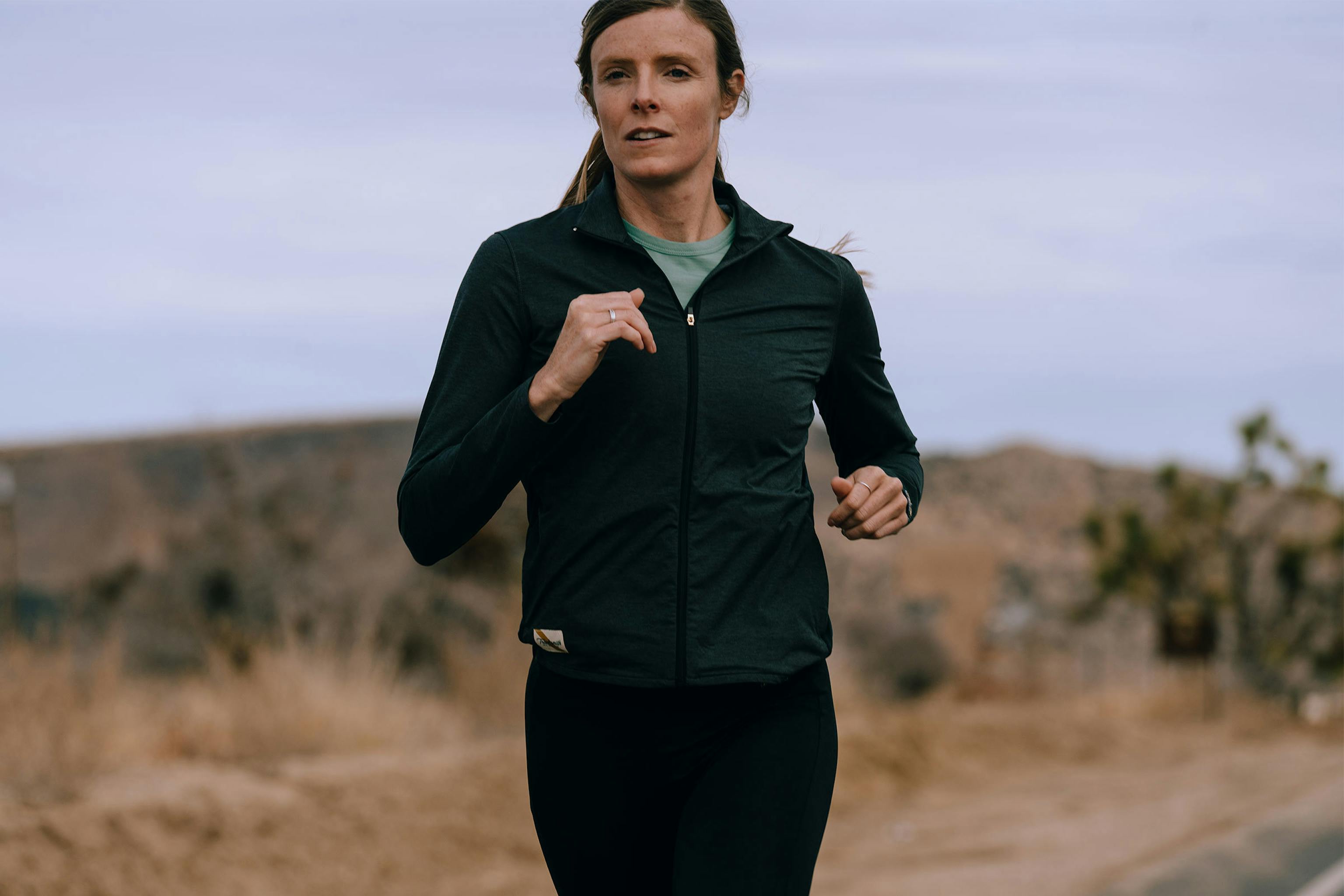 Session Jacket
This ultra-lightweight and breathable jacket is ideal for layering in more temperate winter conditions. Layered over a base layer it offers added warmth without too much extra weight. Zippered pockets serve to stash mittens or hat as you warm up.
Best Running Use Case
Worn with a base layer for daily morning runs or workouts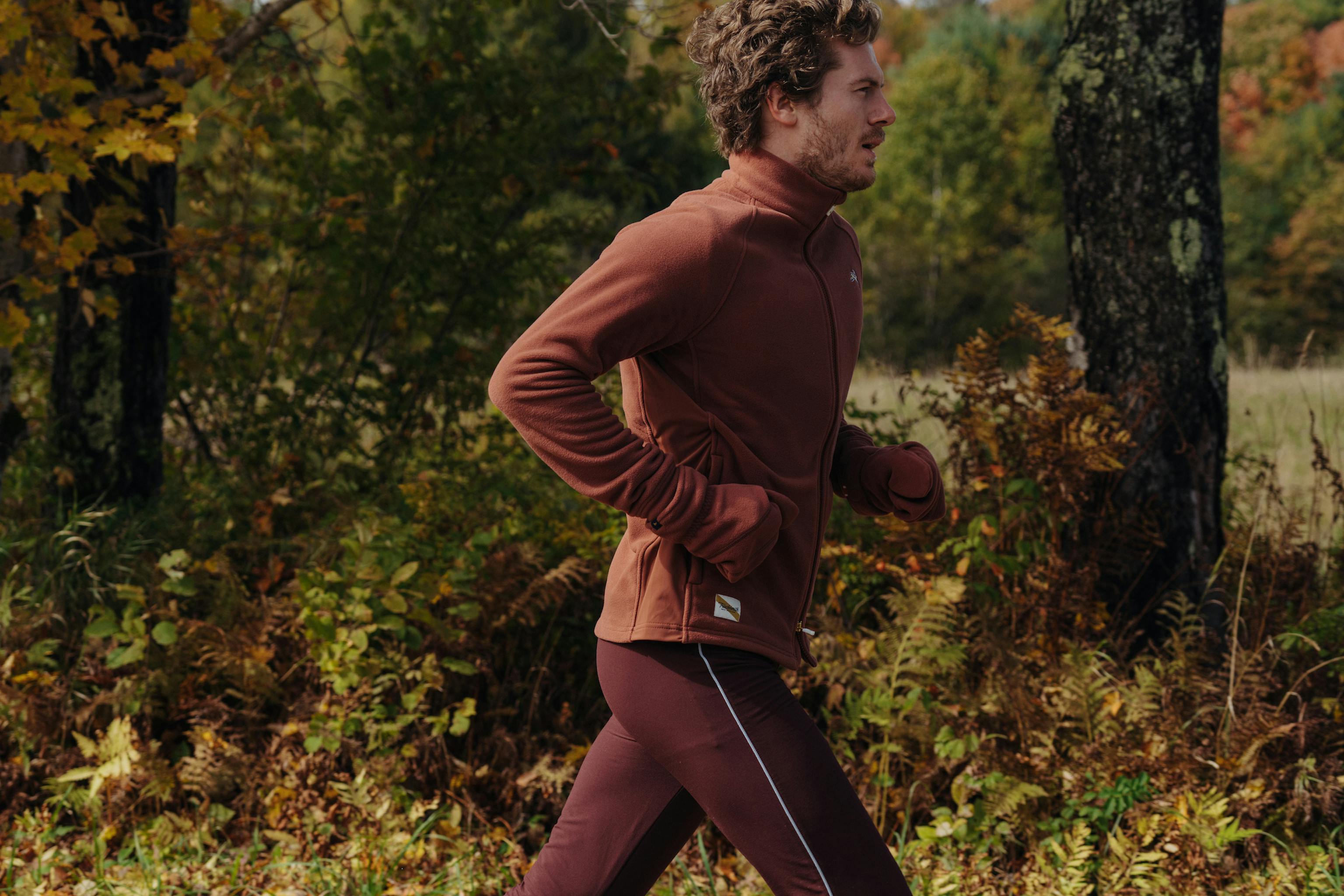 Franklin Fleece Collection
Our double velour Polartec fleece staples are built to handle high output training in cold weather. They offer all the warmth of your favorite everyday fleece, with enough breathability and stretch to handle the effort of a workout or long run.
Best Running Use Case
For a cold, windy fartlek or tempo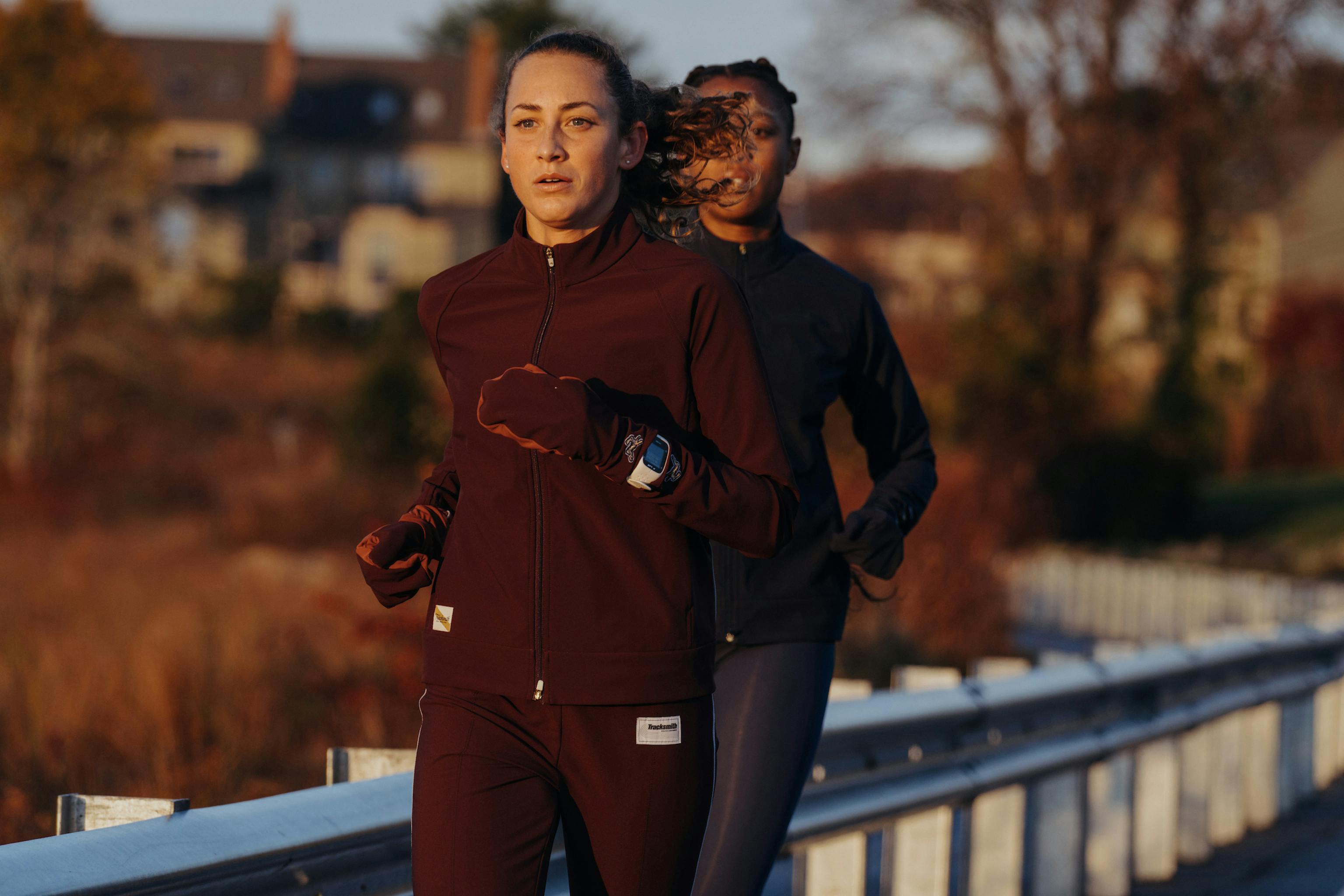 Nor'Easter Jacket
This jacket looks sleek but works incredibly hard to keep you warm. The Schoeller dryskin shell repels water and wind, while the bonded Merino wool liner insulates without adding bulk. Reflective details add visibility in tough conditions.
Best Running Use Case
A wet or windy run at or below freezing
Leg Up
While layering may be important on top, on the bottom we reach for one piece that can provide warmth, without hindering our freedom of movement. From tights to pants, our bottoms are listed from lightest to heaviest.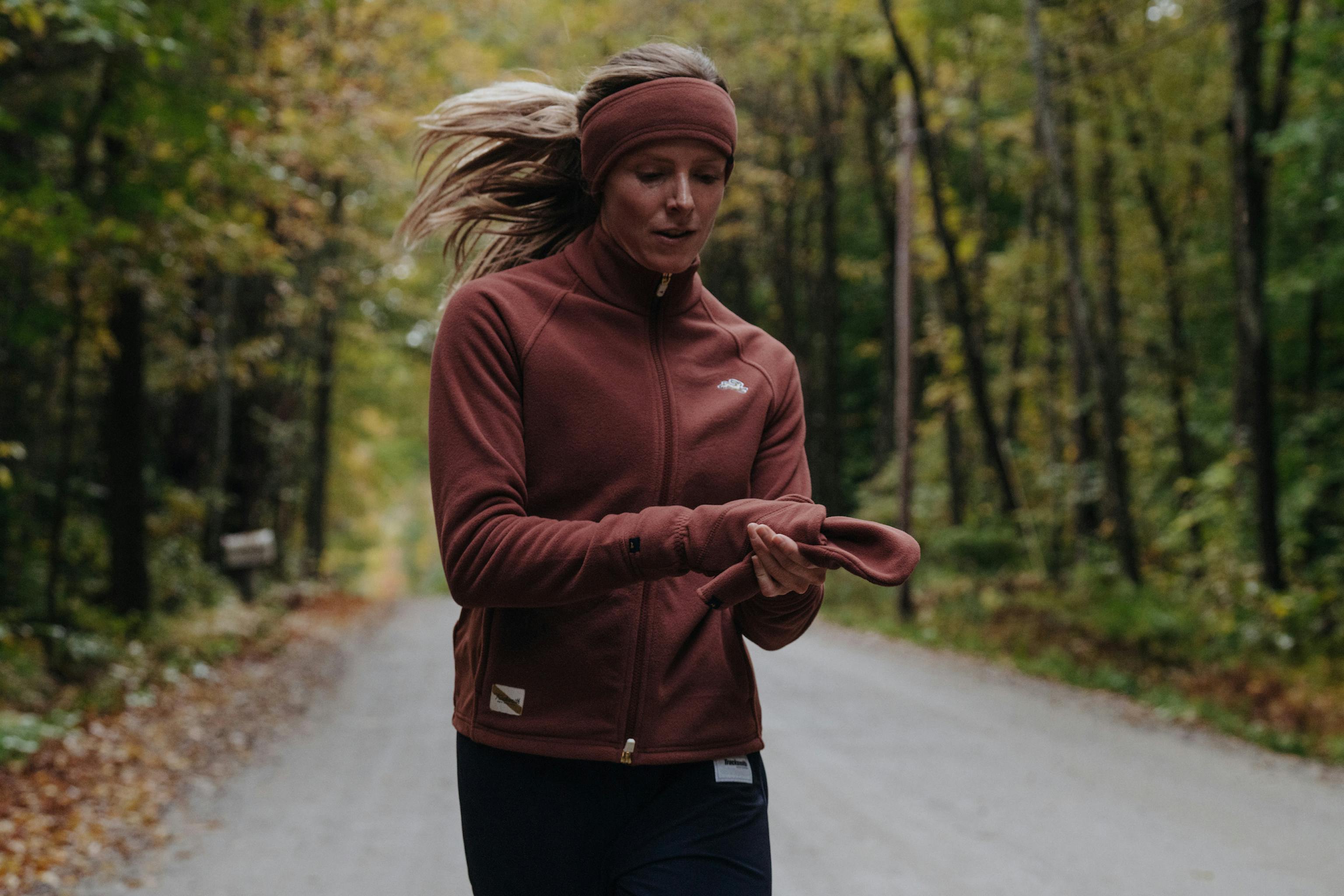 Small Essentials
Runners know not to overlook the finer details, especially in wintertime, when the only thing that separates a great run from a terrible one is forgetting a pair of gloves. From Merino neck warmers and fleece mittens to beanies and arm sleeves, we've got a host of so-called "little things" that make all the difference over the long run.
Still Have Questions?
We're here to help. Available Monday through Friday 9 AM to 5 PM EST we provide highly personalized customer service to answer any questions you may have. You can write to us at support@tracksmith.com, call us at (781) 235-0027, or chat with us using that button hovering at the bottom of your screen.