Zoom In
TRACKSMITH X DAVID PERRY
Eliot Earrings
We worked with runner and jeweler David Perry on these limited-edition Eliot Hare earrings.

This product is currently sold out. Enter your email to be notified when we have more David Perry Jewelry available.
Free Returns & Exchanges
Built for Your Best
Jewelry has always been used to mark significant moments in life. Together with runner and jeweler David Perry, we set out to craft unique pieces that could commemorate a running milestone – a PR, accomplished goal, or just a celebration of movement. Much like a medal signifies an achievement at the end of a race, so should these pieces – either as a gift for yourself or others.
Materials
14K Yellow Gold
Solid Sterling Silver
Care
This jewelry is made ready for the run. It's meant to be sweated in, and enjoyed over the many miles ahead.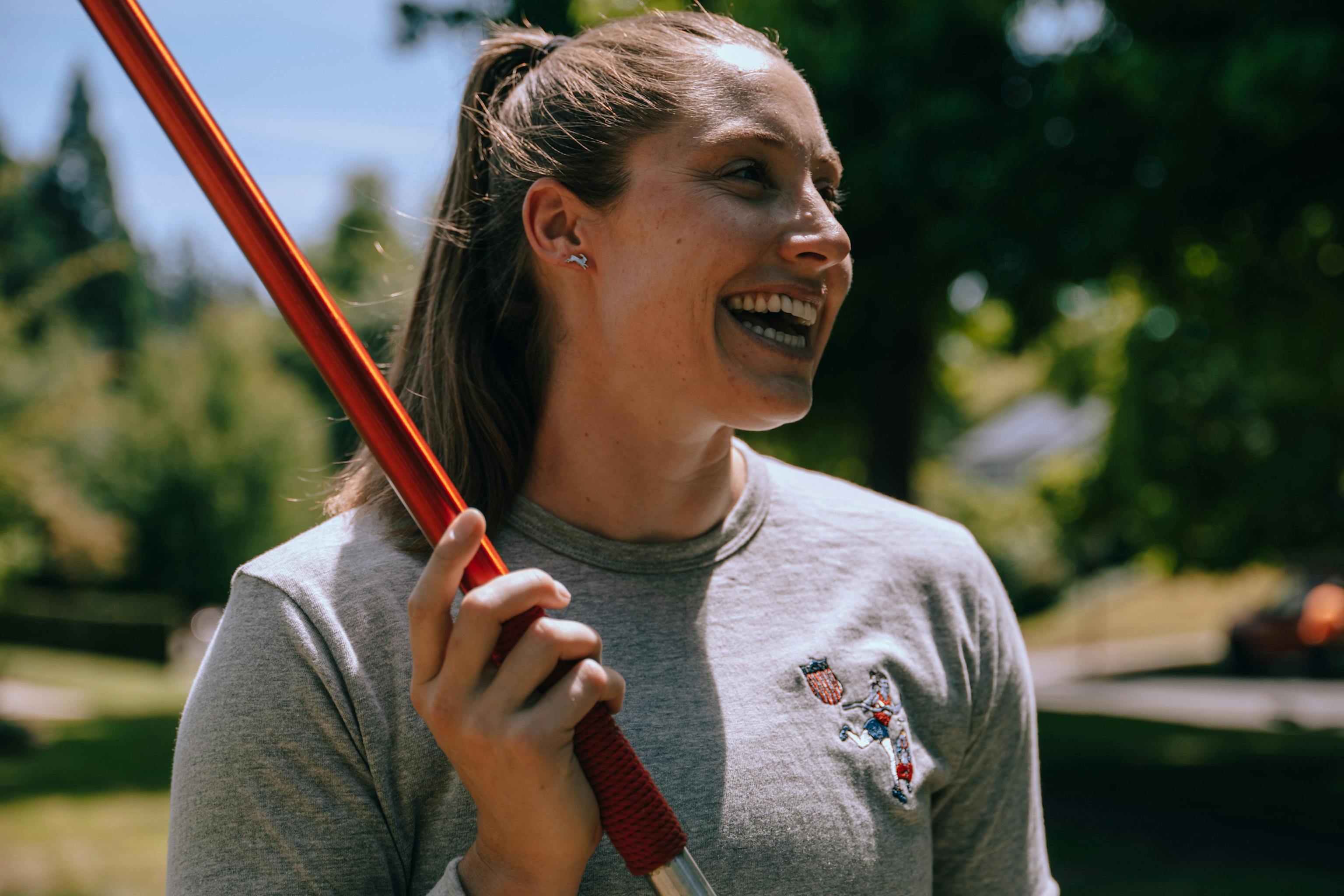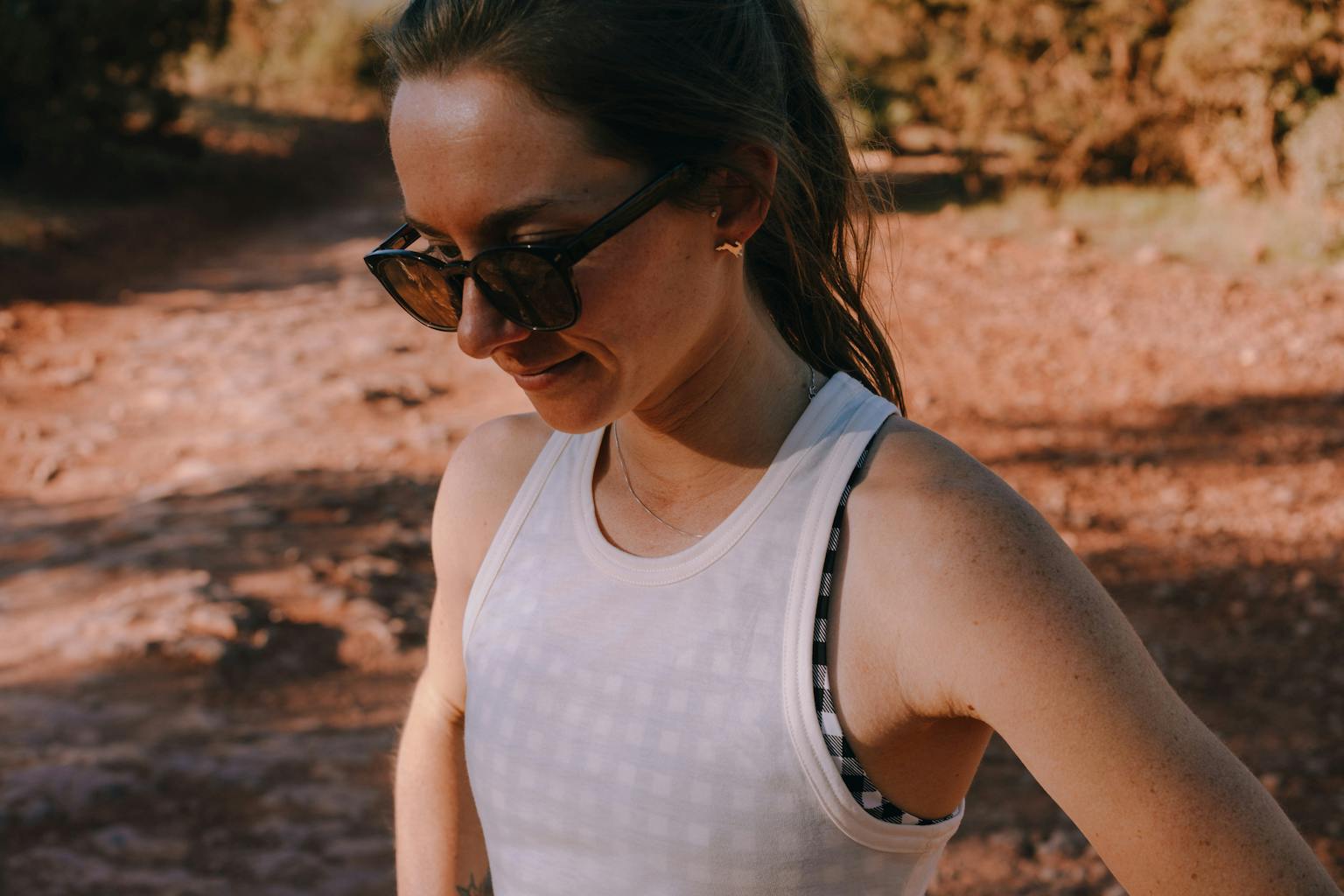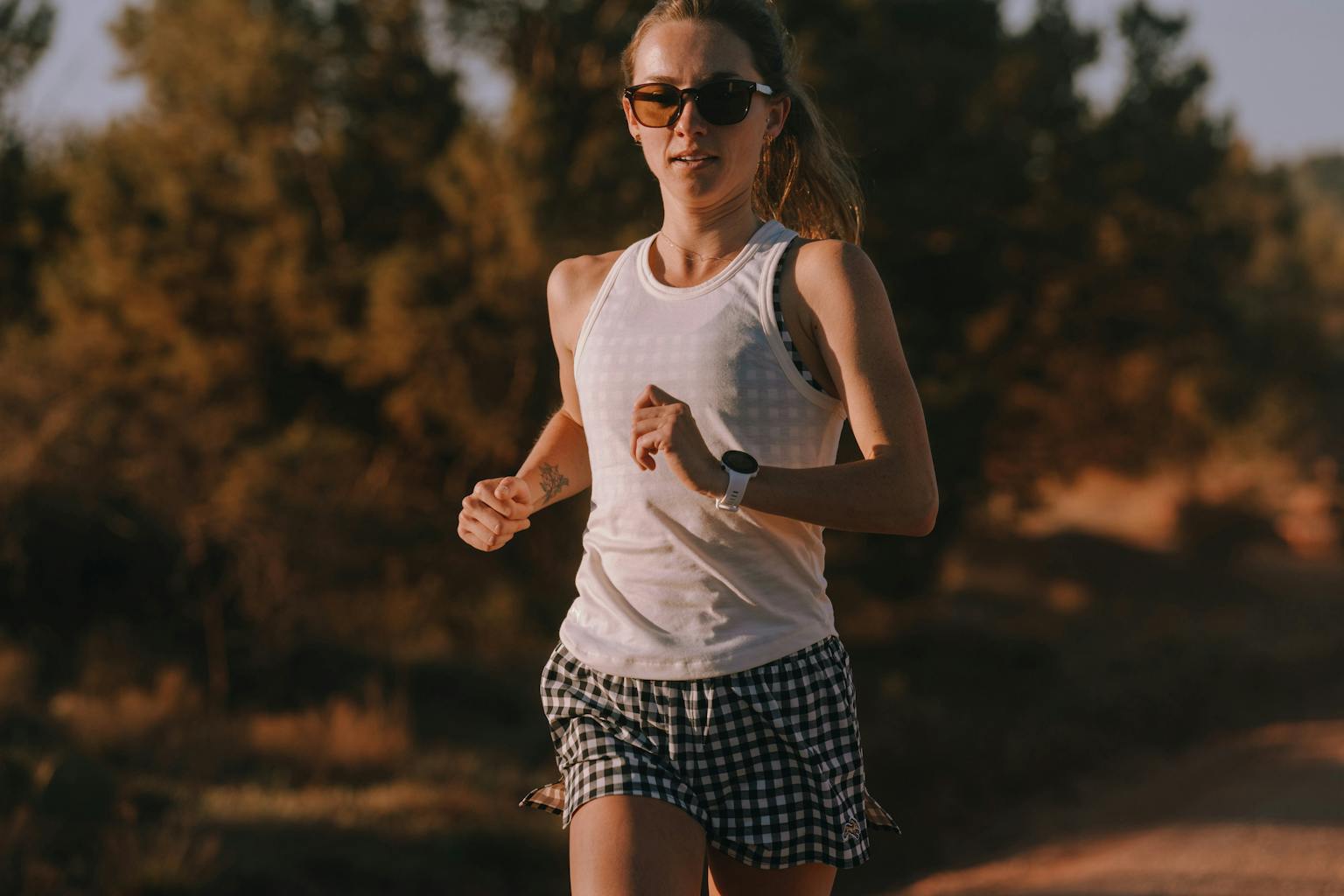 Designed for Distance
Handmade in Los Angeles from solid sterling silver and 14-carat yellow gold, these stud earrings are designed by a runner for the runner. Built with a post and butterfly nut closure, they fit securely in pierced ears and are meant to be sweated in and enjoyed over many miles.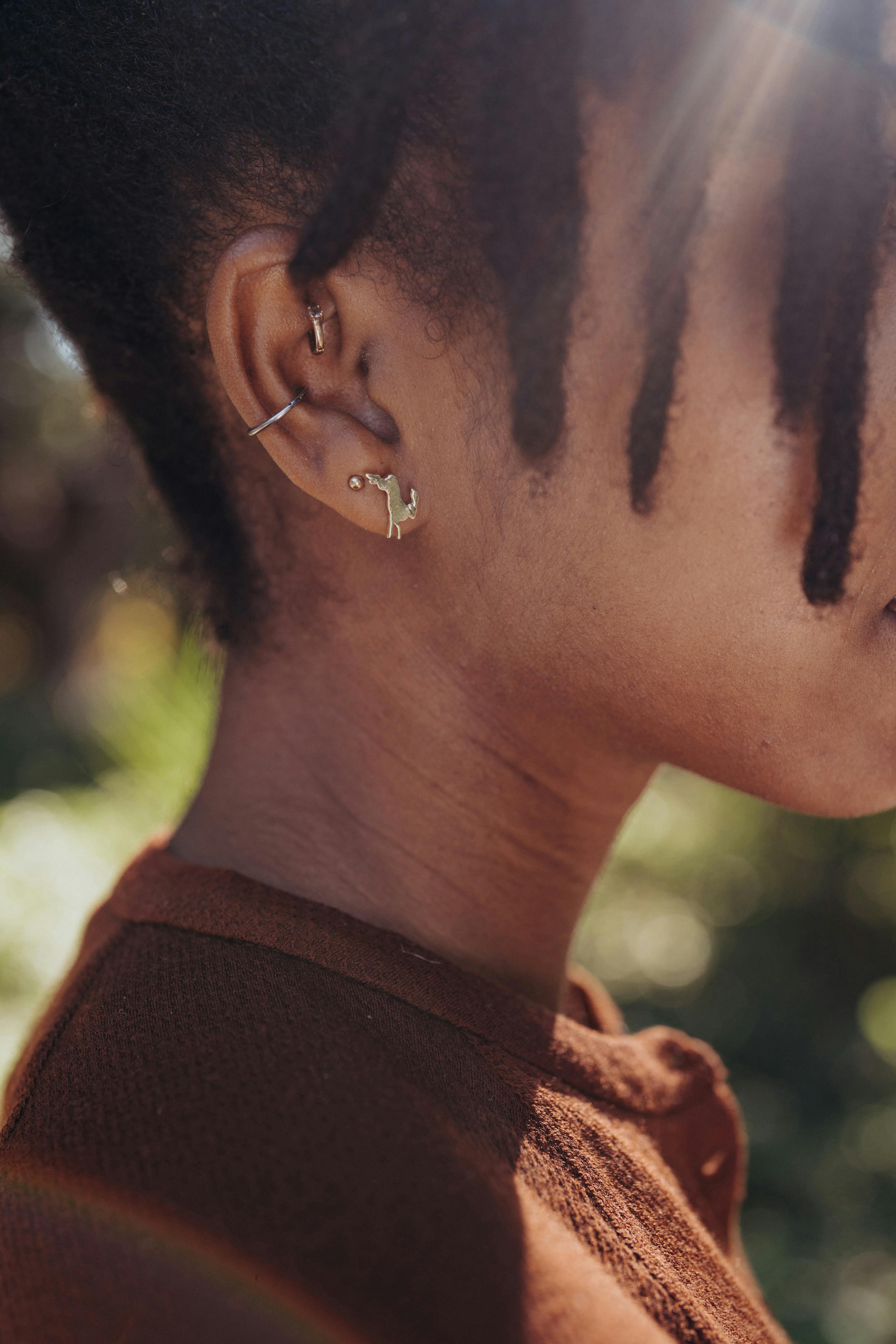 Meet David Perry
David Perry is a Colorado-born elite runner who started his brand from the concept of commemoration: after training hard for a marathon he would reward himself with a new gold chain as an emblem of achievement. The Perry brand exists as an investment for you or for a loved one: as a symbol of love and devotion to the path ahead.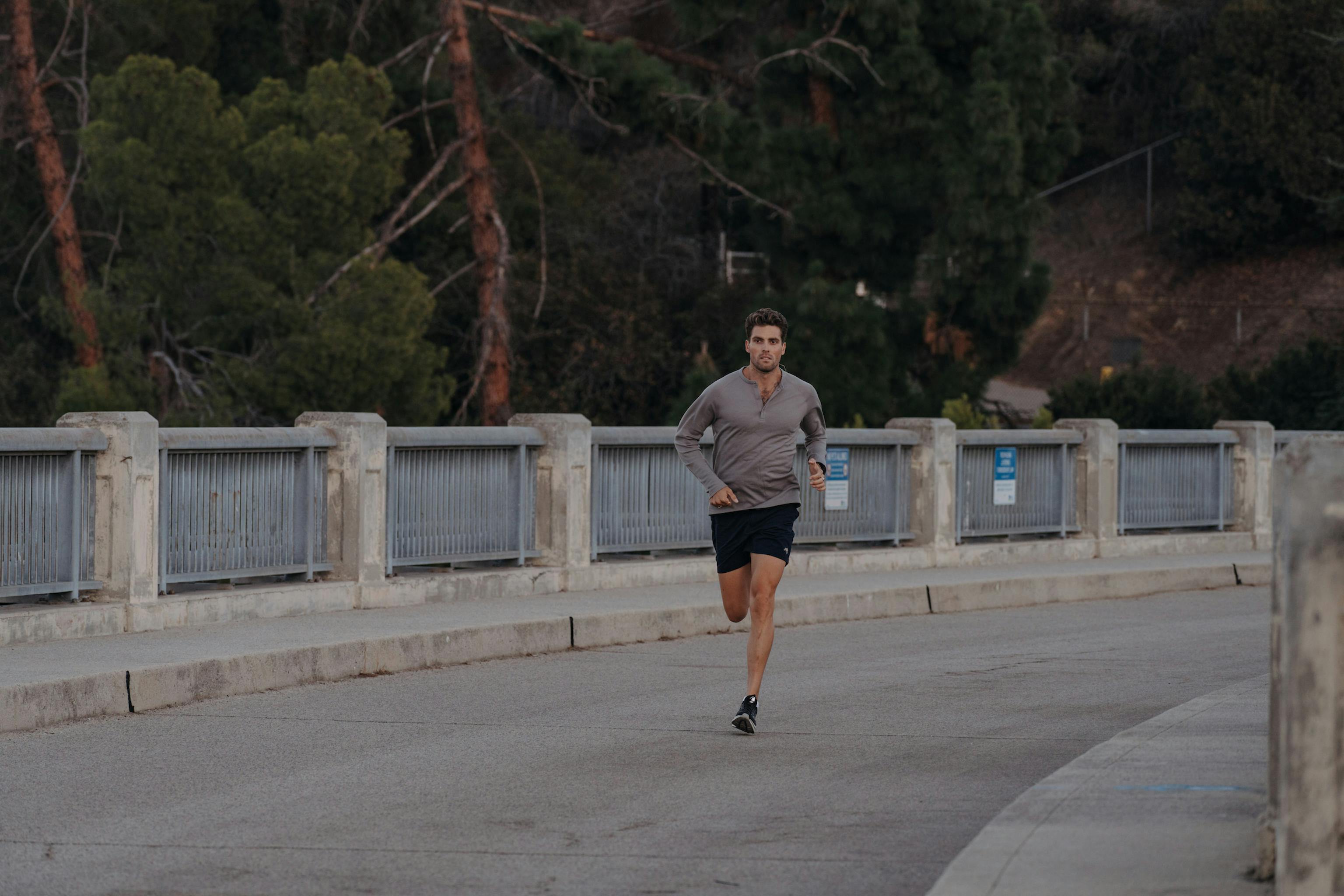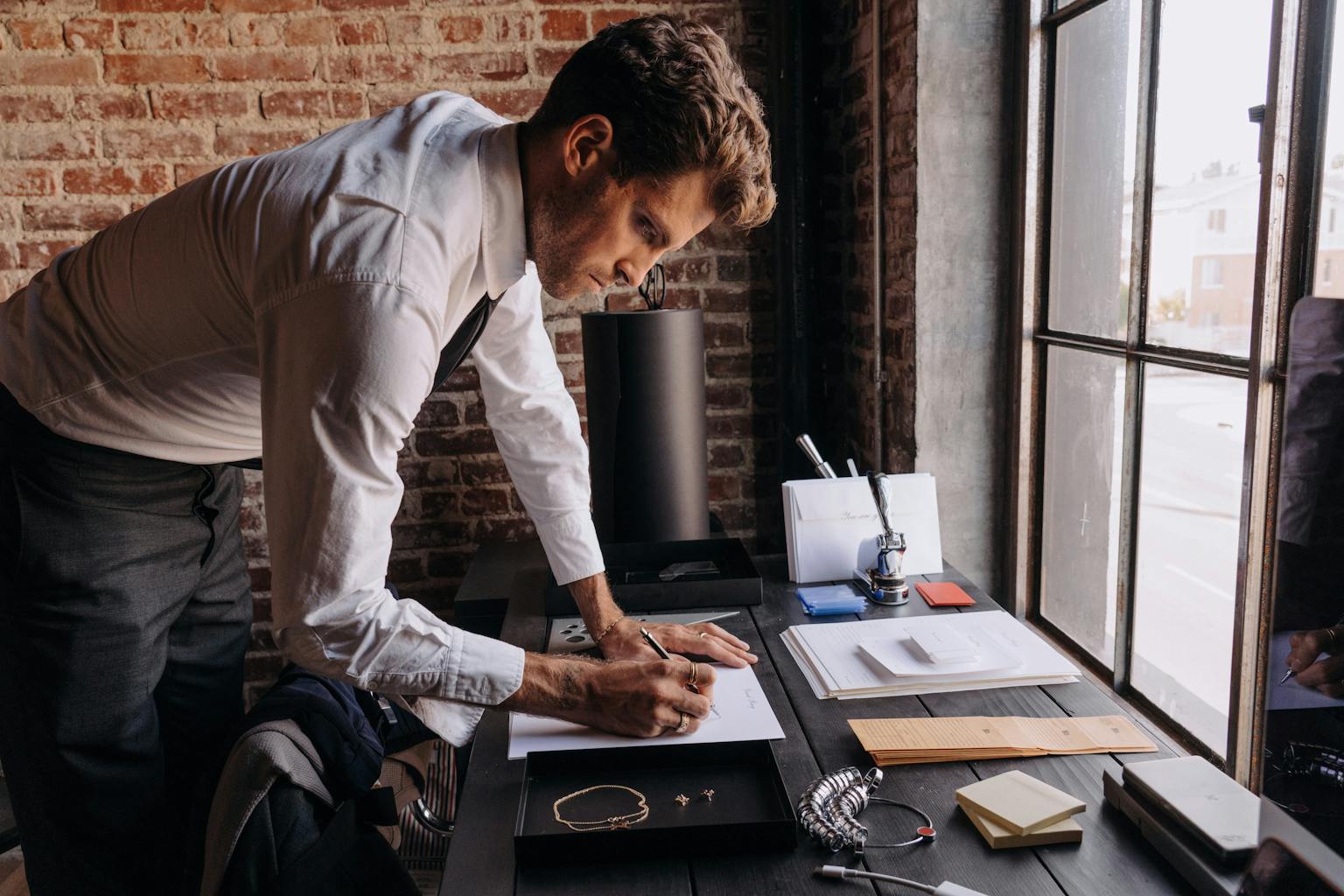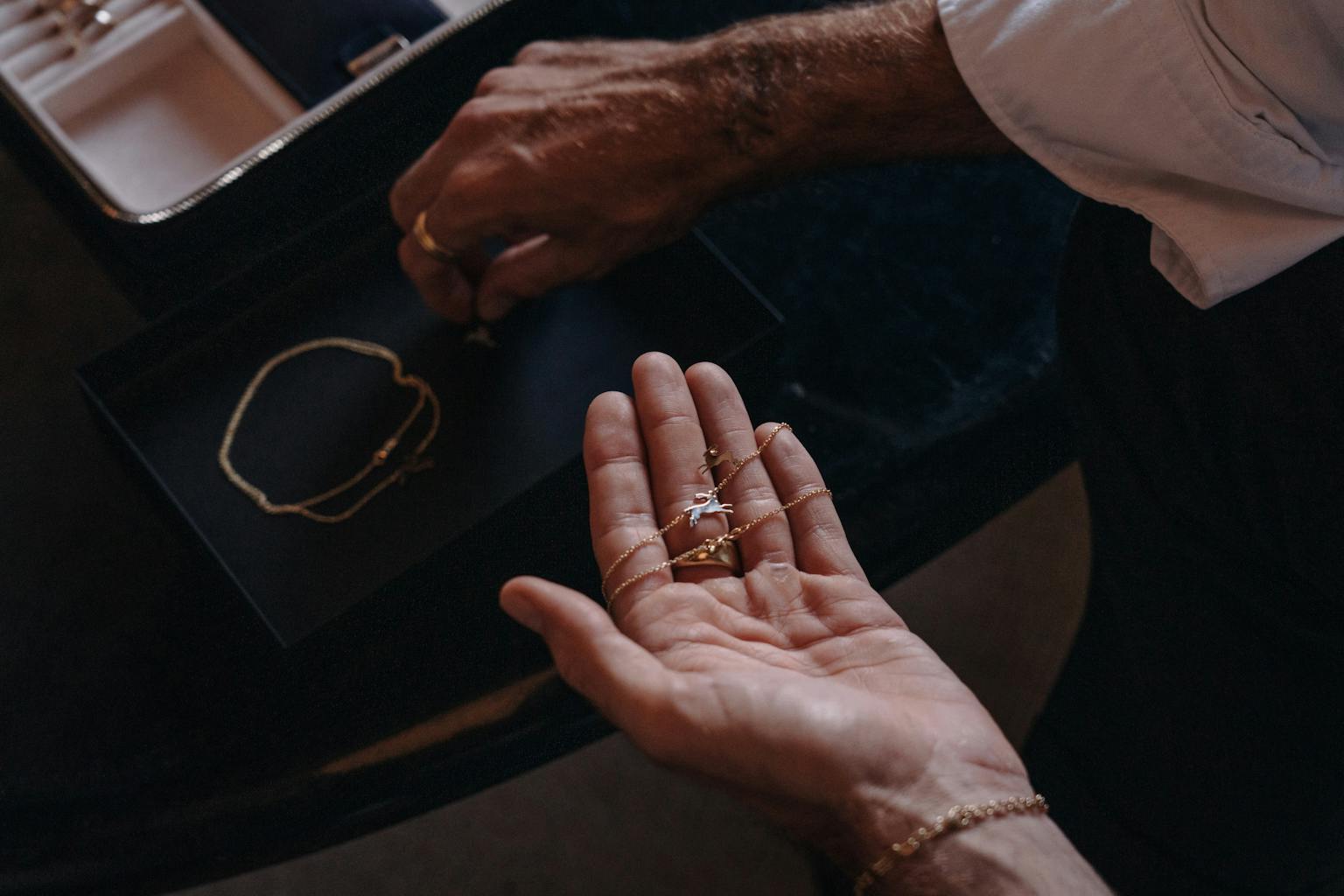 Eliot the Hare
The hare is an animal that relies upon its speed. Not as a predator, but as a survivor. The hare is a runner's runner – the timeless object of the chase. In folklore and mythology the hare is often portrayed as the trickster: quick-witted, outsmarting his opponents at every opportunity. When we started Tracksmith, we commissioned British illustrator Gary Chalk to create the original hand-drawn illustration of our hare. We affectionately named him, "Eliot," as a tribute to the legendary Eliot Lounge in Boston.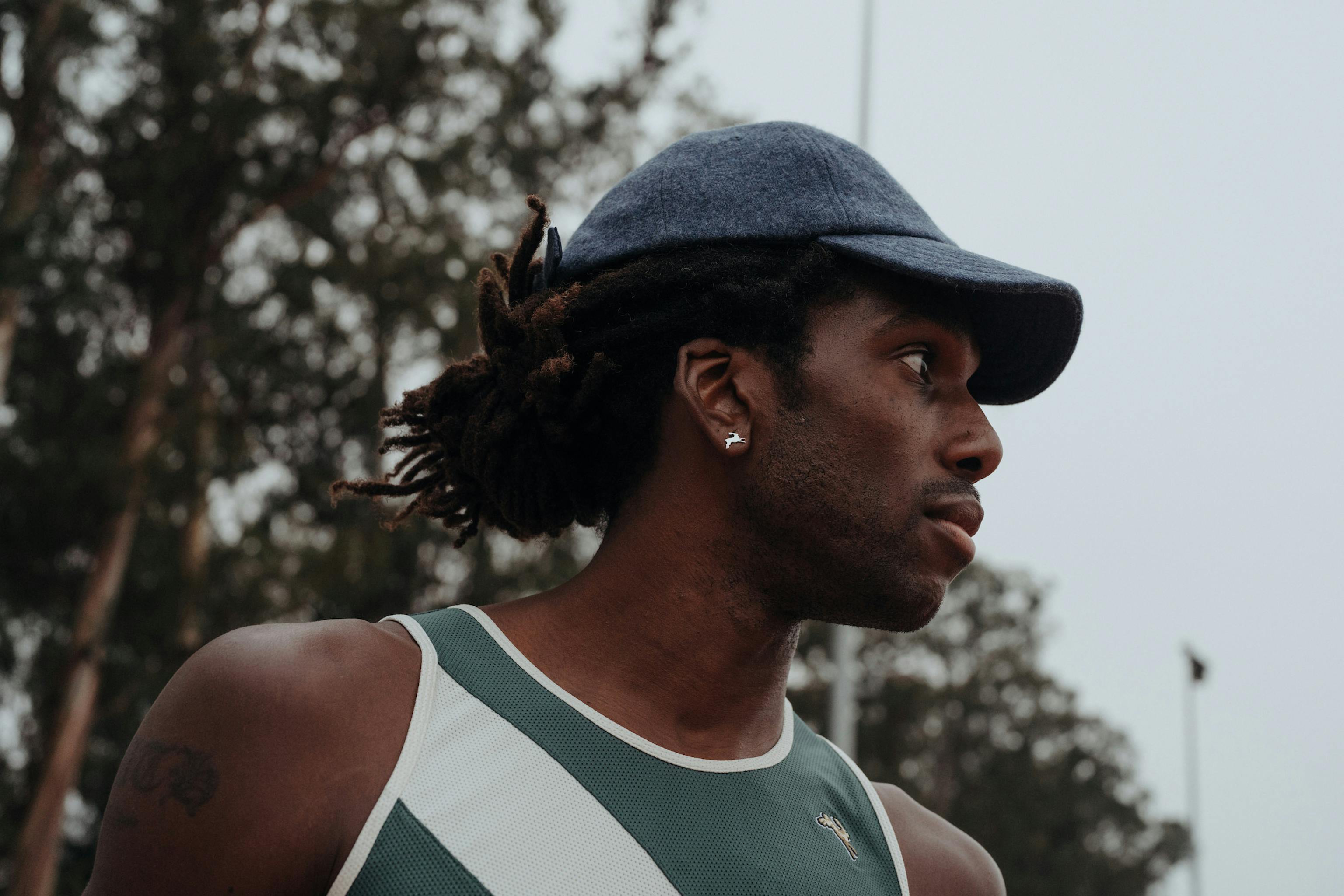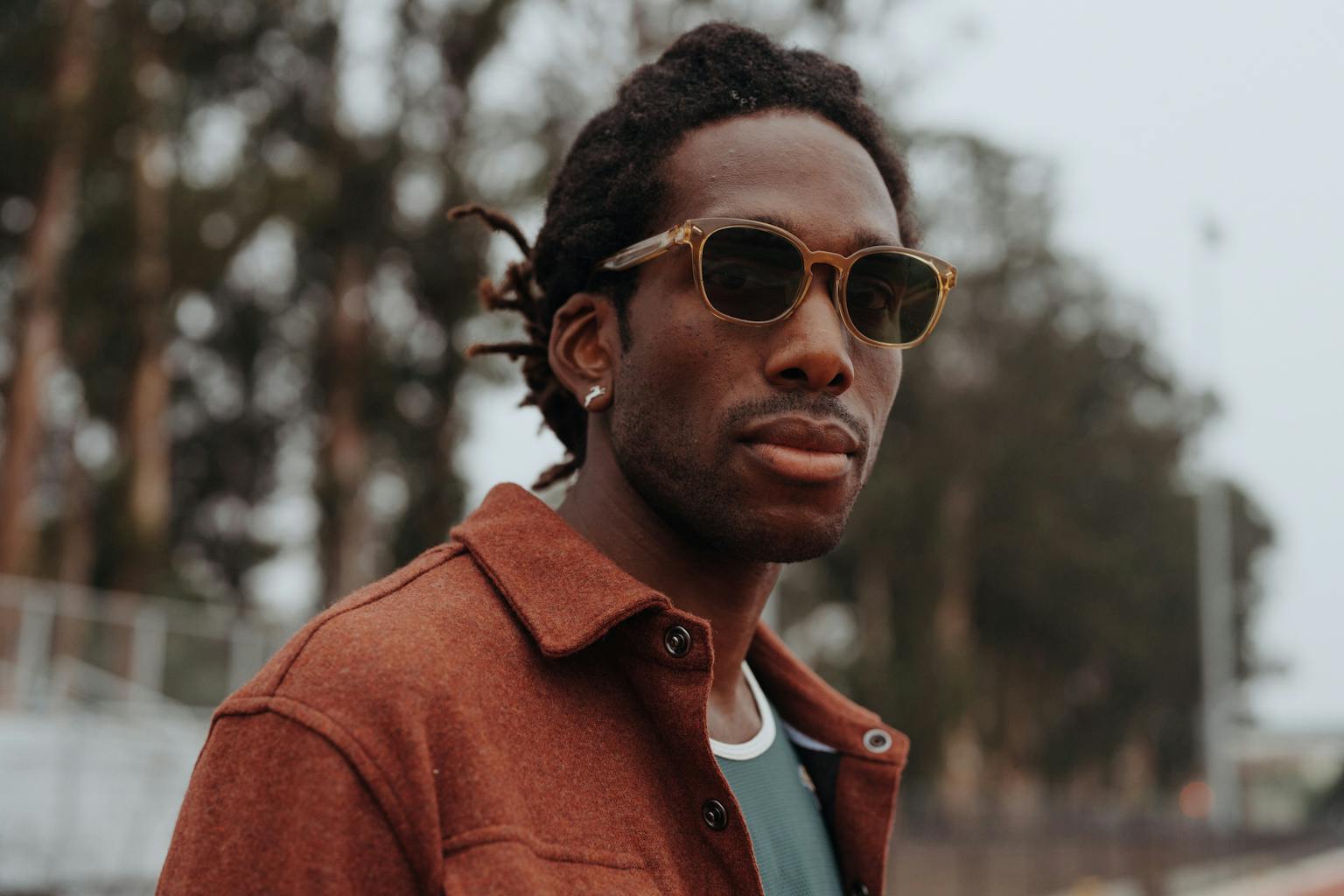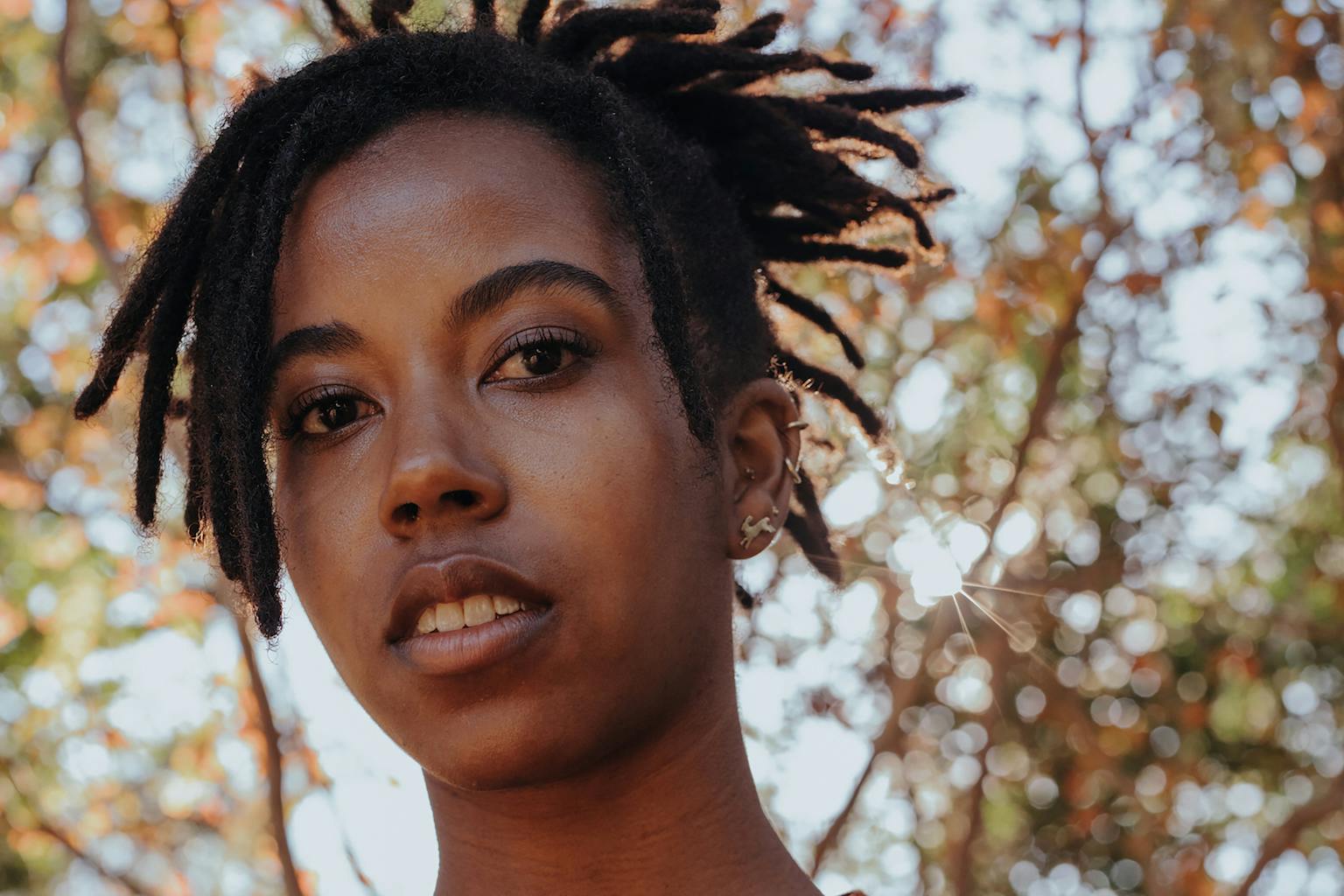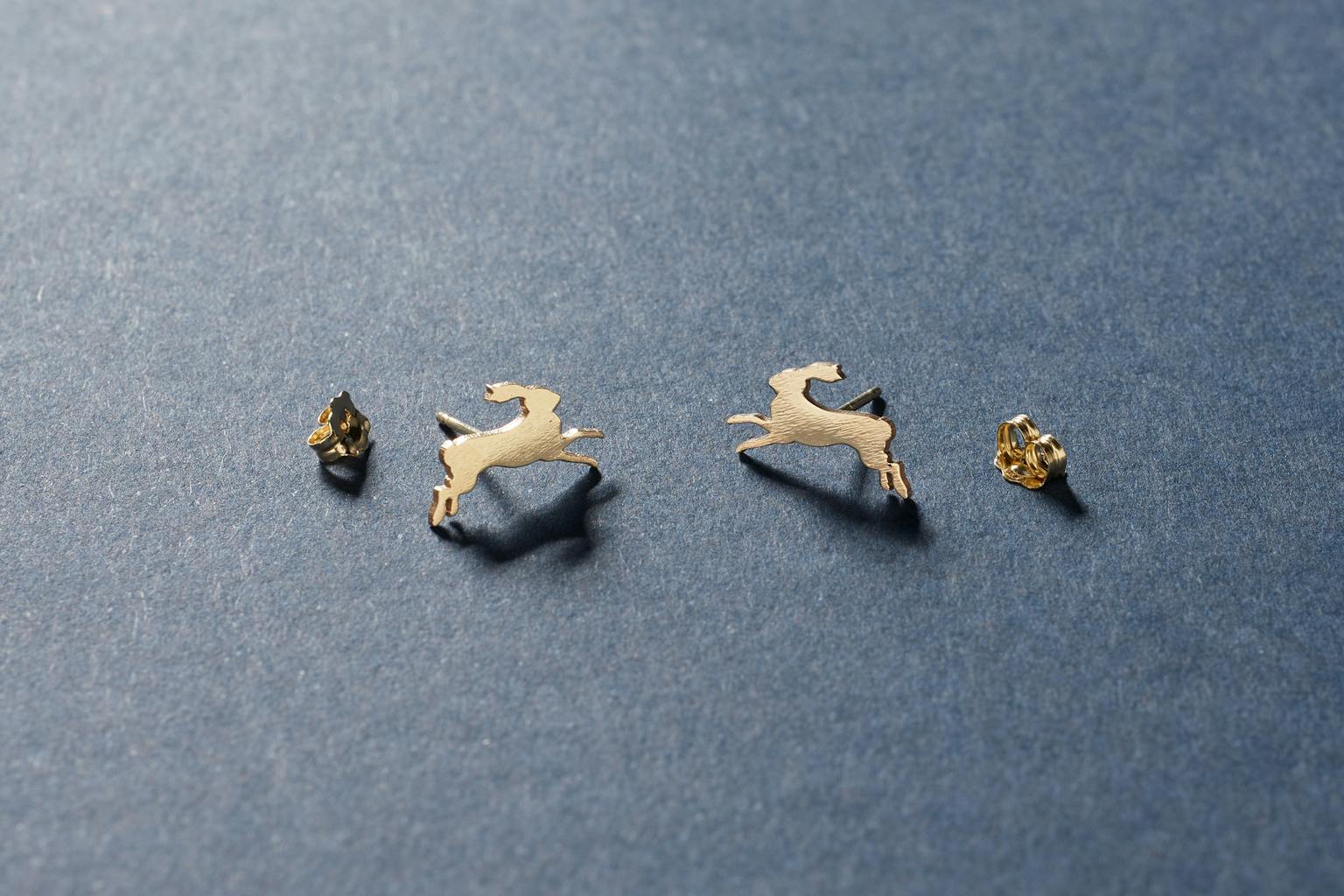 Earrings in Gold
Stud Earrings
14K Yellow Gold
Handmade in Los Angeles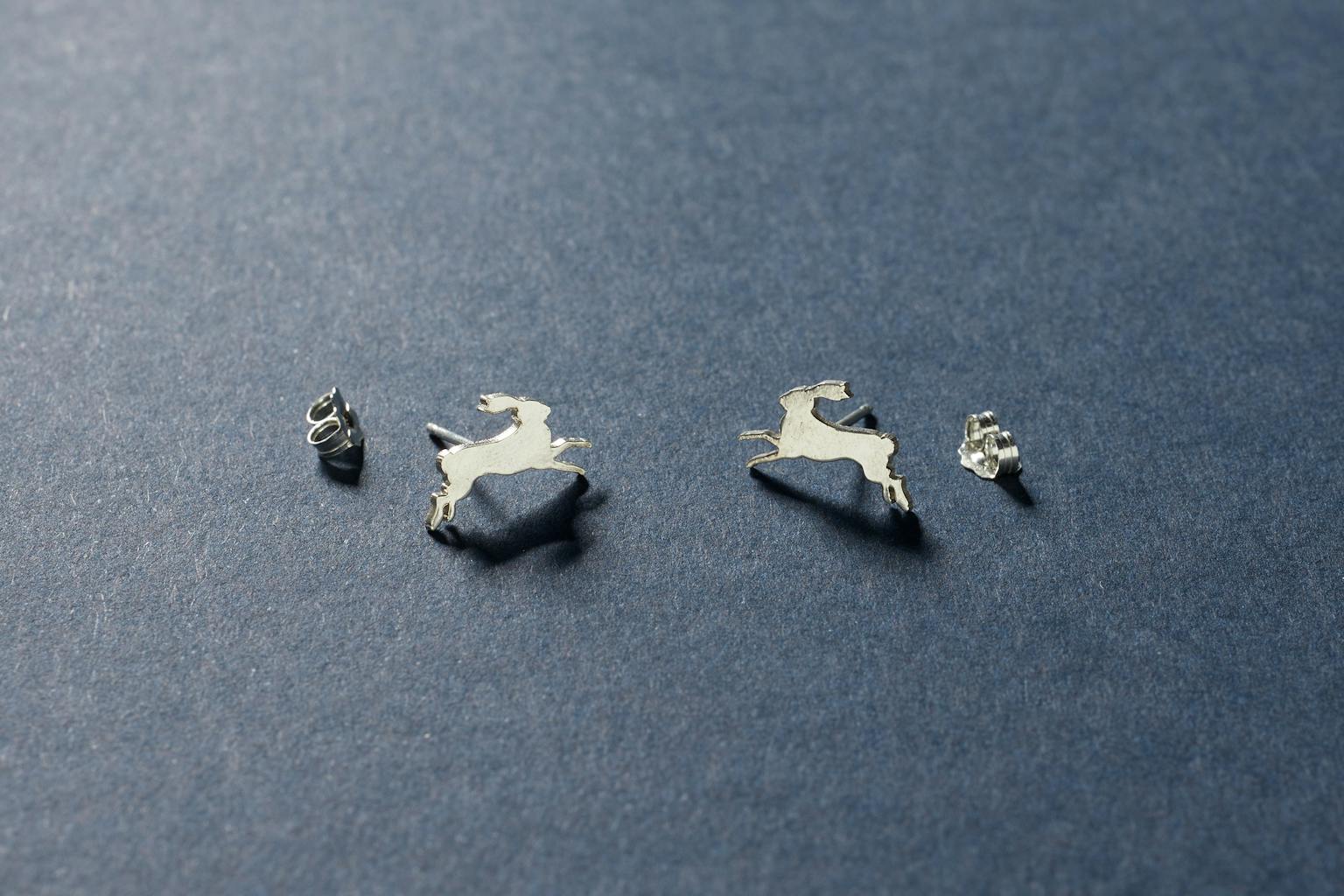 Earrings in Silver
Stud Earrings
Sterling Silver
Handmade in Los Angeles