Girls Gotta Run
Words by Brianna Maroney
Photos by Jason Suarez, Adam Corbett and Collin Hughes
At only 12-years old, Ethiopian girls like Zabu approach a fork in the road. This is the age when girls are forced to face a life changing decision – marriage or education? The road to marriage is heavily trafficked, while the path towards education is unpaved and uncertain.
The Girls Gotta Run Foundation (GGRF) meets young women like Zabu at this fork – a time when they are most vulnerable to dropping out of school. Girls Gotta Run's staff – coaches, counsellors, people who have been through the program – invest in these girls. Through running, financial and academic support, they show them that although education may be an unusual path in Ethiopia, it has the potential to lead to great opportunities. Zabu has seen many of her peers become mothers by the time they are 13, but with help and guidance from the Girls Gotta Run Foundation, Zabu felt empowered to choose education. "It's better to say it's possible and face it than to have the fear not to try," says Zabu.
Located in the villages of Soddo and Bekoji, GGRF's program was created by the community, for the community. Girls Gotta Run team members are frank about their programming. They don't have the time or the money to waste resources on efforts that don't produce returns. The team conducted on the ground research by working with community members and designed the program with them, based on their feedback.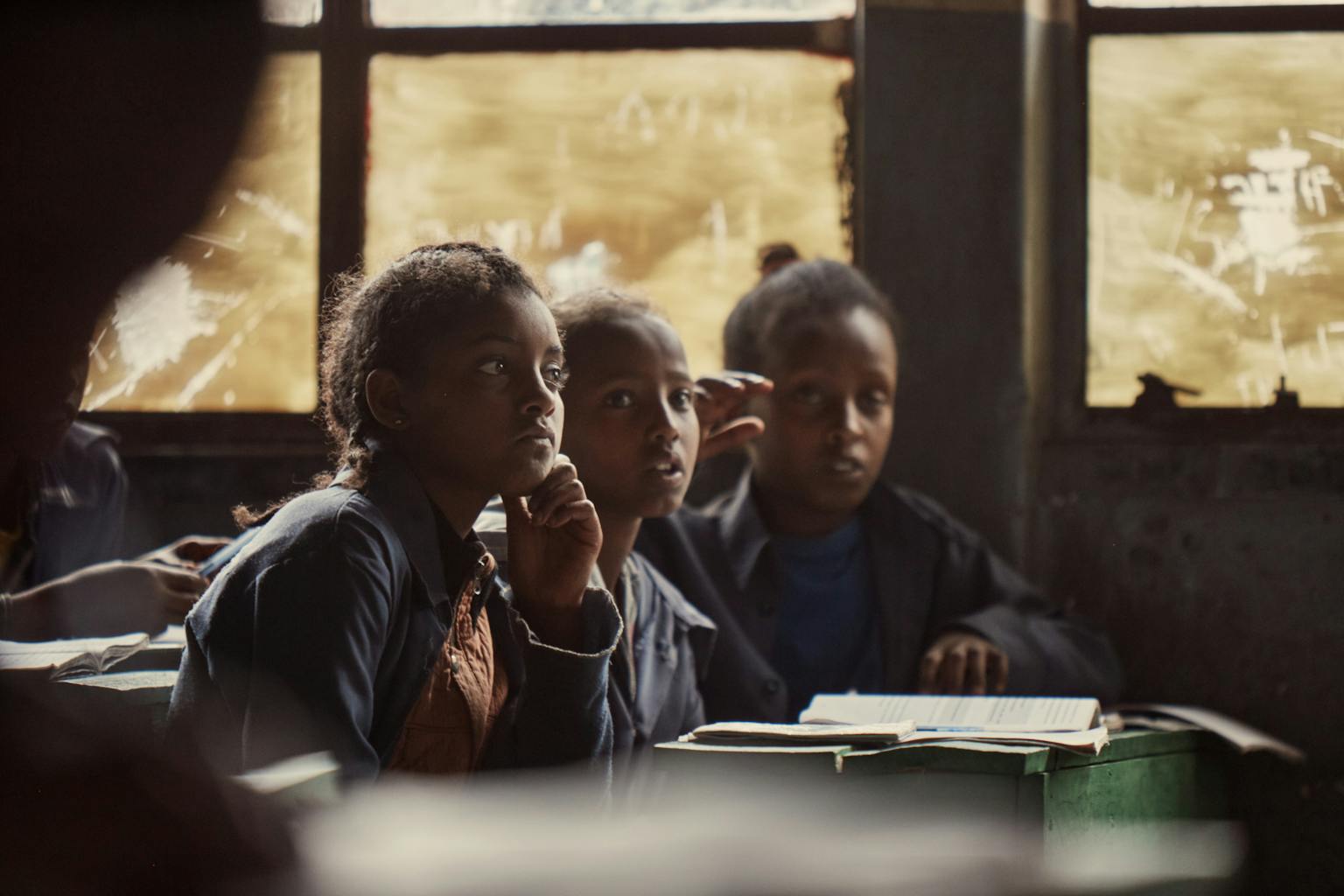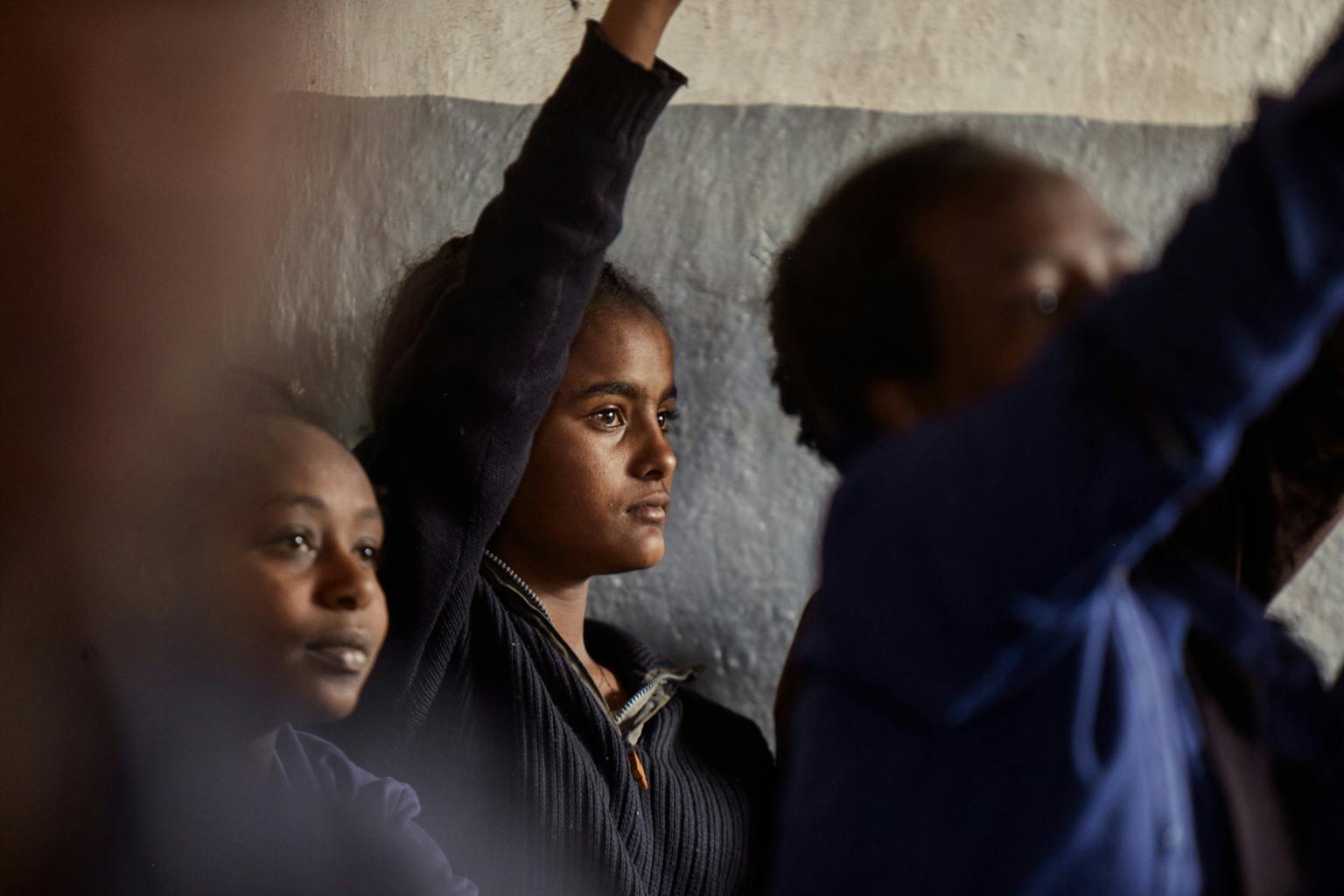 "We spent time listening to their needs and built the program in a responsible way, instead of just imposing and saying this is what works for kids in the US, so this must work for the girls in Ethiopia as well," interim Director of Development and Board Member Rosie Rodriguez describes. By listening to the community, the foundation was able to streamline their efforts to create the highest value return program possible. Rosie credits the curriculum's incredible success, to their continued commitment to understanding the girls, their mothers and the community as a whole.
Any running fan knows that Ethiopia breeds champions. Bekoji has a population of only 17,000 people, but has produced some of the greatest runners of all time, including two-time Olympic gold medallist Derartu Tulu and sisters Tirunesh and Genzebe Dibaba. Bekoji is not just home to standout athletes, but also one of the greatest running coaches of all time, Sentayehu Eshetu. Coach Sentayehu trained Tulu and both Dibaba sisters from a very young age, and continues to identify and nurture young talent in Bekoji. The majority of Girls Gotta Run's athletic programming was designed by Coach Sentayehu, which makes sense as these 15-year-olds can rip a 15-minute 5k at over 9000 feet elevation.
Coach Sentayehu developed the Girls Gotta Run curriculum using Ethiopia's natural landscapes and unique running history. Instead of doing their workouts on high-performance tracks, the girls perform fartleks whilst weaving through the forest, which although incredibly difficult, allows them to develop remarkable rhythm, balance and cadence. GGRF donor and Black Roses member, Jeggi Elinzano had the chance to participate in one of these fartleks which could only be described as "pretty devastating." But even he acknowledged that there is no shame in getting dropped when the only American that could keep up with the girls was Olympic bronze medalist, Molly Seidel.
All workouts are paced by feel, not a GPS watch yelling splits at them, helping girls to develop a deep awareness of their bodies. And because distance training has traditionally been used for military purposes in Ethiopia, drills are a significant part of every practice. However, unlike how most runners may have done A-skips at high school track practice, the girls perform their drills in perfect unison and with incredible focus. They use drills not only to warm up their bodies, but to refine their focus and unite with their team before the workout begins. Participating in a training program designed by one of the world's most successful coaches instils a sense of pride in the girls.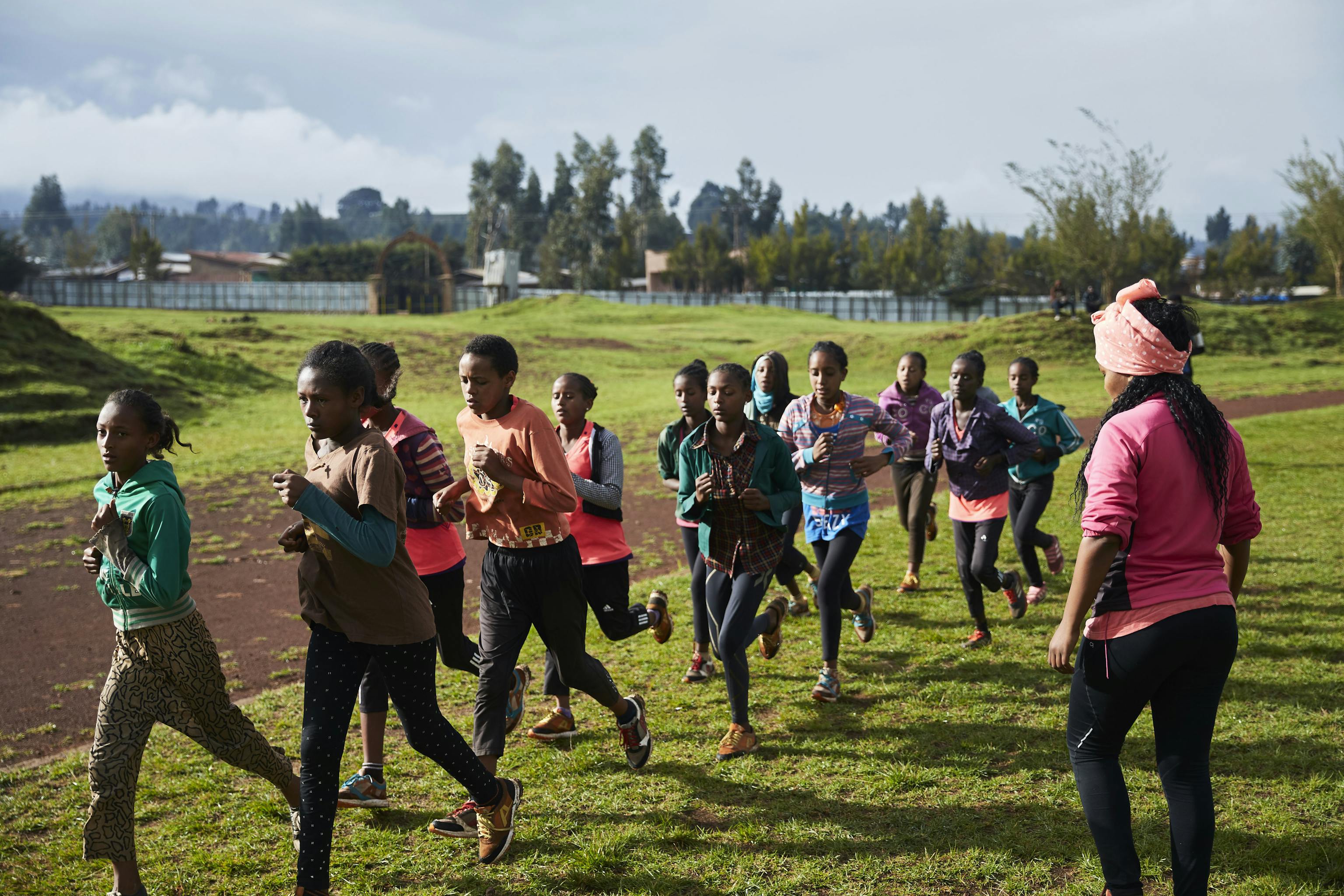 But ask any of the donors or staff involved with GGRF and they will tell you that the most amazing part about the program is not the athletic achievements it produces, but the impact that educating women has on the villages of Soddo and Bekoji. Yes, it all starts with running, but what makes Girls Gotta Run stand out amongst programs using sport as a catalyst for change is its holistic and sustainable approach. Girls Gotta Run meets these young women where they are. Instead of removing them from their villages and placing them in "better" or "easier" circumstances, the coaches and staff provide the tools necessary for them to thrive in their own community – and empowered women build empowered communities. From weekly life skills sessions, to entrepreneurship and personal finance classes that they attend with their mothers, the girls learn how to thrive in whatever circumstances are thrown their way. "For me that's the definition of sustainability. You're providing opportunities that do not just empower the girl, but the whole community," GGRF donor, Asmeret Berhe-Lumax, explains. "You can have a program that just focuses on the girl. But when you take that girl away from her family, who is going to go to the marketplace and gather water?"
Encouraging young girls to move their bodies in any capacity is going to be beneficial, but as we all know, running is special. Not only because running teaches us discipline and how to find value in discomfort, but because it makes us feel empowered, alive and in control of our own lives. Convincing a group of 12-year-olds that prolonged aerobic effort is fun may not seem like an easy feat, but each girl in Soddo and Bekoji shows up to practice with a smile on her face, eager to push her teammates and herself. The rich running culture of Ethiopia provides a unique opportunity for Girls Gotta Run. As board member, Rosie Rodriguez, describes "there are a lot of female running idols who the girls look up to in Ethiopia. I think seeing them look so strong on an international stage and having running be a national point of pride shows the girls that there is strength in running."
"When they showed our country's flag on the world's stage, when their name was called worldwide, I felt proud", GGRF athletic scholar, Desta, said when asked about Ethiopia's track and field performance at the 2020 Olympic games.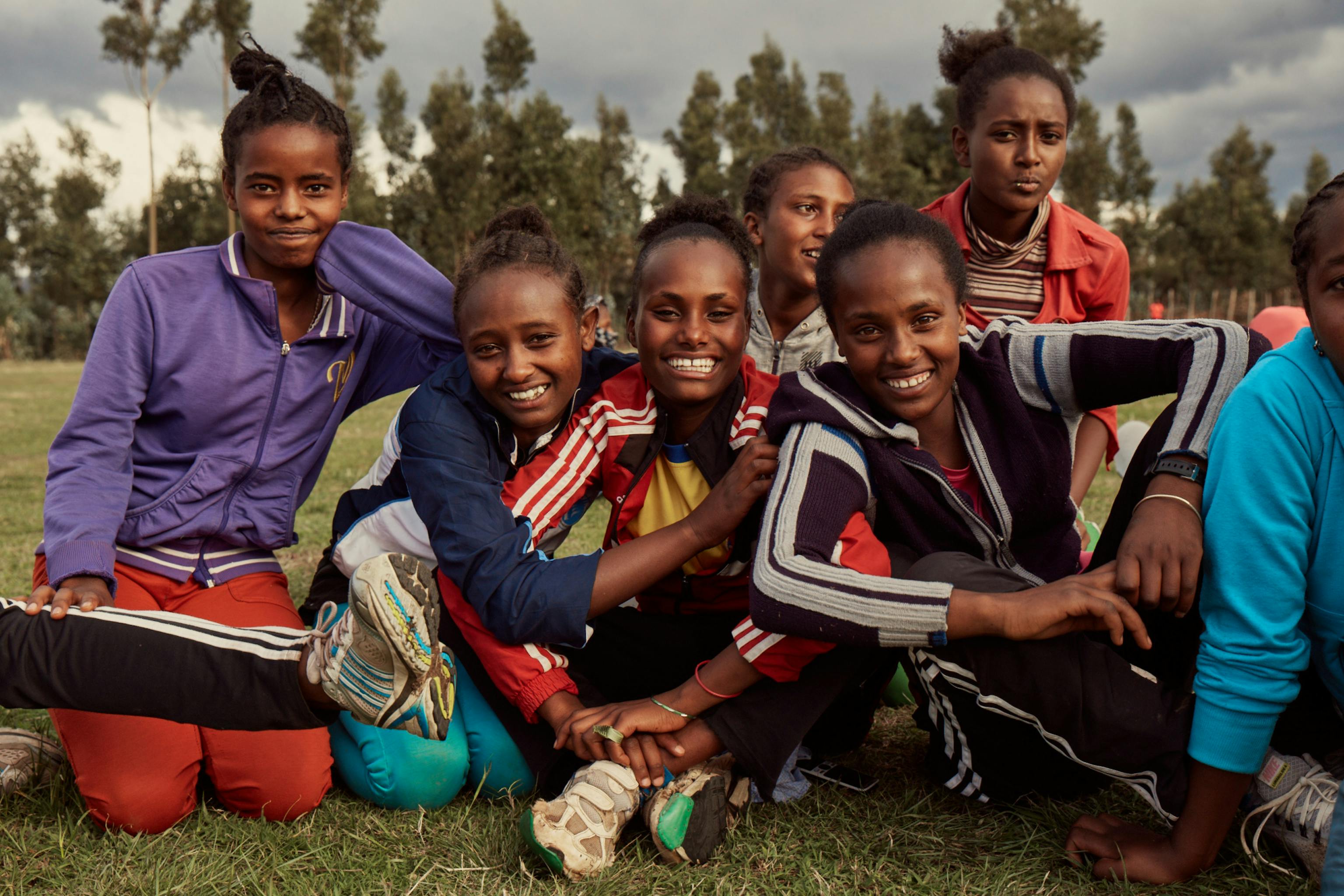 During normal times, the Girls Gotta Run Foundation provides opportunities for US runners to travel to Ethiopia to work and train amongst the teams in Bekoji and Soddo. However, in an effort to keep these communities safe, the team is not conducting volunteer trips, but asks that anyone who would like to support the program does so through fiscal contributions. It only takes $85 a month to sponsor a girl and her mother in the program. That money provides her with a full scholarship to secondary school, practice, life skills classes, training gear, entrance and transportation fees to races, and entrepreneurship and savings courses that she will attend with her mother. What is even more remarkable is the ripple effect $85 will have on that girl's village, and the rest of her life. Each girl graduates with the tools and confidence needed to thrive in whatever direction she chooses to pursue – and improve her community in the process.
Education may be the road less traveled in Ethiopia, but with the help of the Girls Gotta Run foundation, these young women are charging down this path with confidence, clocking plenty of miles in the process.
---
Learn more about Girls Gotta Run and donate at https://www.girlsgottarun.org/
In 2016 Joel Wolpert and Knox Robinson visited GGRF in Ethiopia to create a documentary for VSCO. The result can be viewed on Vimeo.