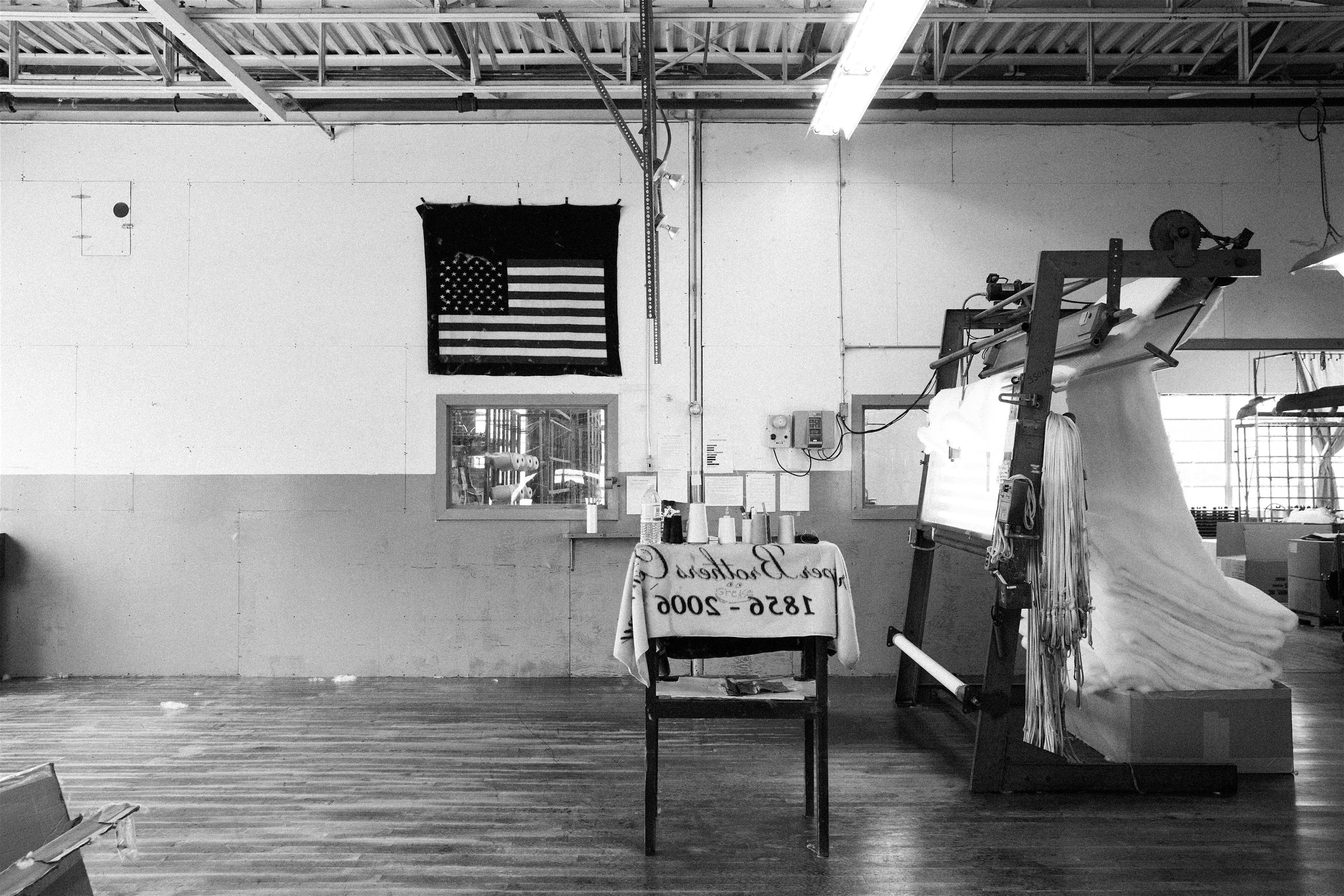 VARSITY COTTON
The Story of the Grayboy
Grayboys get better with age, so when we decided to start creating our own, we took a pair of well used vintage tees to Draper Knitting in Canton, Massachusetts and asked them to help us recreate the feel of these shirts. With Draper's headquarters just an hour from our original Wellesley HQ, we were able to work quickly and productively on a series of prototypes to get the exact weight and feel we wanted. The result is the Grayboy you can buy today. Heavy (but not too heavy) American milled cotton, proudly manufactured in New England to our design –like the best denim, they wear in, not out. See our Men's and Women's Grayboys.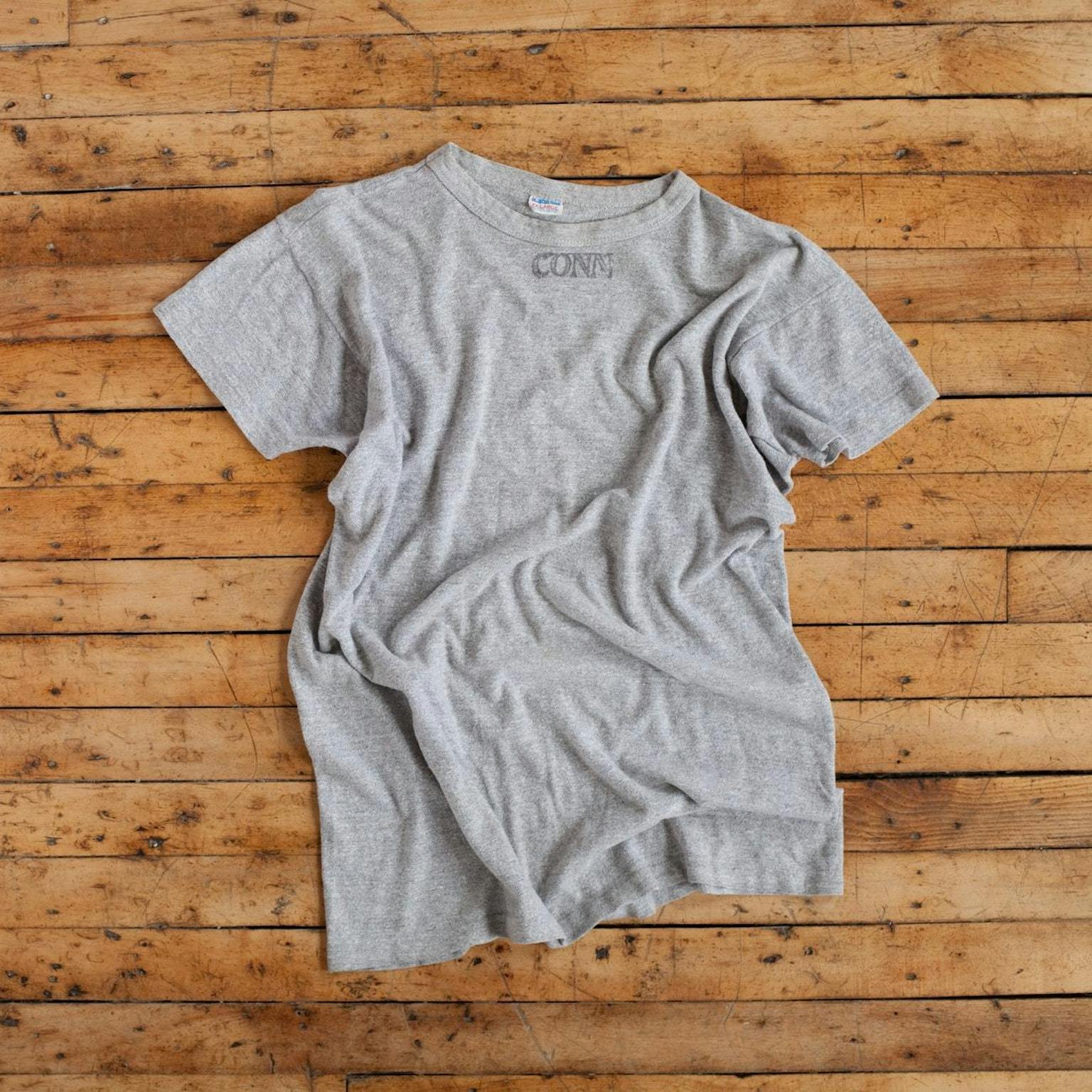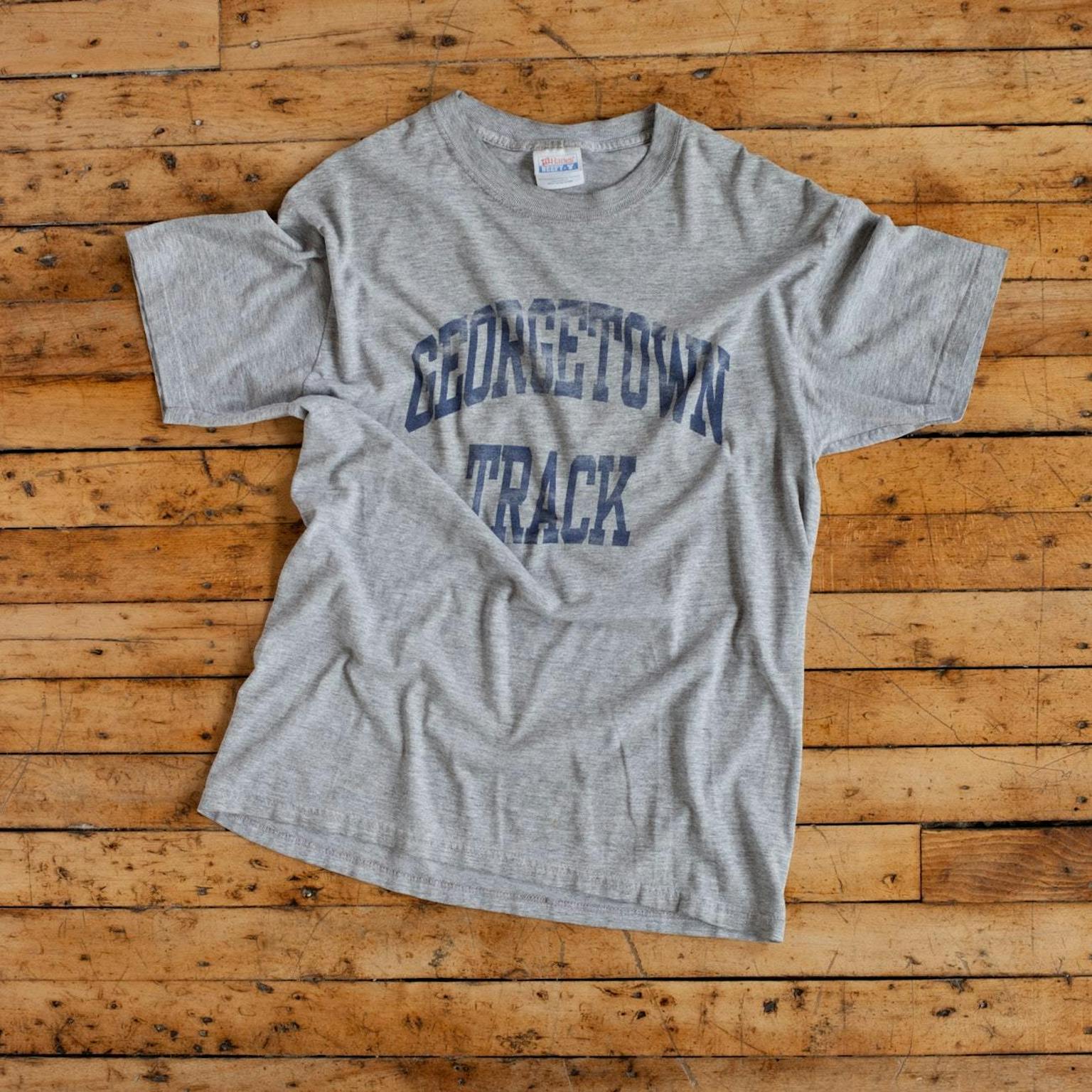 T-Shirt, A History
T-shirts first escaped the underwear drawer to be worn as leisurewear in the late 1930s. Printed tees initially gained notoriety when Life magazine featured 23 year-old Corporal Alexander Le Gerda of the 853rd Ordnance Company on the cover of its July 13, 1942 issue. He was pictured wearing a military issue Air Corps Gunnery School t-shirt, and overnight, the humble gray boy became a staple of every young man's sporting and leisure wardrobe. Brands like Champion and Russell Athletic came to dominate the market thanks to cheap, domestically produced cotton and the ability to respond quickly to trends. T-shirts quickly moved from being rebellious to become the standardized uniform of youth and a way for students to show their allegiance to their college and their team. And for those lucky enough to be on the team, they were an essential training garment – to this day cotton is an effective material for temperature management (while you're working out at least) and it feels good against your skin.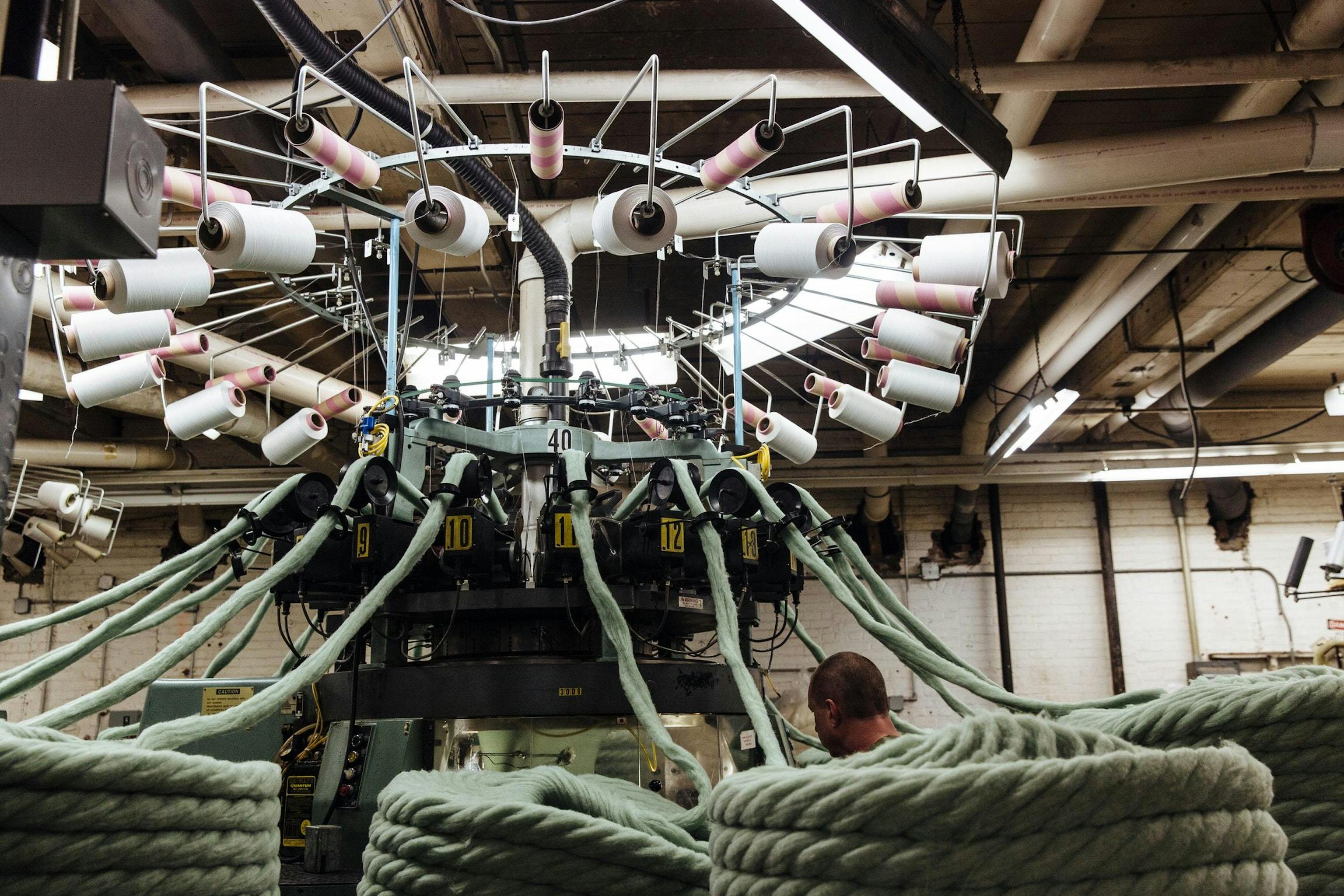 DRAPER KNITTING
Draper Knitting has been operating in our backyard of Canton, Massachusetts since 1856. Now into its sixth generation, this family run firm is dedicated to both the heritage of their process and the future of American manufacturing. To this day, Draper mills reverberate with the clatter of old and new machinery – traditional methods bumping comfortably alongside creative textile innovation. You can watch a video of how they work on youtube.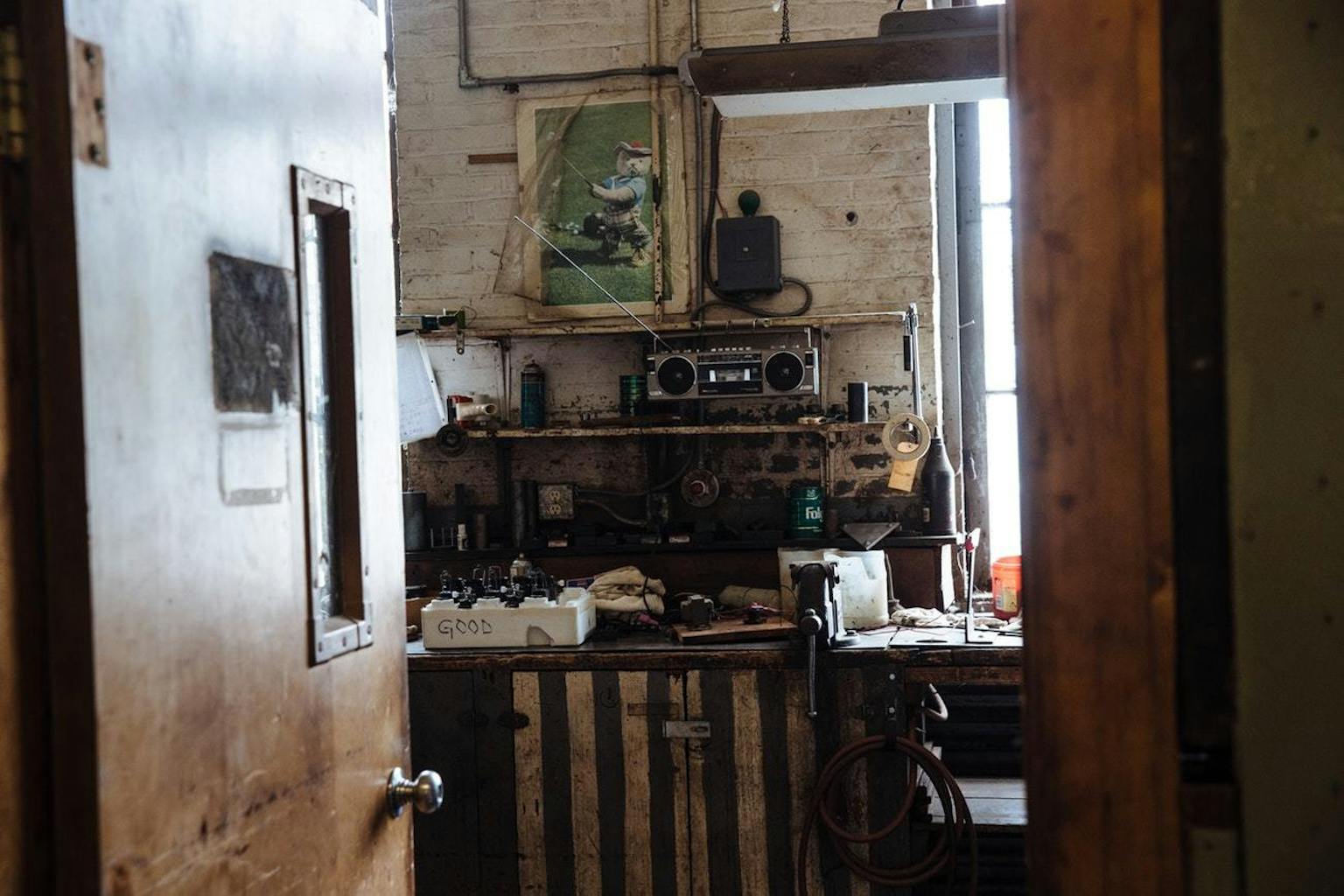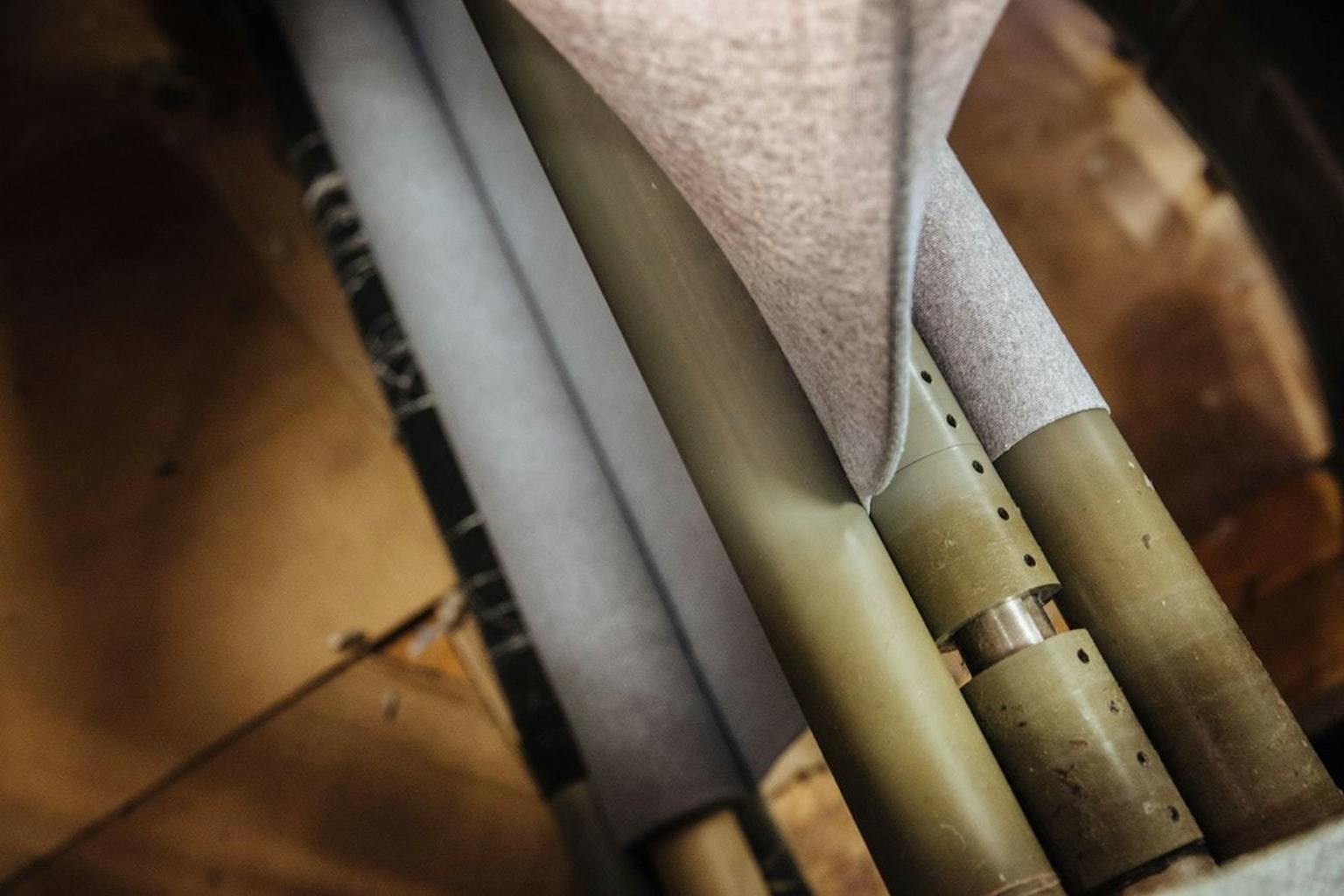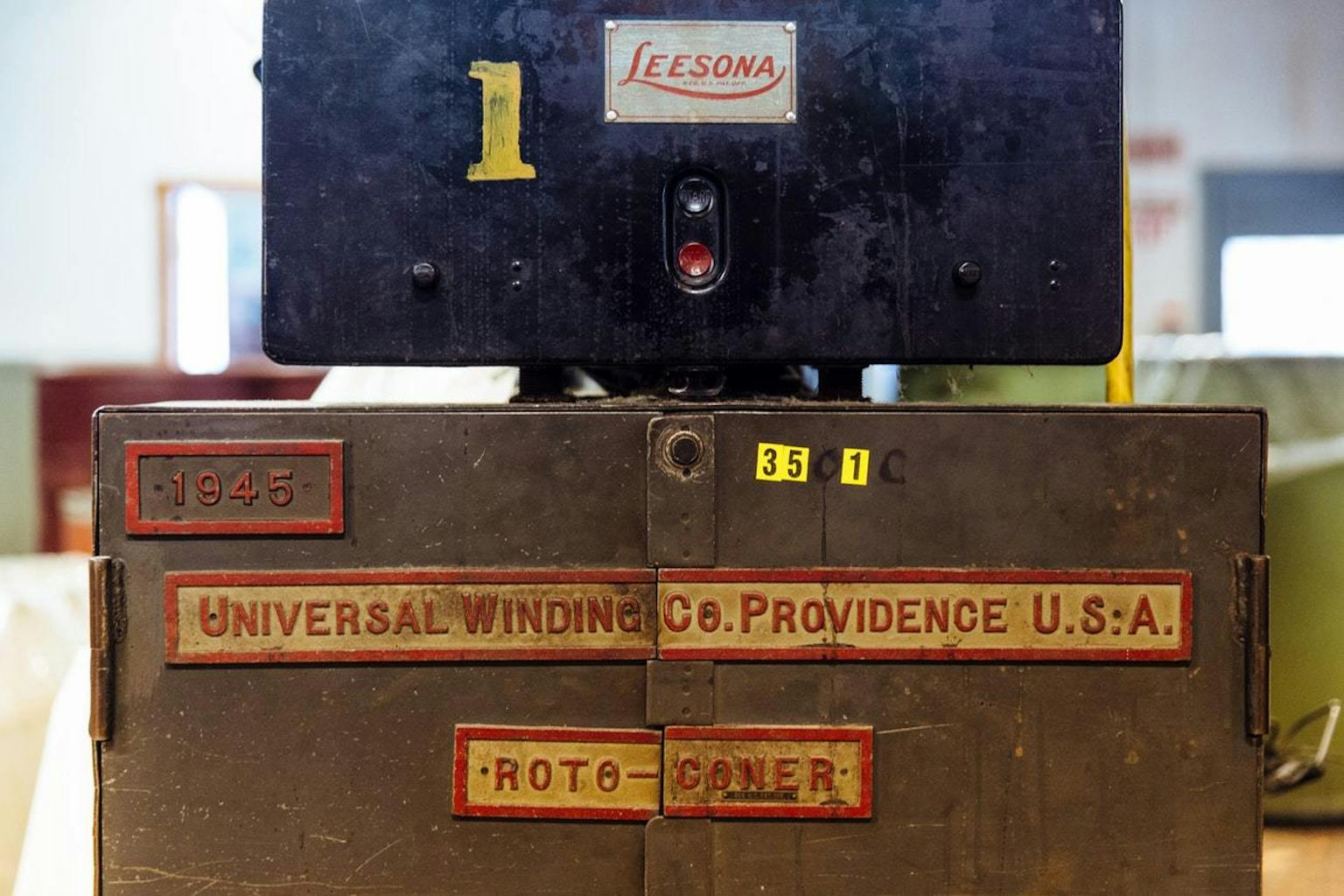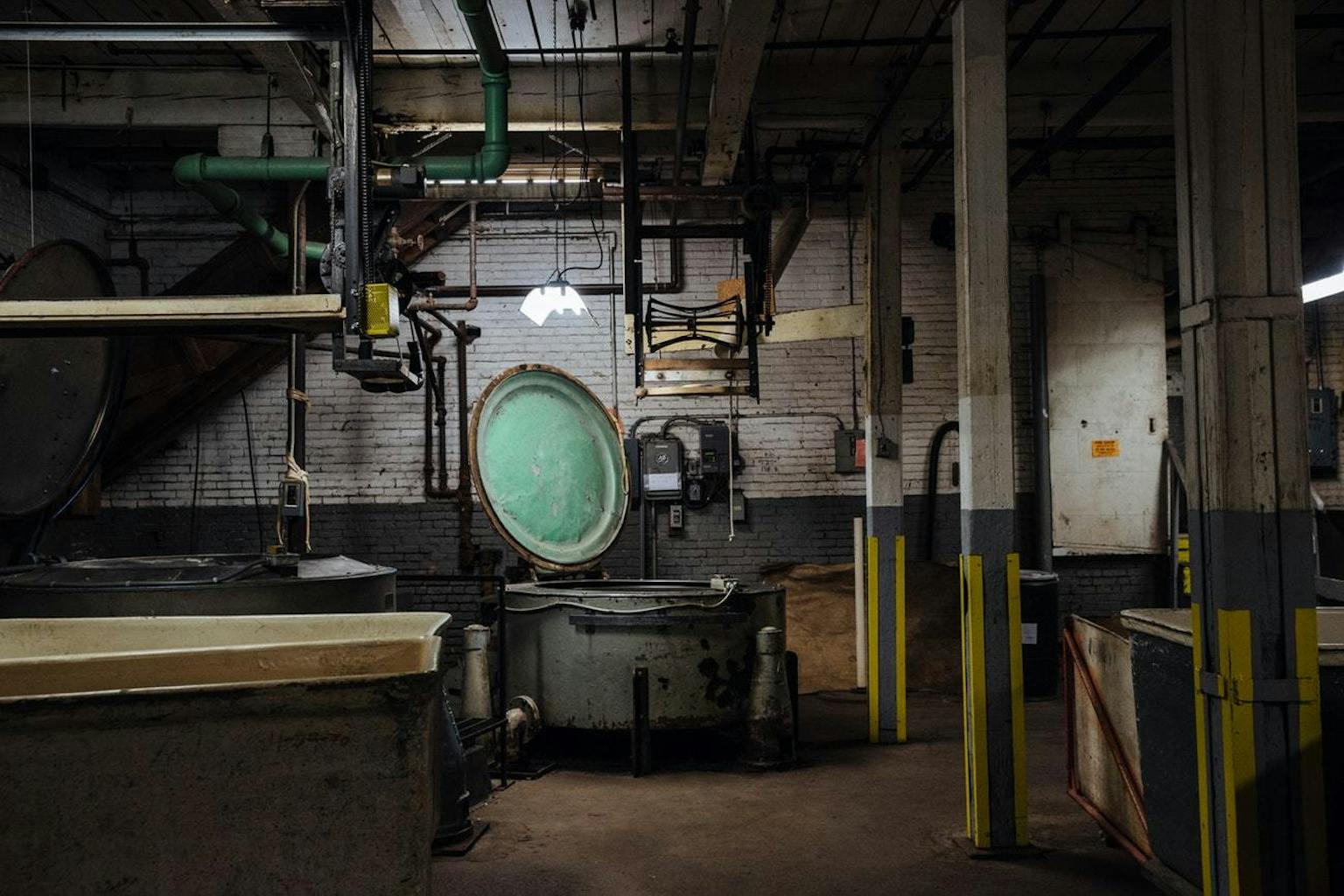 "Our cotton-rayon Grayboy blend has an innovative anti-microbial coating which we worked on with Draper to develop," says Mollie Talmanson, Tracksmith's Development and Production Manager. "We like working with Draper for the ease of dealing with people right in our backyard.'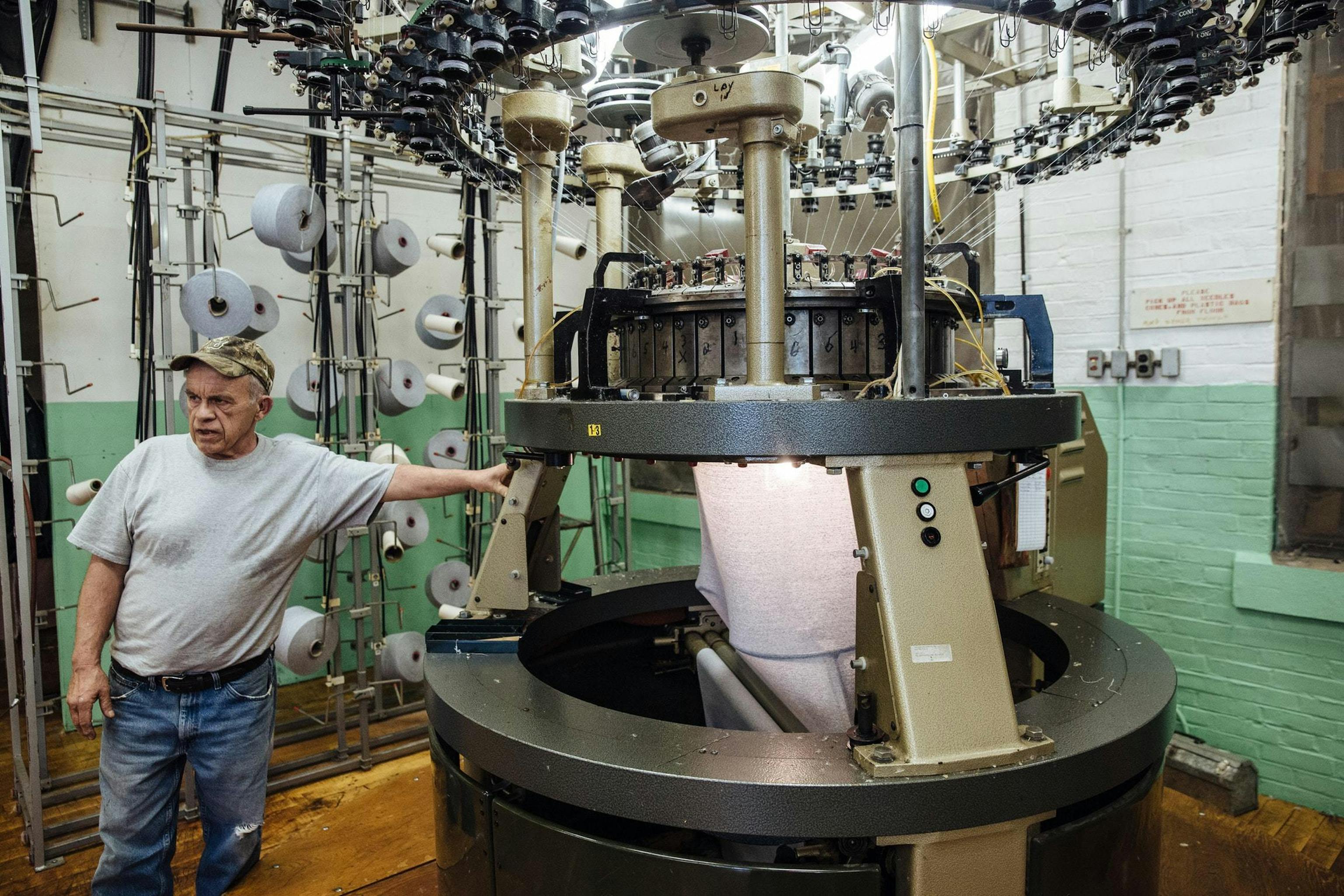 BE PROUD. SWEAT.
When did sweat become something to be ashamed of? Sure, there are times when you want a technical fabric to hustle perspiration away from your skin as quickly as possible, but on a 4-mile recovery run? Cotton works just fine, thanks – just like it has done for generations before us. Real runners sweat, it's time to accept that and wear your workout with pride.