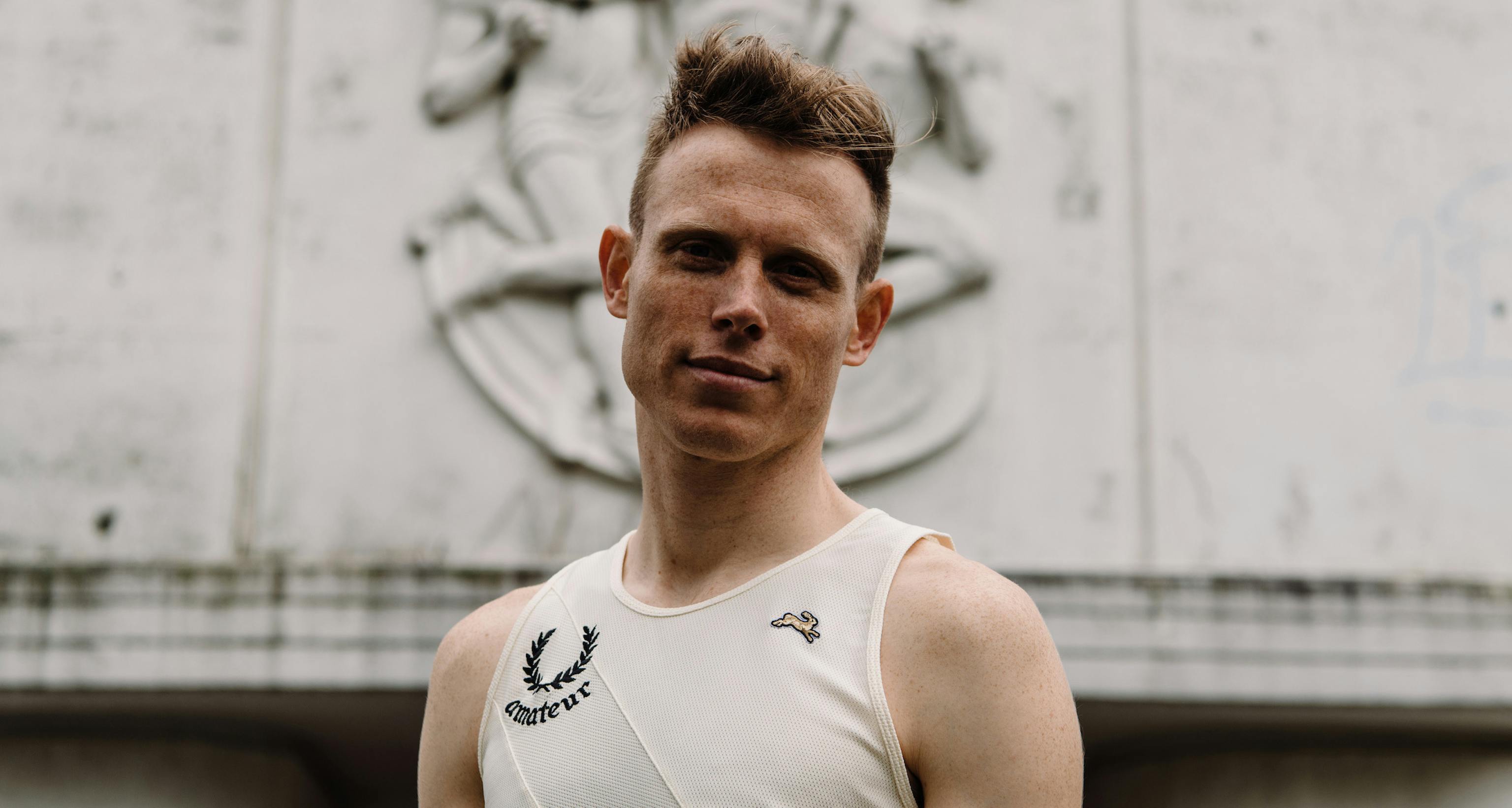 The Amateur
Spirit
Running is a humble, noble pursuit. The idea couldn't be more simple: train hard to run faster. Win or lose, you'll learn something along the way. This is what we call the amateur spirit.
When we celebrate the "amateurs," we celebrate those who run for the love of the sport. Derived from the Latin "amator" meaning lover, we're all amateurs at heart.
Tracksmith was born of this amateur spirit and we live for the moments that make running unique.
The Amateur
Collection
On May 6th, 1954 a junior doctor left his work at a hospital in London and took a mid-morning train from Paddington to Oxford. That afternoon, he ran a mile faster than any human had ever run before. Sir Roger Bannister's sub-4:00 mile is the ultimate amateur achievement and represents a high water mark in a long history of amateur running in the UK.
To mark the 65th anniversary, we're releasing The Amateur Collection - pieces inspired by the iconography of British amateur athletics and in celebration of all those who run for the love.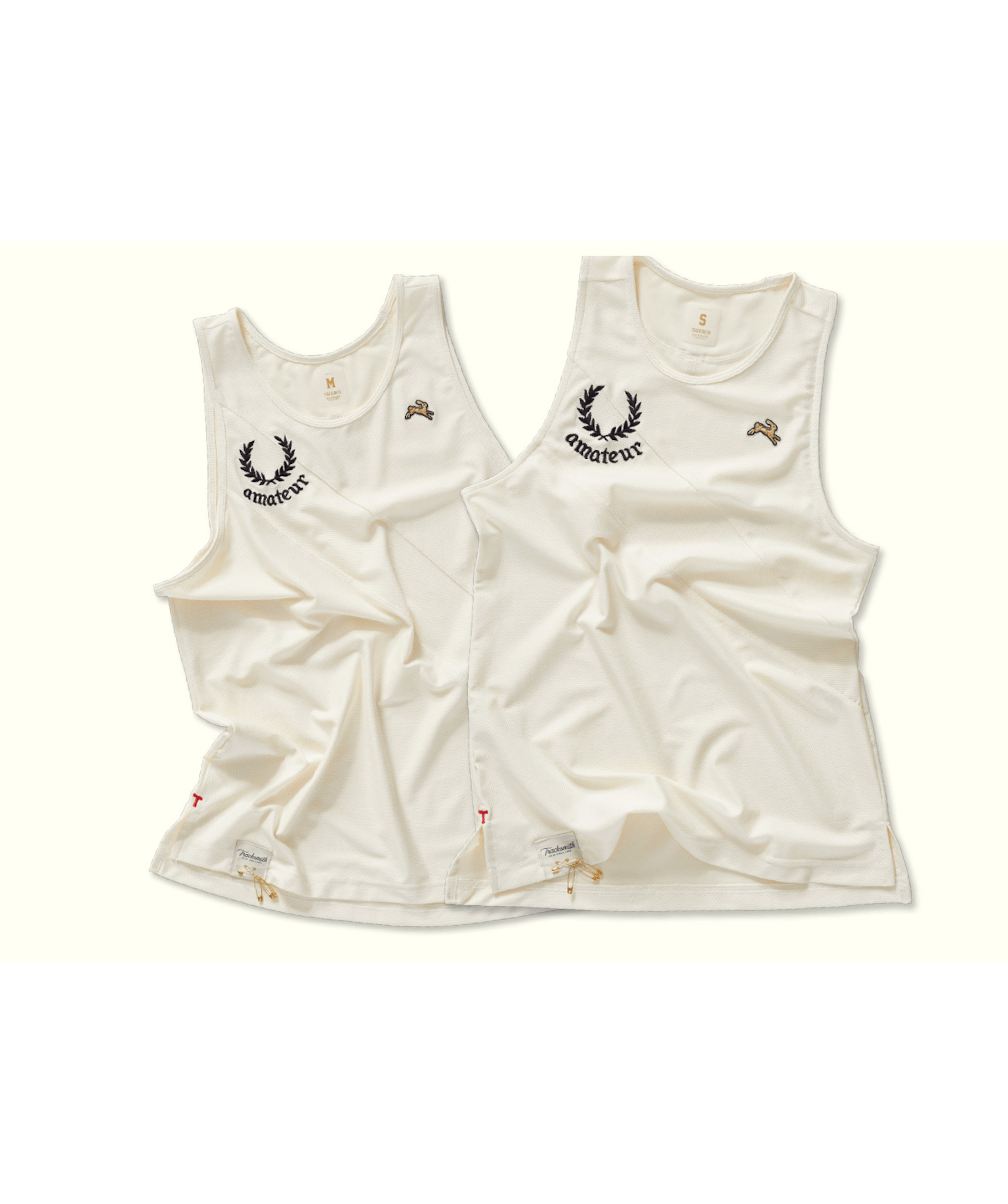 $70
Amateur
Singlet
Men & Women
Bannister toed the line at Iffley Road in his Amateur Athletic Association kit, kicking up cinders from the track onto his all-white singlet and shorts with each 59 second lap. We honor that tradition with our own white Van Cortlandt Singlet, lovingly finished with an embroidered laurel patch inspired by collegiate insignia.
Turtle & The Hare
Six men raced the mile at the annual Oxford vs. the Amateur Athletic Association dual meet in 1954: Alan Gordon and George Dole of O.U.A.C. and Roger Bannister, Chris Brasher, Chris Chataway and Tom Hulatt representing the A.A.A. Another Oxford runner, Nigel Miller, was entered to run, but came to the meet as a spectator, having somehow forgotten he was signed up for the mile. As a result, it was George Dole, an American Rhodes Scholar finalist from Maine, who claimed the honor of being "last in the first." Dole - exhausted from preparing for his final exams in Biblical Hebrew and Arabic - ran a 4:25 mile, while Bannister made history.
Dole held on to many of the pieces of memorabilia from his time at Oxford and it was from his treasure trove that we pulled the iconography for The Amateur Collection, including the laurels, a centipede and a tortoise. The latter were symbols used by Oxford Cross Country, which fields second, third and fourth teams for the annual Varsity match against Cambridge, each represented by a different animal. For Dole, these patches were symbols of the height of his amateur running career, "I didn't realize until after I came back to the States how much my running was motivated by the companionship and participation in the team." In utilizing them across The Amateur Collection, we pay homage to this legacy of excellence.
We visited George Dole at his home in Maine for the first ever issue of METER to hear his story of the May 6th race first-hand. Read his tale, here.
$55
Amateur
Grayboy
Tee
Inspired by a patch George Dole saved from his time running at Oxford, this update on our classic Grayboy features embroidered amateur centipede insignia.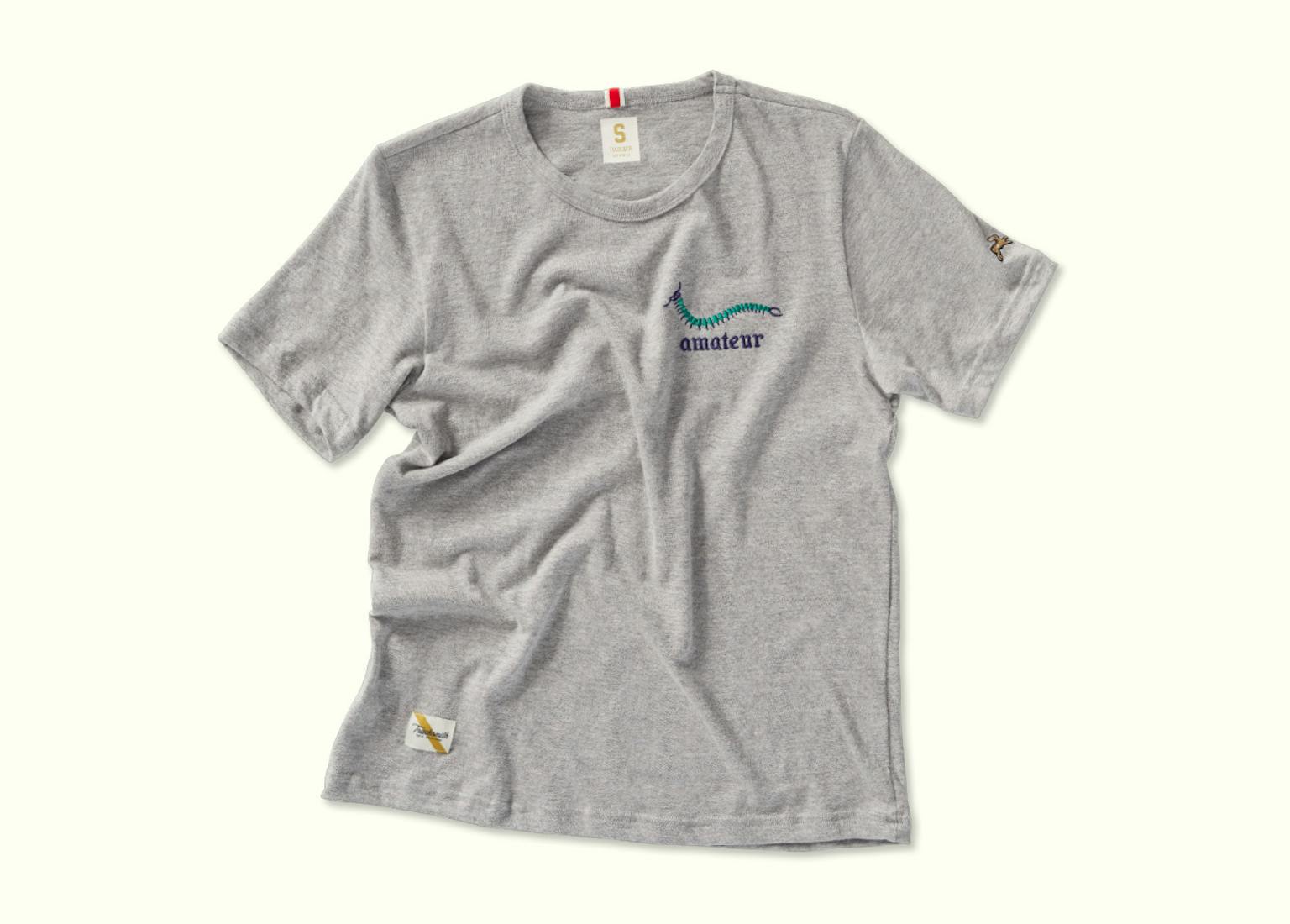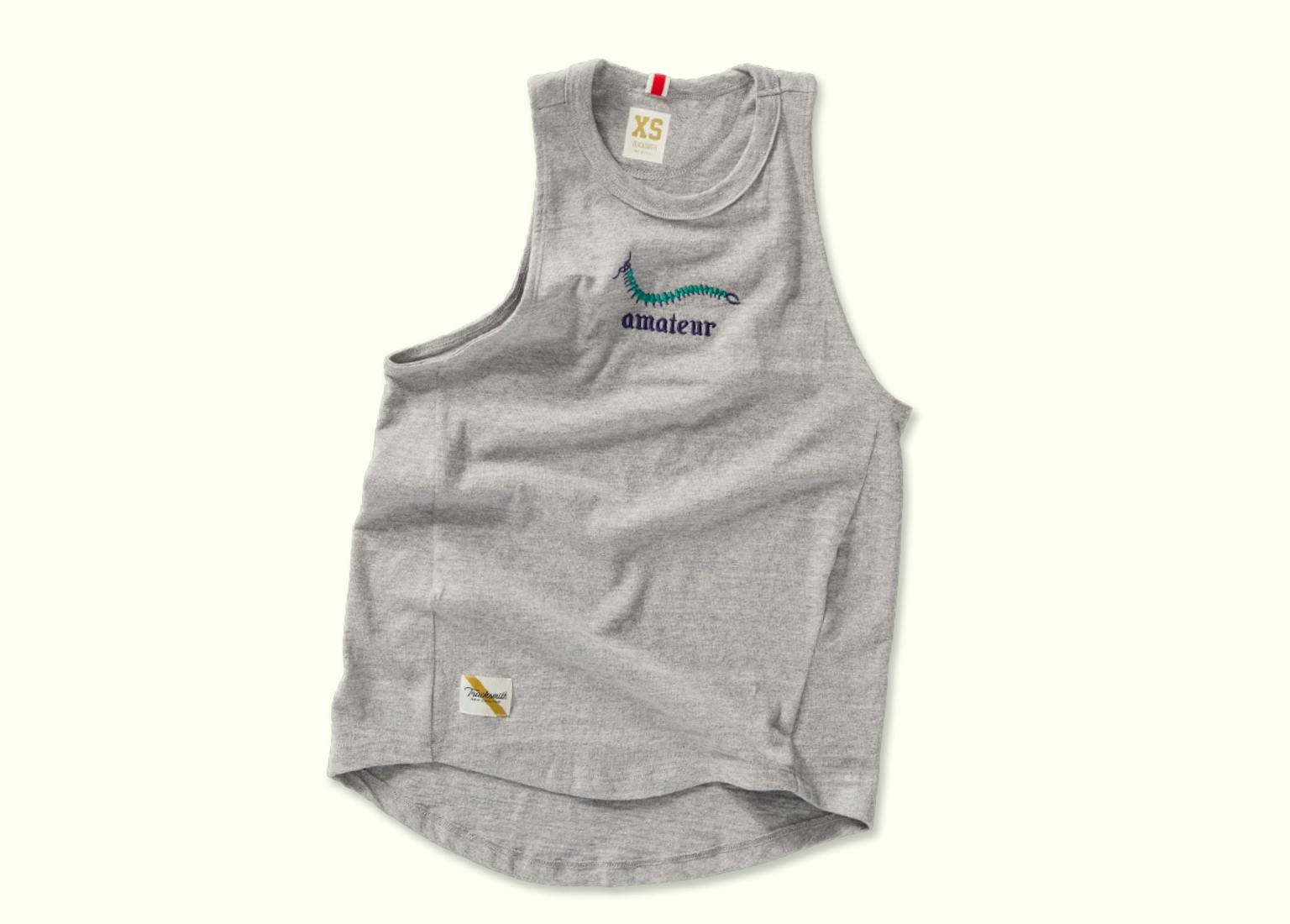 $52
Amateur
Grayboy
Tank
Inspired by a patch George Dole saved from his time running at Oxford, this update on our classic Grayboy features embroidered amateur centipede insignia.
$98
Amateur
Trackhouse
Sweatshirt
Men & Women
Inspired by a tortoise patch from George Dole's Oxford days, this update on our best-selling sweatshirt features embroidered amateur insignia.