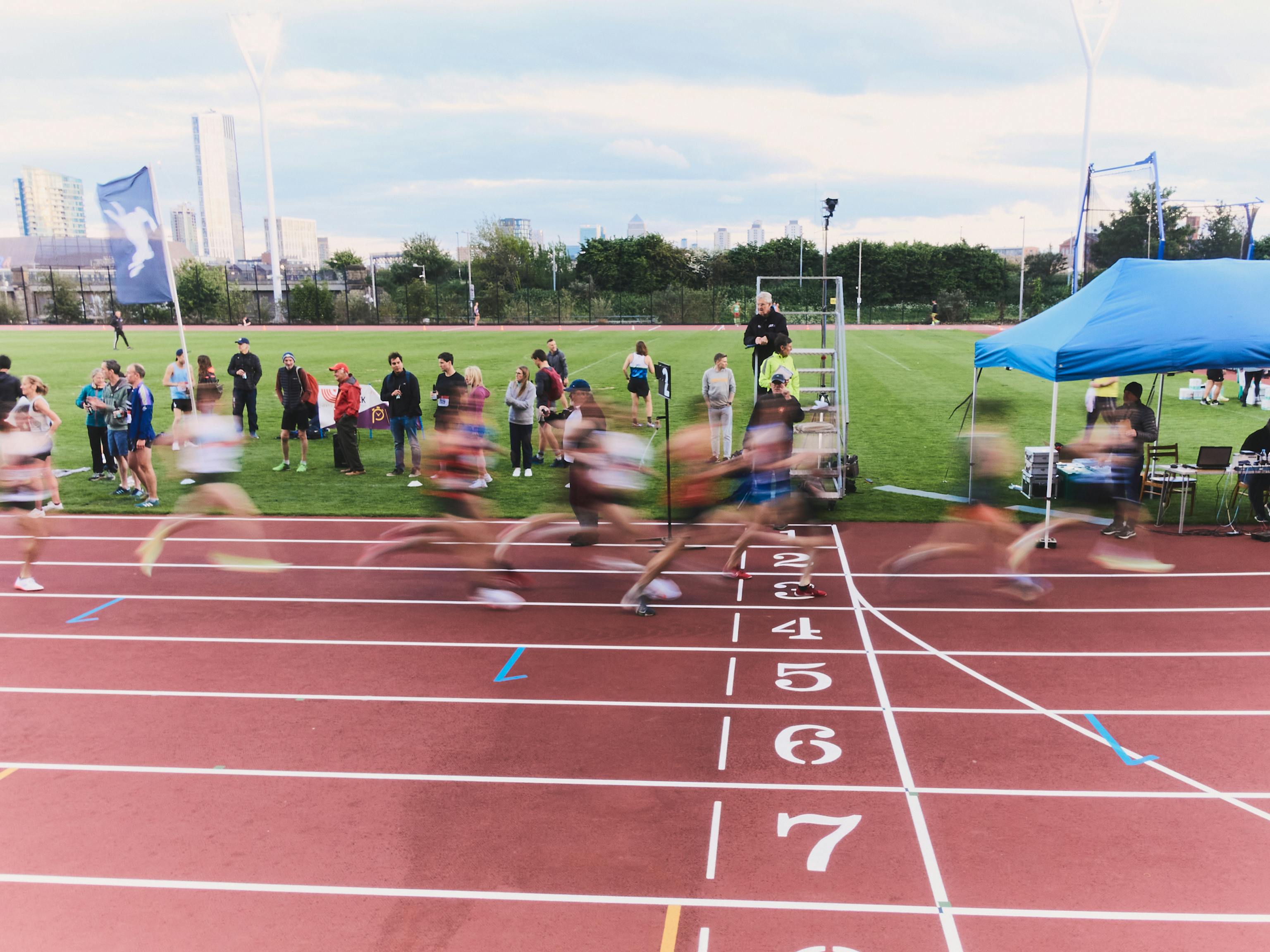 There's no race quite like the mile: whole lifetimes pass by in those 4, 6 or 10 minutes it takes to lap a track four times. We don't believe that there's a truer test of speed, endurance and mental fortitude than this iconic distance, and this year we're taking our Amateur Mile to the world, with events in London, New York and Boston. With free group training opportunities across all three cities in the run-up to the big meet, our goal is your PB. Join us – everyone's welcome.
Like our Twilight races, these are community events where everyone gets treated like an elite, such as pacers in all races, an announcer calling all heats and fans and fellow athletes cheering trackside. The mile is one of track and field's iconic events – by signing up and racing with all your heart, you'll be following in the footsteps of the greats.
Our local communities in all three cities will be organizing weekly workouts designed to get you ready to run your fast, starting in early May. Enter your email below to learn more about these training opportunities.
SCHEDULE
Race Day
The Amateur Mile focuses on giving runners of all levels and backgrounds the opportunity to run their best mile. Regardless of your goal, we'll have a pacer to help take you to a new personal best. Heats will get faster through the meet. Racers are invited to show up early for their heat, cheer on their fellow competitors, and bask in the camaraderie of community track.
As the meet progresses, we're teeing up featured miles to celebrate the distance and make the event as much of a party as a race. Those who've never raced a mile are encouraged to come get an automatic PB, while more seasoned racers can feed off the energy and pacers to run a new personal best. This is a day that's all about the community and celebrating one of running's most sacred distances.
Why the Mile
After our inaugural Amateur Mile in 2022, we spoke to a range of athletes to get their take on this iconic distance.
Gear Up
Get race-ready with spring styles for training, competition and life away from the track.
Pacing Duties
Every race needs the help of a pacer to get the racers on the right track. We are taking volunteers from our communities in each city to pace each of the heats. If you are interested, please fill out the form below and we will get in touch. We are also happily accepting volunteers to help out with other tasks during the races.