Lane Five Crop Tights
NEW STYLE
Crafted from our luxurious Inverno Blend with five pockets and a calf-length finish
Five Times Fast
We heard from runners that they were sad to put away their Lane Five Shorts when the weather got cold, so we wanted to make a version of these essentials that offered a little more coverage. Utilizing our lightweight and luxurious Inverno Blend fabric, this five-pocketed cropped tight feels effortless, stretching and moving to the cadence of your stride. It finishes at mid-calf.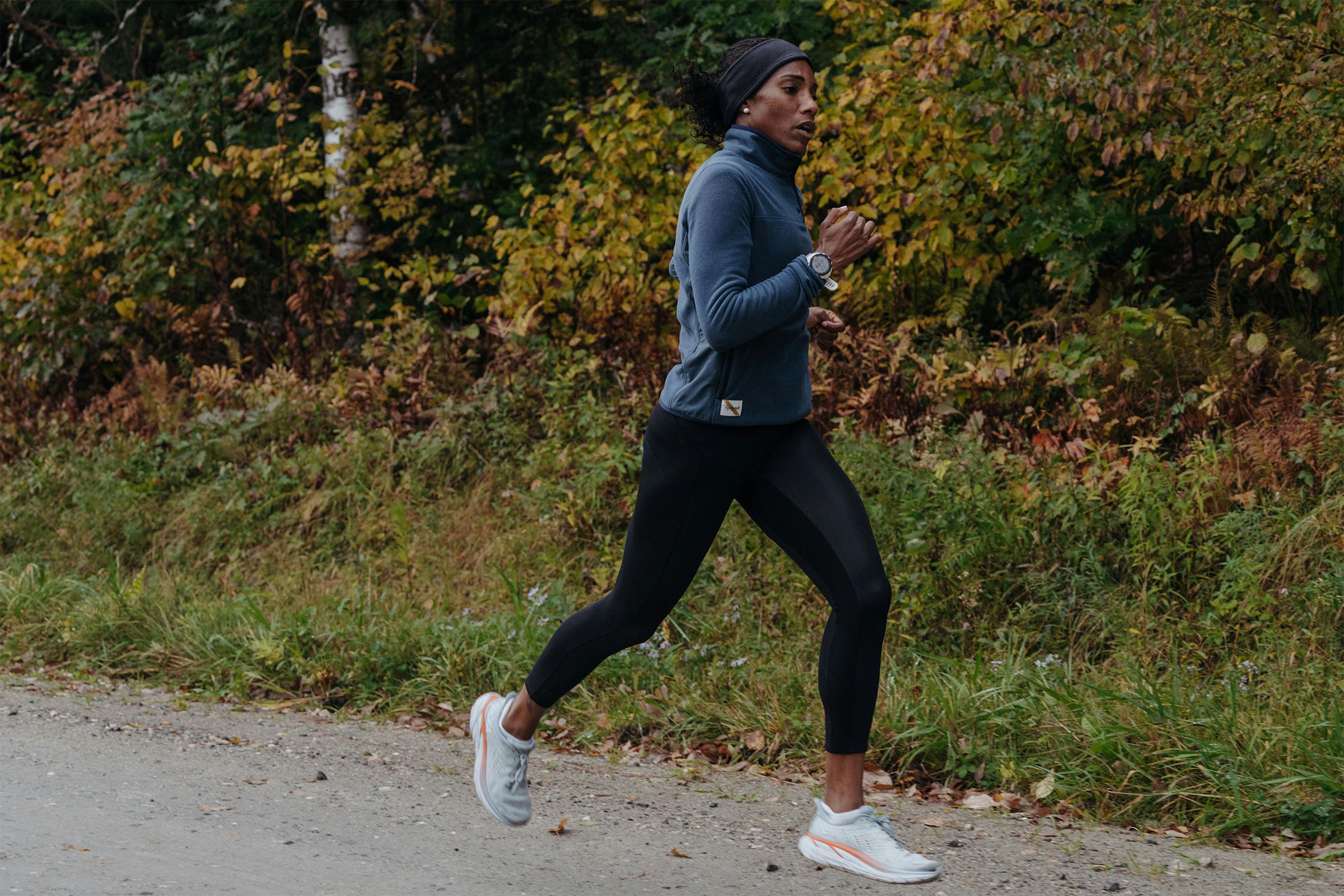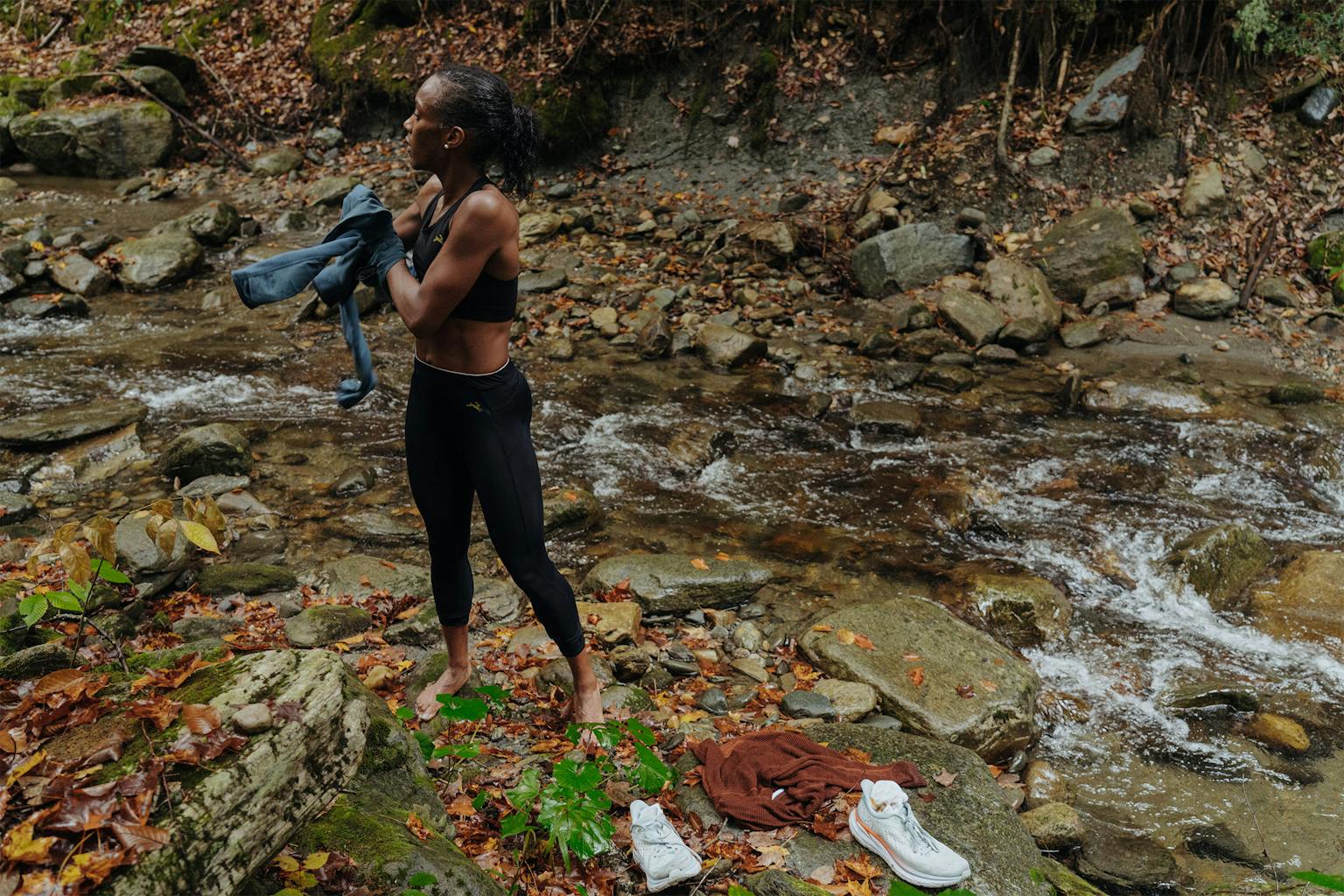 Better Basics
Training isn't rocket science – get the basics right and you're most of the way there. The same can be said of running gear. For the Lane Five Crop Tight we set out to create a core basic: an understated yet technical workhorse ready for the rigors of everyday training in cooler conditions. After all, it's easy to make a tight that looks good when you're standing still. The key is how it functions while running at full stride and for a long period of time.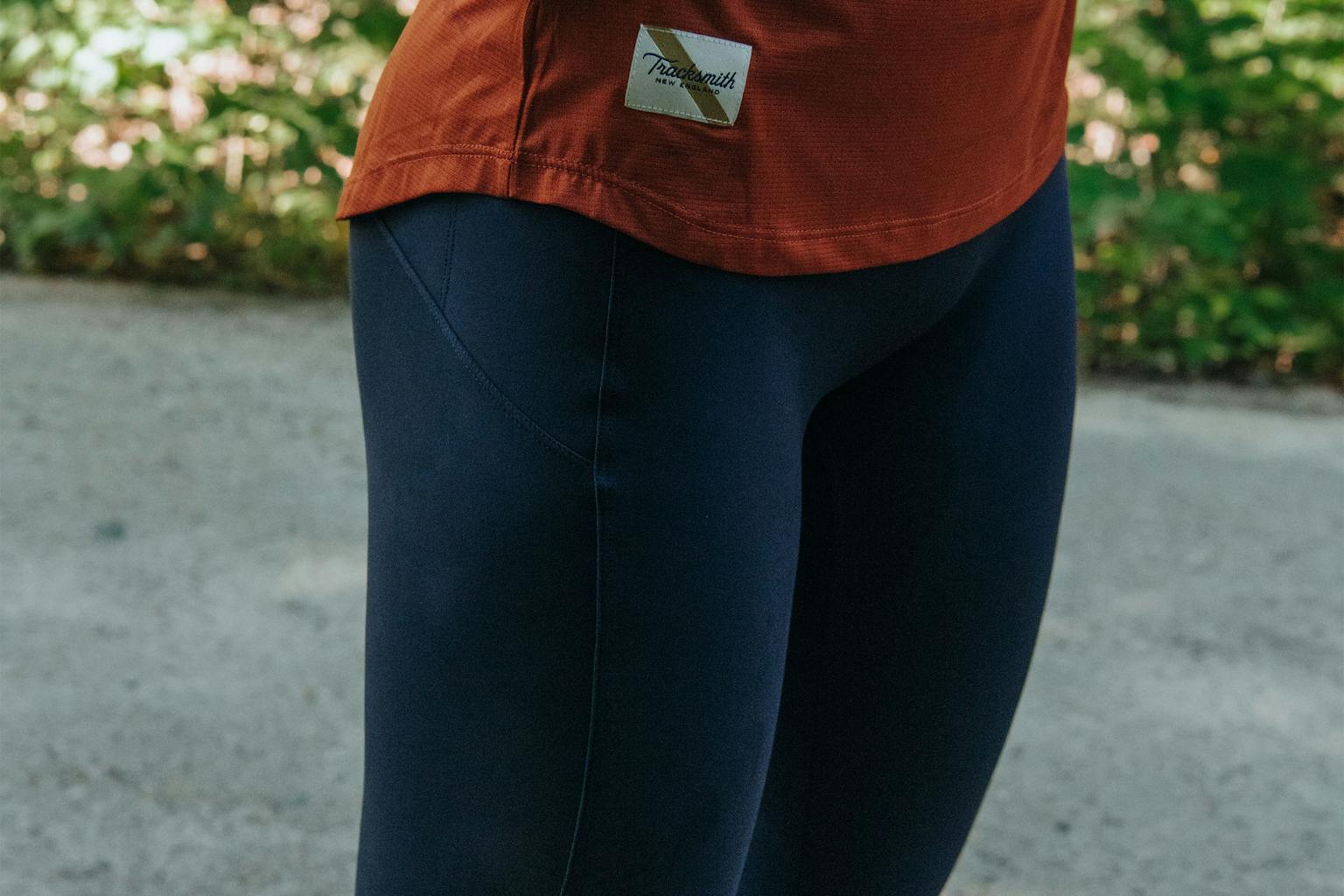 Venerable Inverno
Our Inverno Blend from Italy is specially knit with a smooth yet durable face that fends off light precipitation, and a brushed back that provides a barrier between you and the fabric, helping regulate temperatures. The micro-nylon and elastane blend also dries quickly, making the Lane Five Crop Tights a go-to for repeat wear.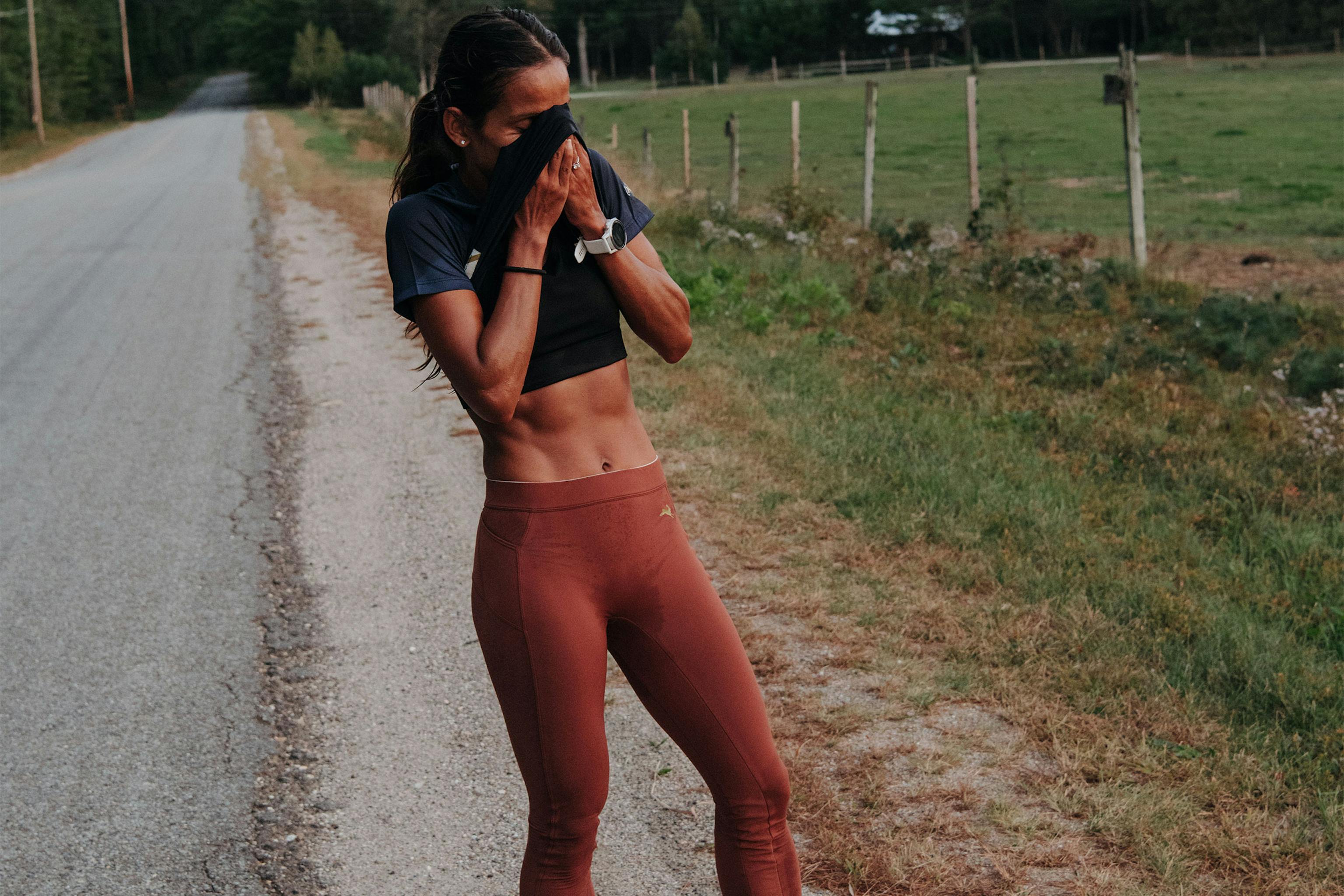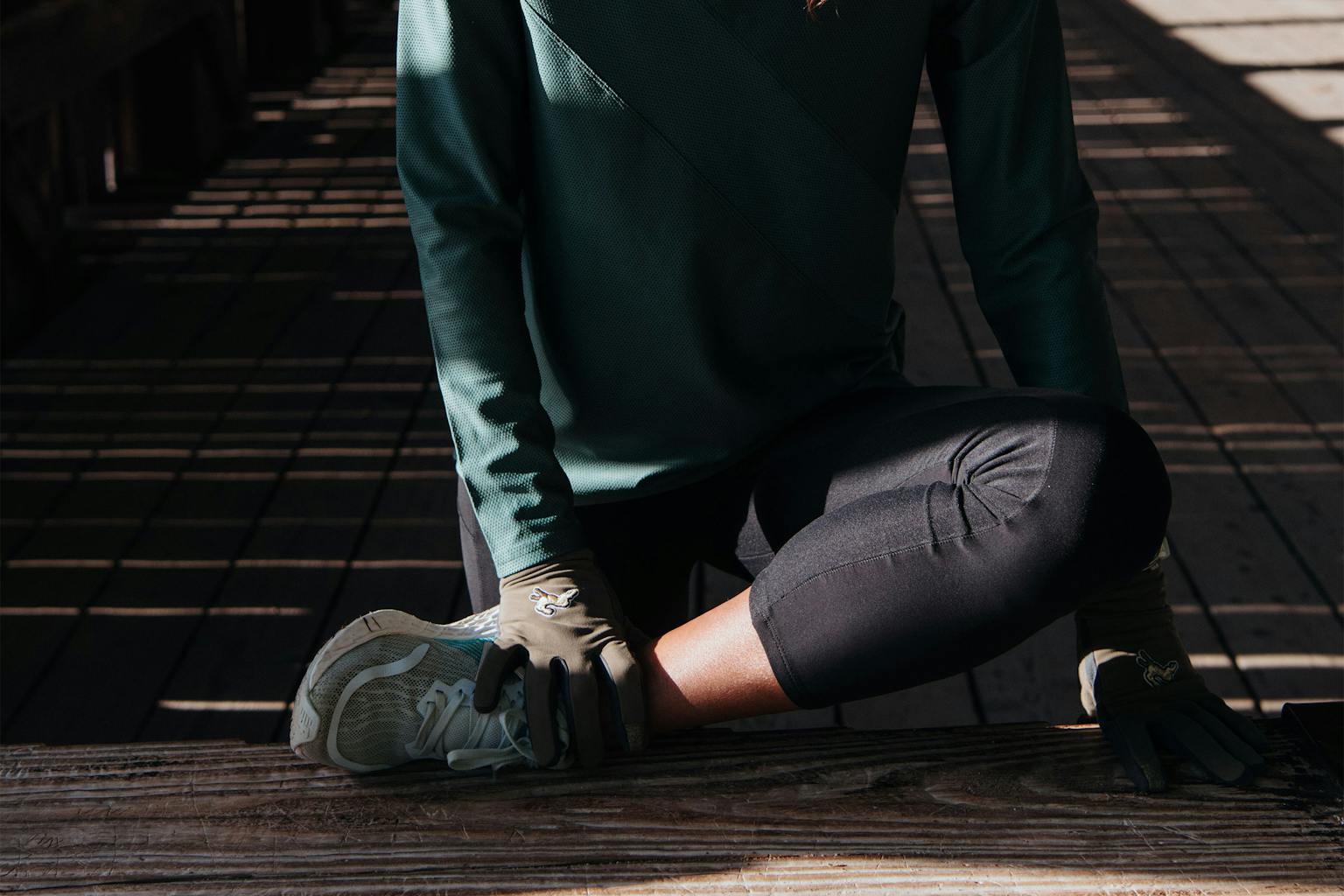 Room for More
The Lane Five Crop Tights feature a slate of pockets for carrying fuel, keys or your phone. Two pockets on each hip are ideal for gels, while a zippered back pocket on the yoke holds a phone, credits cards or keys.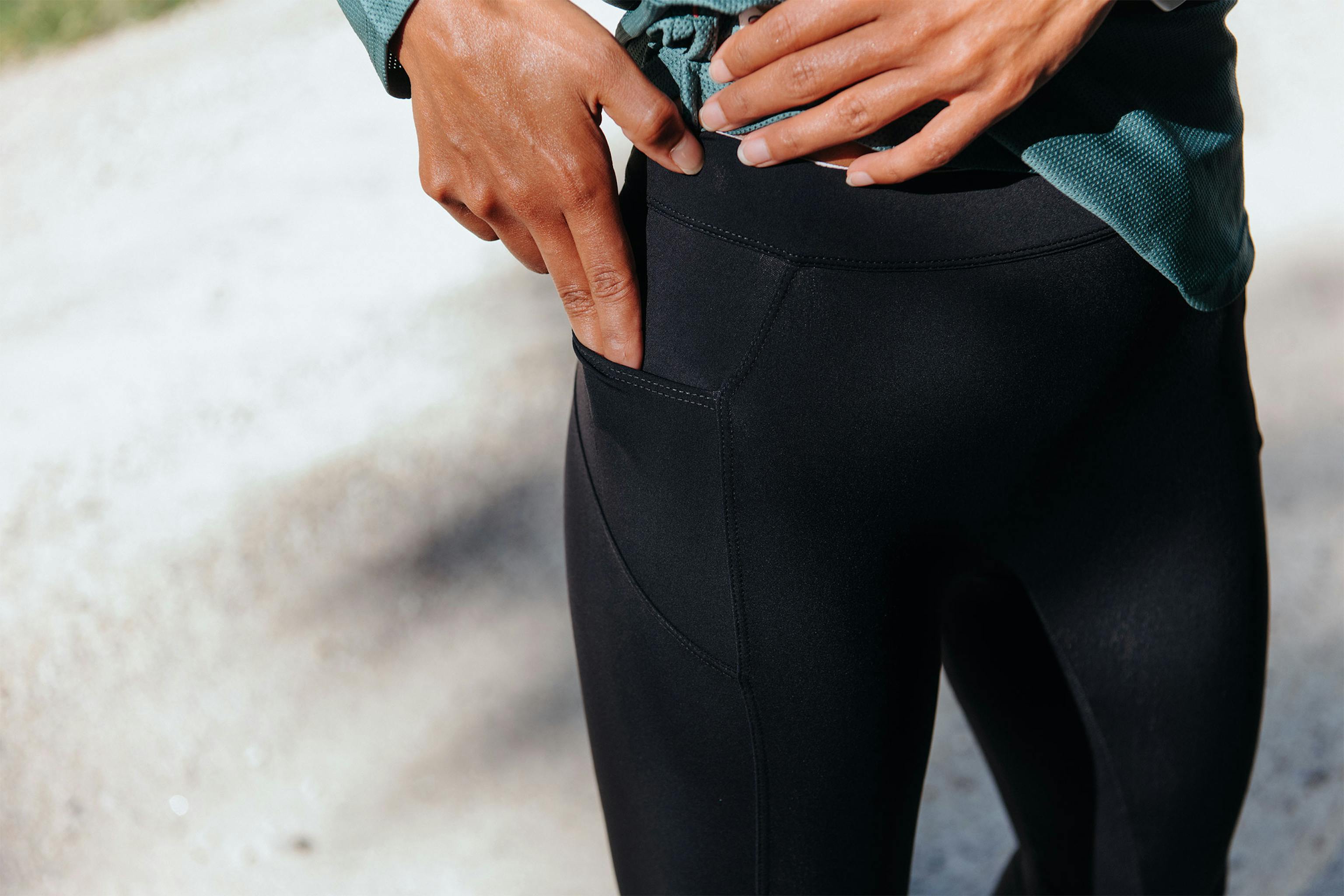 Distance Tested
Kenyetta, Hiruni and Jeanne tested the new Lane Five Crop tight over a series of runs in Maine. From shakeouts, to fartleks and even a long run, the tights proved they were comfortable enough to handle all distances and speeds.