Zoom In
NEW STYLE
NDO Wind-Block Turtleneck
A wind-blocking Merino wool turtleneck for winter running
Into the Headwind
The turtleneck is a winter classic for a reason. Warm and versatile, it offers neck protection and helps prevent chafing from high jacket collars in stiff winds. Our NDO version is delivered in a soft, lightweight Merino wool honeycomb jacquard with a wind-blocking panel for added protection against the elements. Wear it alone on more temperate, but windy days, or under a mid-layer or jacket for extra warmth where it matters on your core.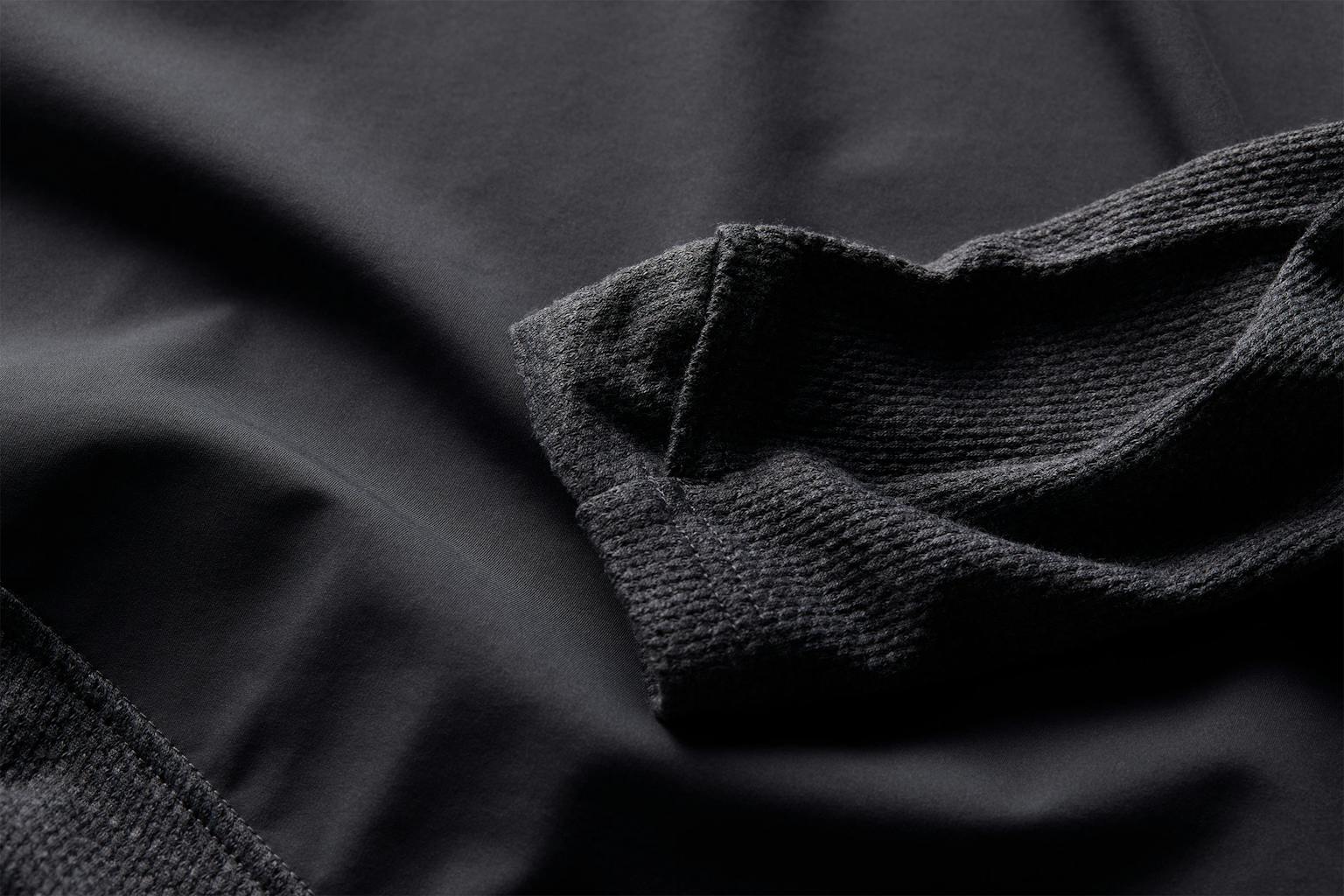 Wind-blocking overlay protects against the elements, while Fells fabric provides warmth and softness, while the Merino wool content makes this garment naturally thermoregulating, antibacterial & odor-resistant.
Pull the neck up for added protection or wear it down for more breathability. Thumbholes let you warm up your hands when the run starts cold.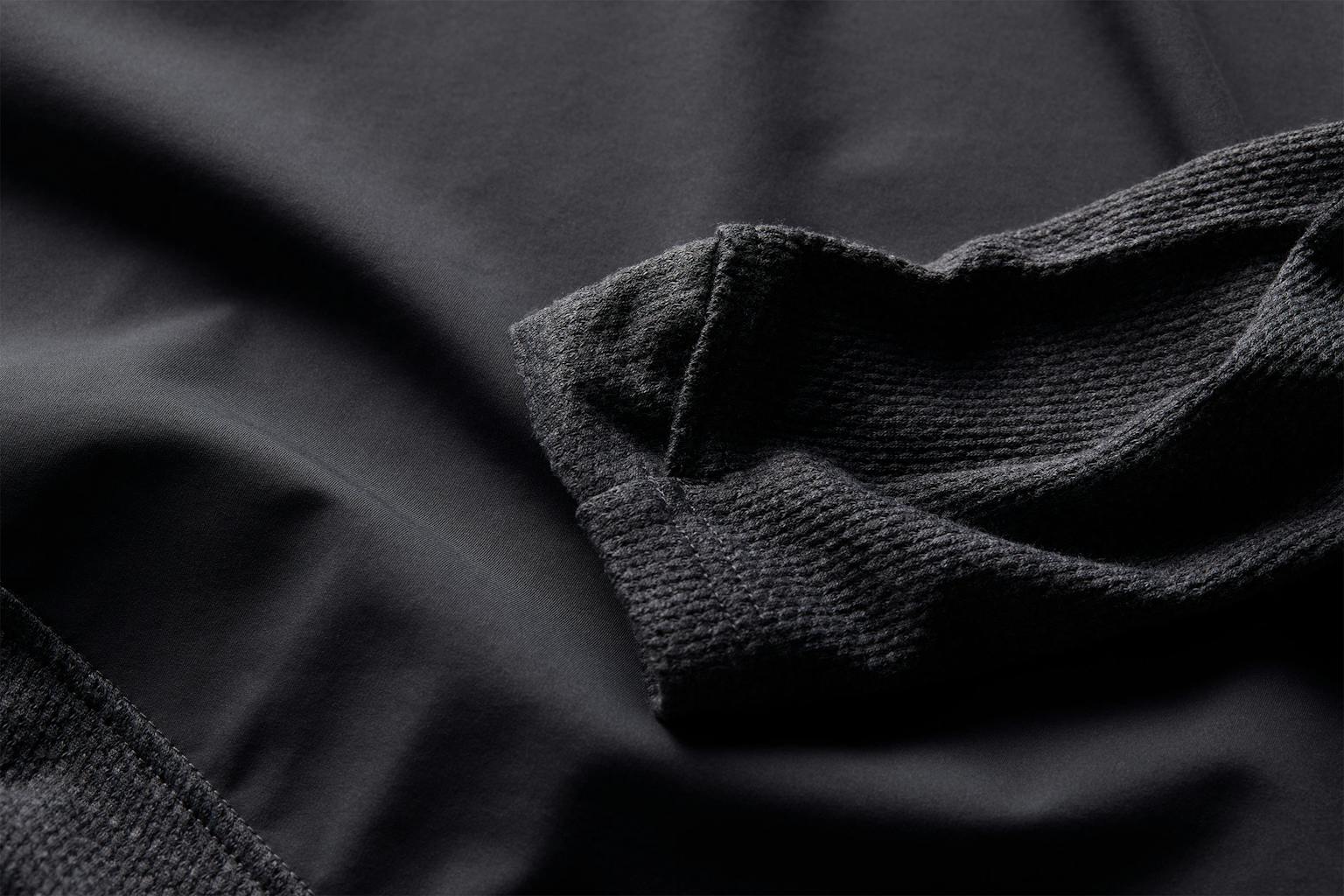 Reflective thread is used on the hare logo and locker loop for added visibility.
Fabric
Body: 65% Merino Wool, 35% Polyester, Windblock Overlay: 67% Polyamide, 24% Elastane Lycra, 9% Polyurethane
Care
Machine wash cold
Delicate cycle with like colors
Do Not Bleach
Line dry
Do not use softeners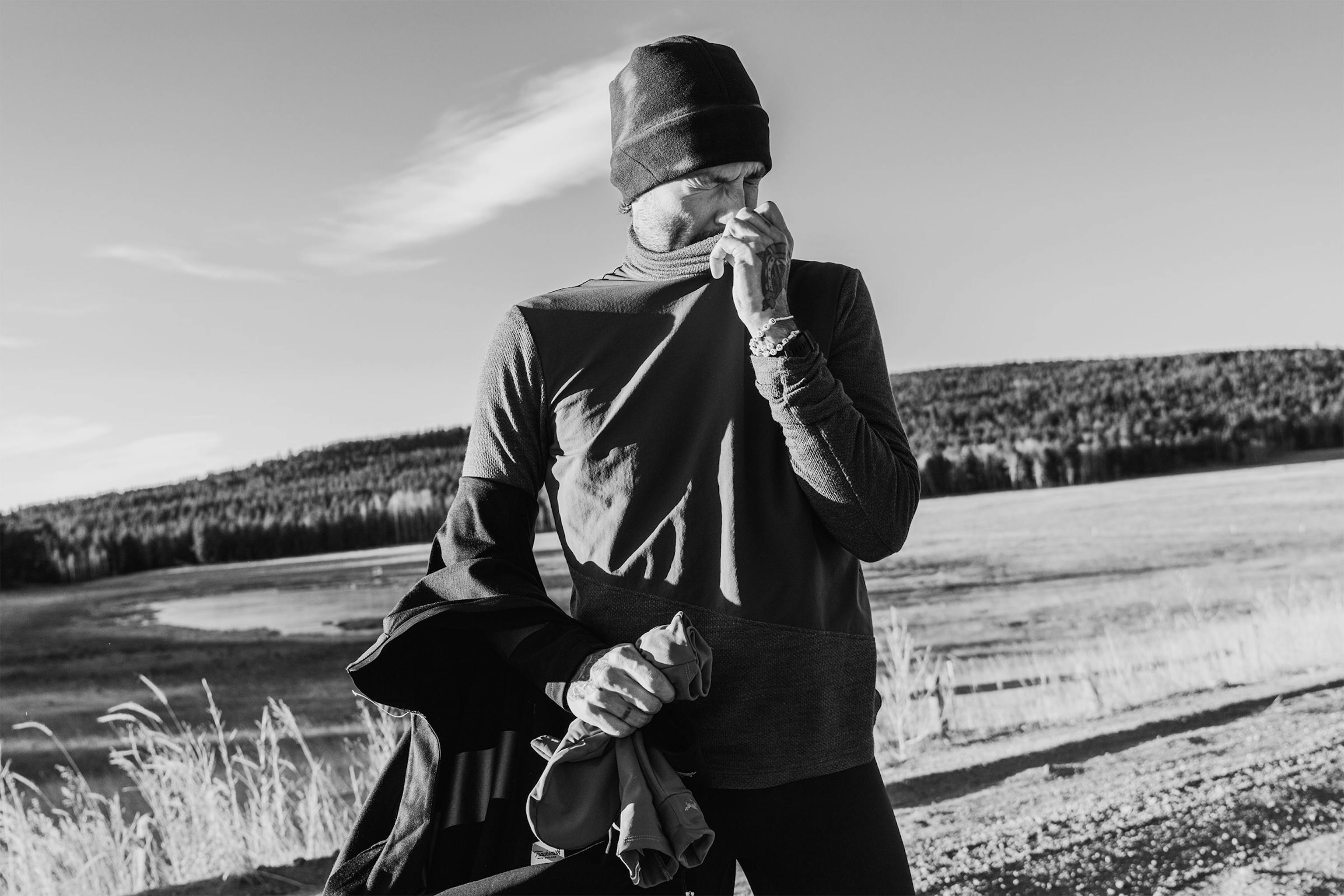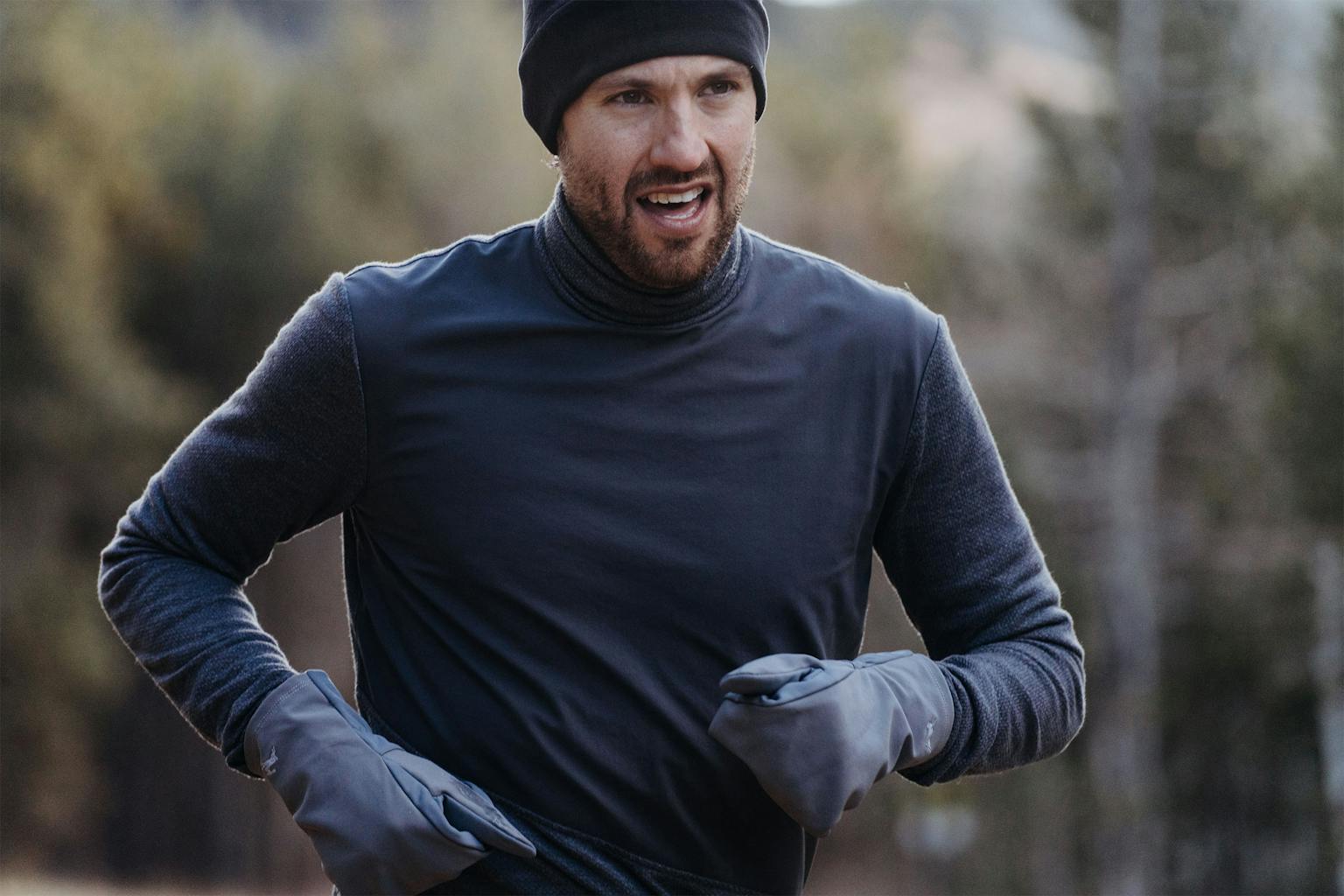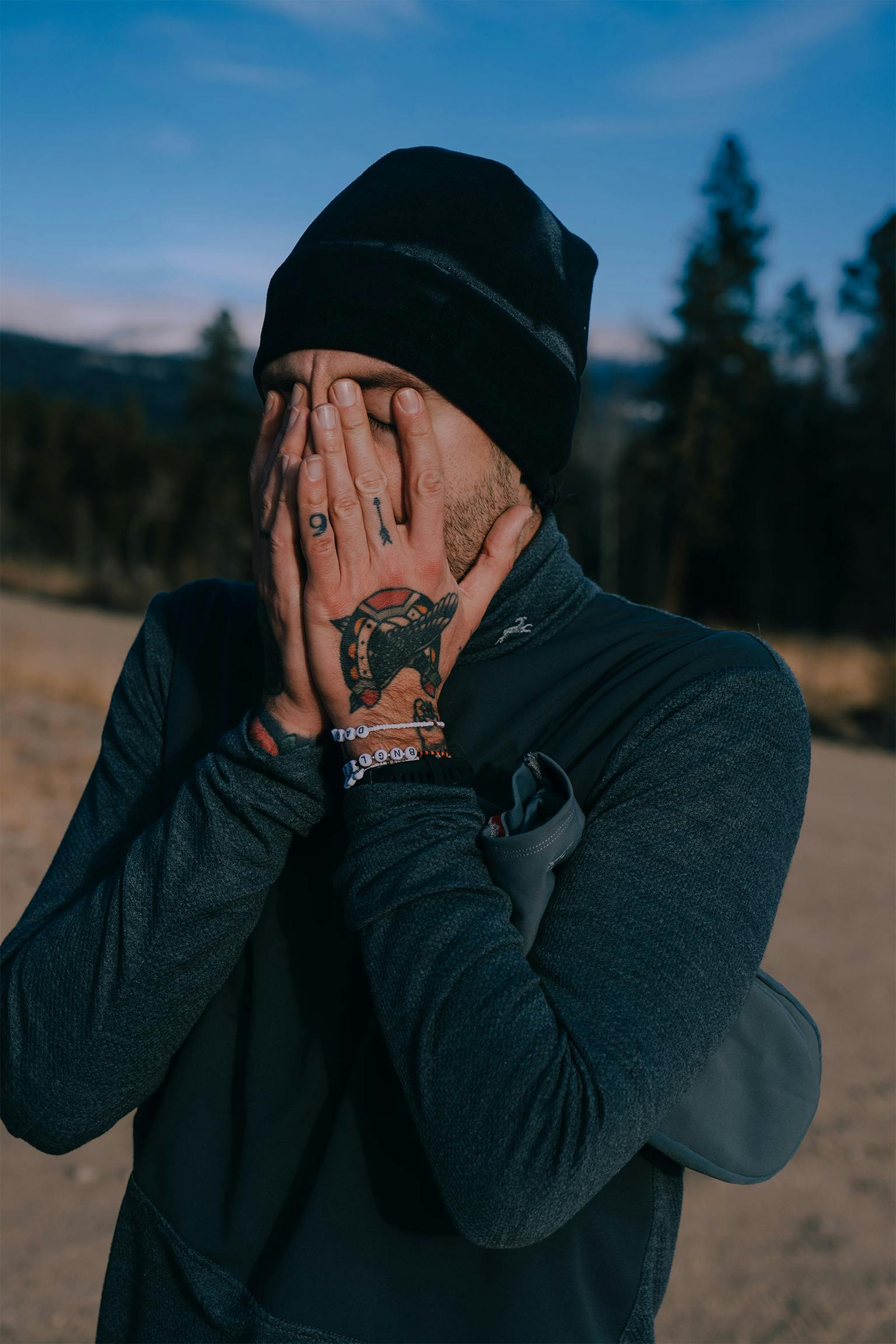 Extra Credit
Turtlenecks have been worn by sportsmen since the 19th century, but they've lost touch with performance in recent years. And that's a shame, since the silhouette is inherently warm and versatile. Our Merino wool blend delivers on all counts. It's temperature-regulating, odor-repelling and dries in a flash. The waffle-like texture helps move air and moisture while running, and ensures this shirt feels light as air. The windblocking overlay is sewn on top of our waffle knit fabric, offering protection from headwinds while the Merino wool sits warmly and comfortably against your skin.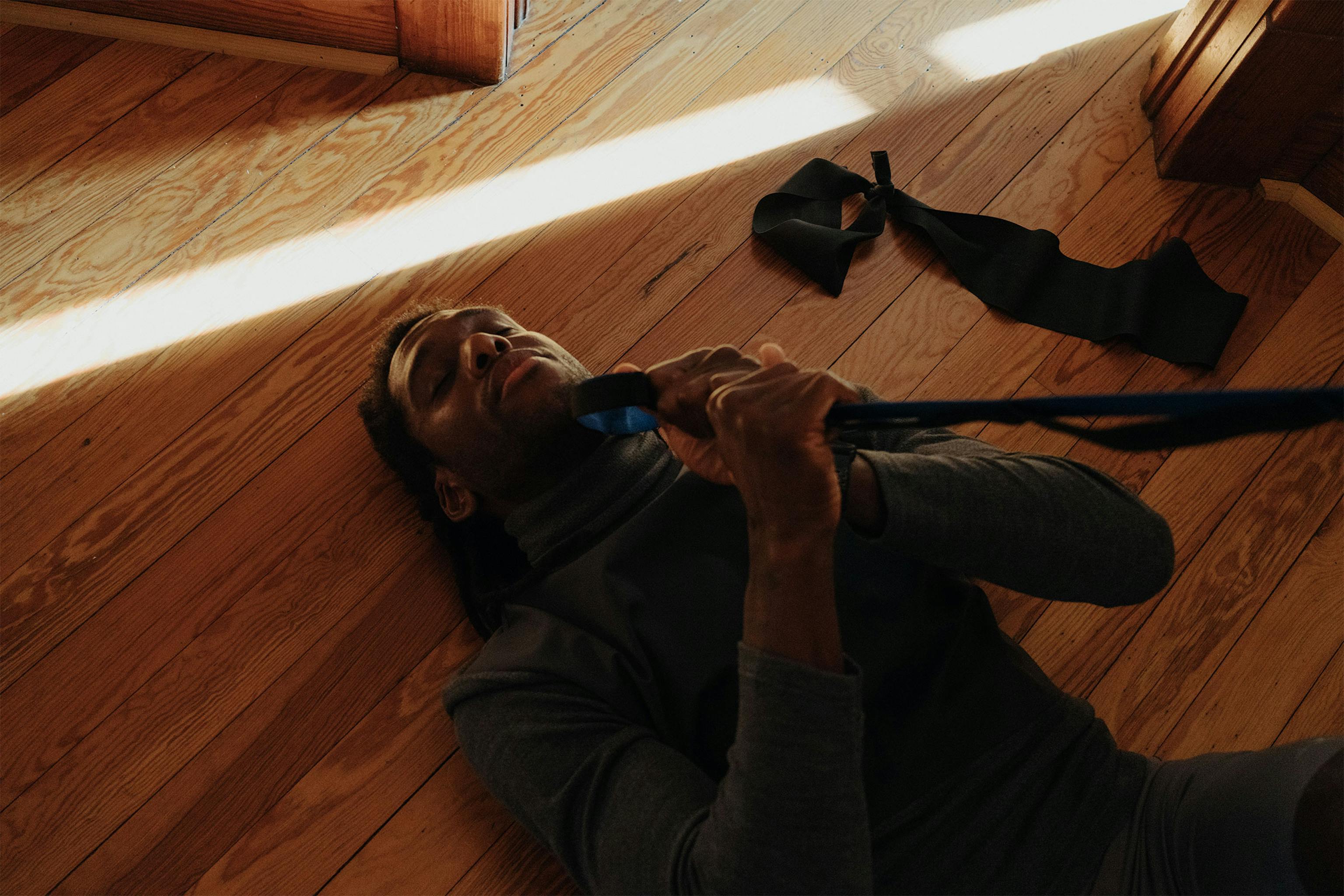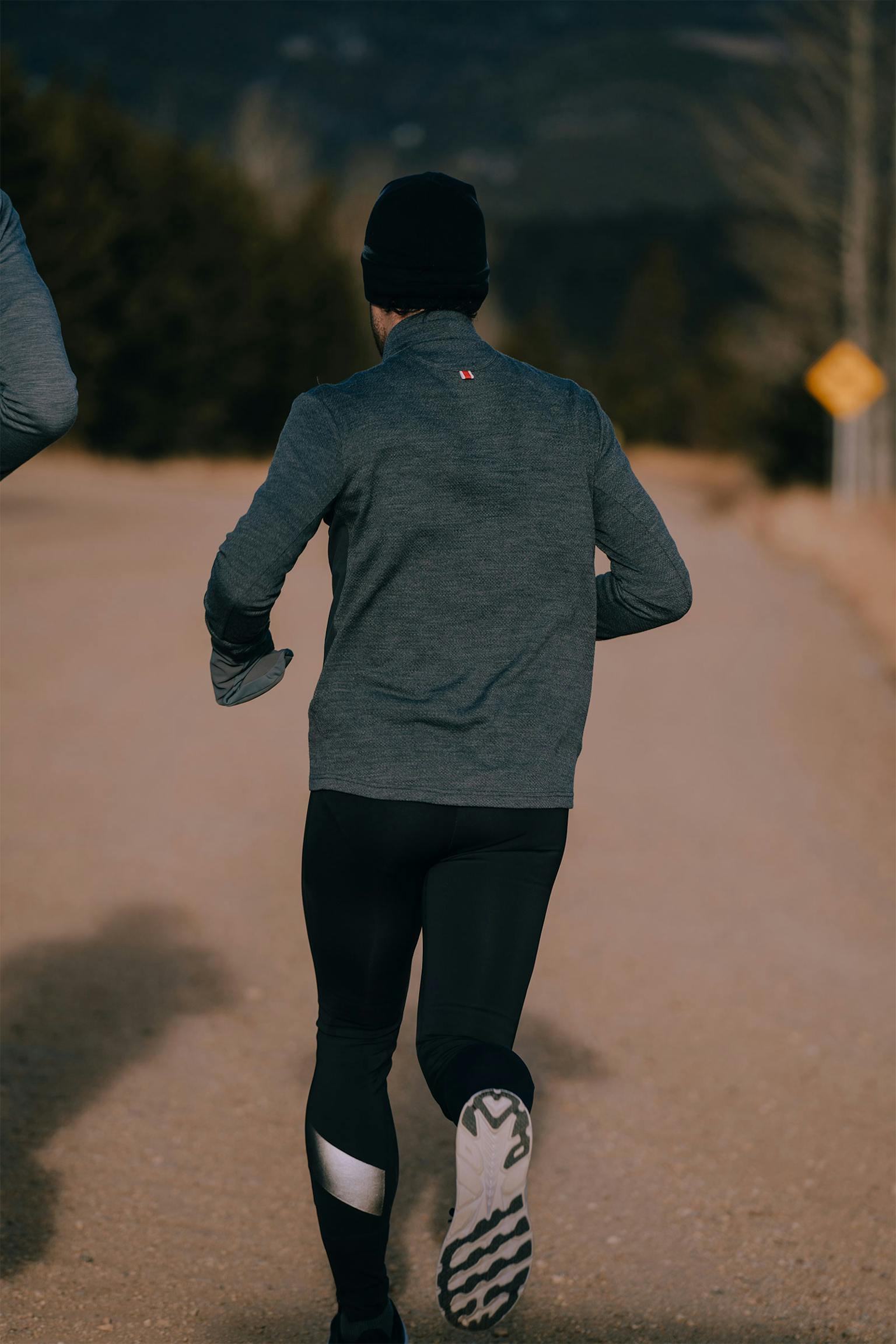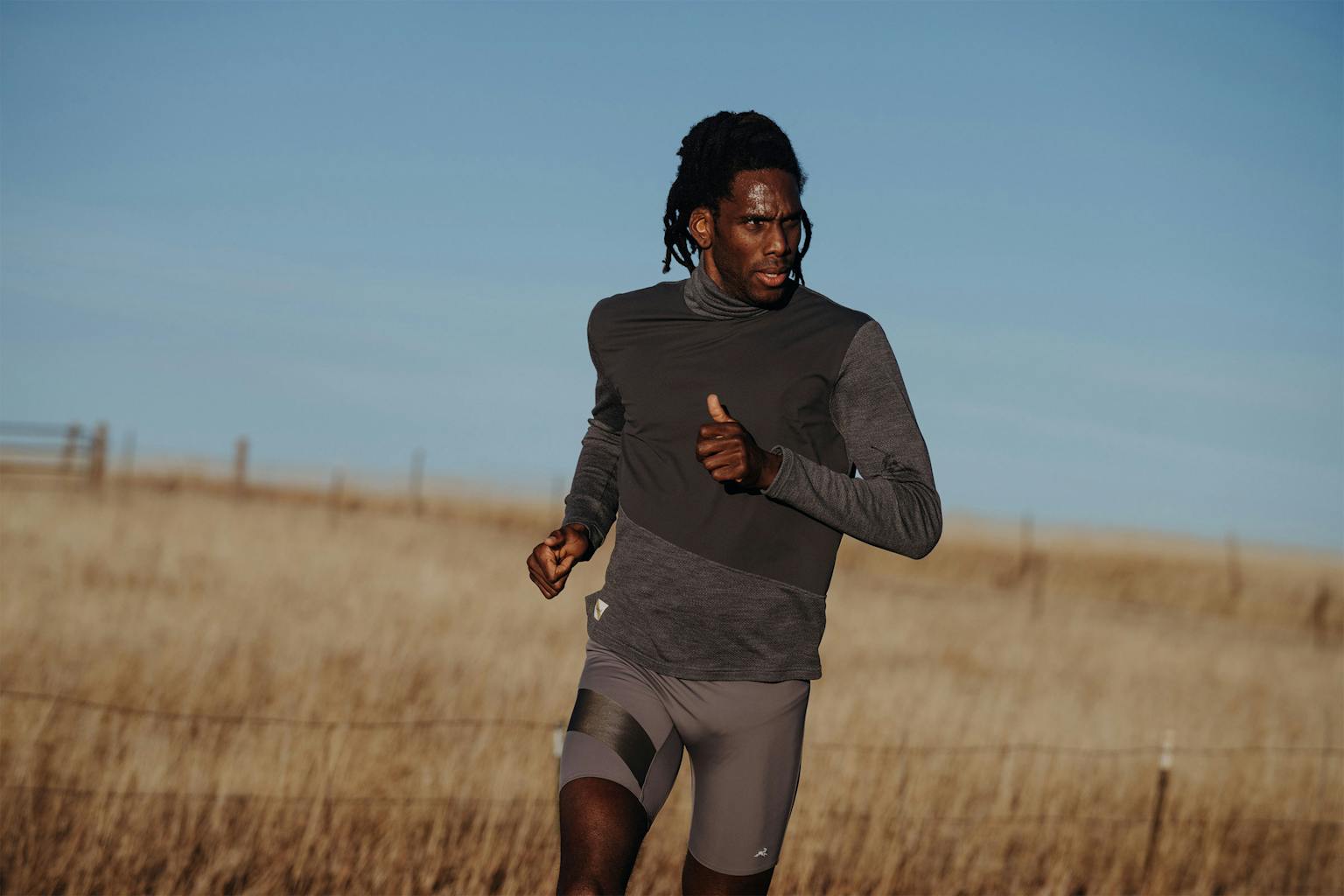 Merino is Magic
If you're still not familiar with the performance benefits of Merino wool, be prepared for a revelation. Soft and not at all scratchy, Merino wicks moisture and regulates temperature just like animal hair (because it sort of is). It's almost completely impervious to odor and stays warm even when it's wet. The Fells takes advantage of a honeycomb jacquard knit. Similar to a waffle knit pattern, it helps trap warm air close to the body and provides insulation without clinging.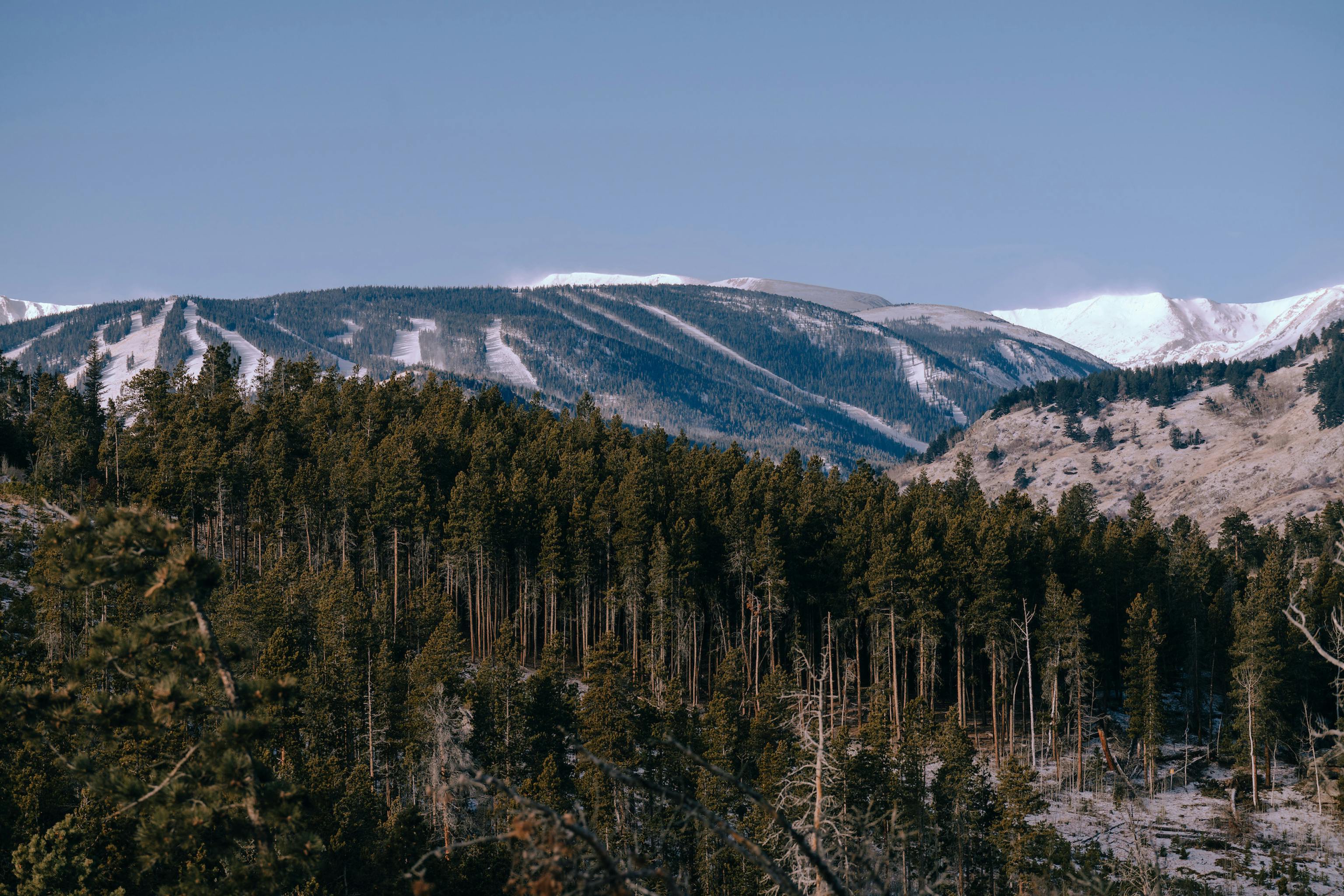 No Days Off
No Days Off is our annual call for consistency, moderation and patience: the full-time, year-round commitment to the process. This is not a race towards injury, but a recognition that little and often beats grand acts of ruinous excess. A commitment to consistency means embracing the elements and training through the darkest days of winter. Our No Days Off Collection is carefully designed to help you weather Mother Nature's worst. Every purchase ships with a free 2022 NDO Poster while supplies lasts for tracking your progress in the year ahead.